Yesterday at The Square, MTN Uganda through their youth-centric platform (MTN Pulse) launched the Pulse Rap Battles where young people will battle for the crown of "The Pulser with the best bars around town".
The competition, is part of the Telecom Giant's contribution to the rap industry and music genres that young, cool and hippy people love having sponsored the Hip Hop Awards for the last three years.
By uploading a video of not more than 1 minute while dropping bars to the MTN Pulse microsite at pulse.mtn.co.ug/rapbattles, young people will be entering auditions for the challenge and once their video has been approved, they will be contacted and given details on the next step.
Running for 12 weeks, the competition will be televised in Uganda across several challenges that participants will be taken through to determine an eventual winner. Challenges will include; "Pass on the mic" to test your ability to freestyle on the same beat as everyone else without losing it, "Can you handle the heat?" to test if you can do other activities while rapping, "Speed test" for articulation and speed, "Spoken word" which tests how good you are at writing and performing spoken word poetry, "Street Concert" to check how big of an audience you can attract rapping on a busy street.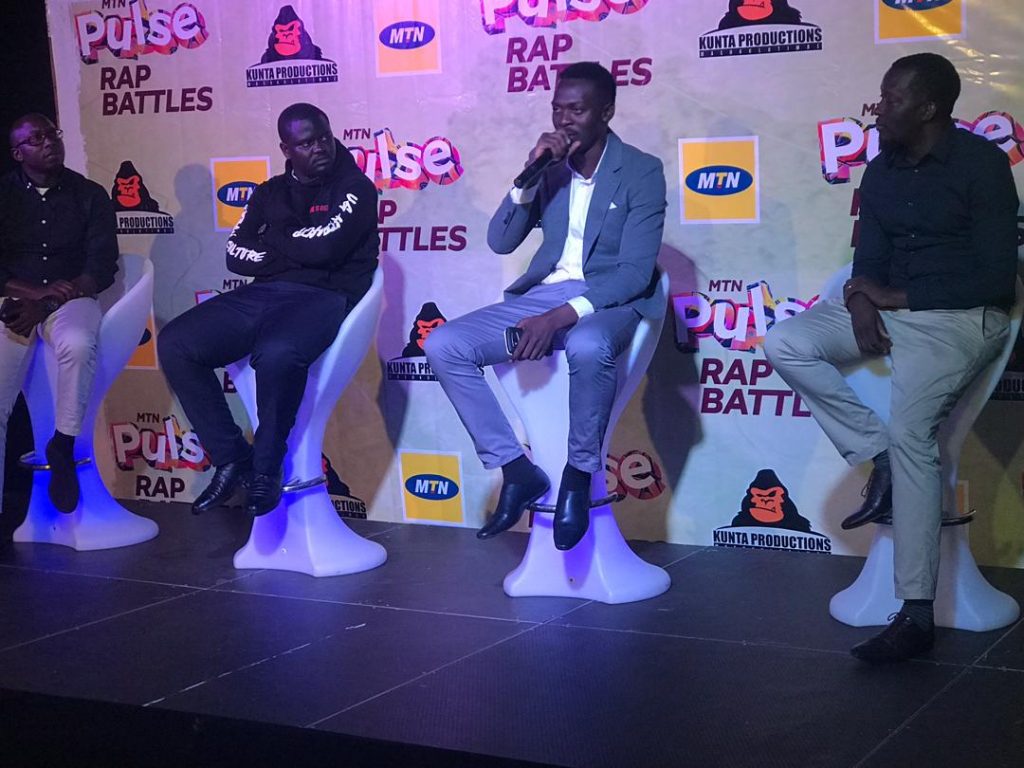 The winner will be announced at next year's MTN Hip Hop awards, and he/she will walk away with Shs 15 million, talent mentor-ship from a leading talent management establishment and a recording deal, a year-long pulse ambassador contract, lots of MTN data and talk time among other prizes. Other finalists will get cash prizes and MTN goodies among others. Their music will also be uploaded on Tidal, for potential earning of income from streams.
Take time and record yourself doing your thing, then log onto pulse.mtn.co.ug/rapbattles to submit your one minute long video for audition.