Popular mobile brand Tecno has launched its premium and newest mobile phone, the Phantom 8 in Uganda after the global launch in Jumeirah Beach Hotel in Dubai. The launch went down last Saturday at Kampala's City Square and was attended by different TECNO dealers across the country, a section of media and its avid customers.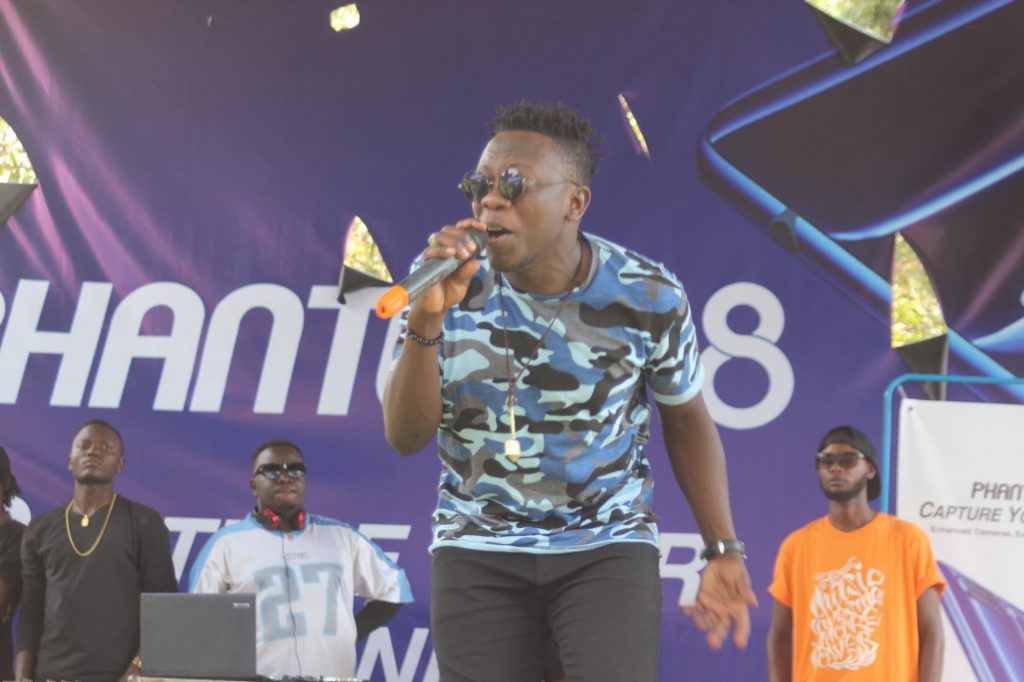 For slay queens and kings, the newly launched Android operated Phantom 8 features a revolutionary camera, attractive design and high-speed experience, something likely to make your Instagram dreams come true. The Phantom 8 comes with a state-of-the-art dual camera, which has the power to achieve 10 times superzoom and auto refocus which is good for taking mobile portraits.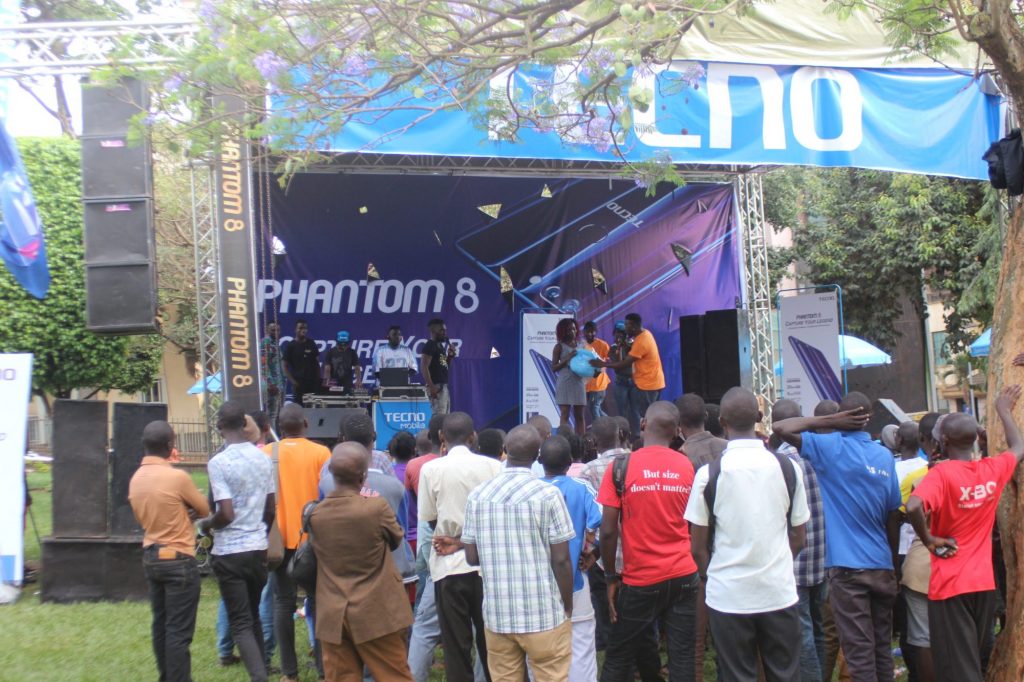 As revellers enjoyed music performances from singer Geosteady, TECNO also took the podium to reward lucky customers that have been participating in its week-long #Phantom8Presale with home appliances like flat TV sets, blenders, percolators among other items. Those awarded had completed the full payment for the Phantom 8 after initially depositing a minimum of UGX 500,000 at selected dealer shops that participated in the pre-sale while other revellers walked off with other TECNO branded gifts.
Features and Performance
TECNO Mobile's Phantom 8 comes with a bright front facing camera at 20 megapixels alongside a smart dual selfie flash. Moreover, the double front ring flash ensures taking photos even in a low light environment. With 150 minutes of talk time with only 10 minutes of battery charge, it's affordably priced UGX 1,220,000.
Phantom 8's diamond style design comes with a 3D Lighting, unibody metal edge and a 2.5 D Drop Screen-curved battery cover. It also possesses a 6 GB RAM plus 2.6 GHz CPU ultra-fast experience that supports 4G+ and download speed up to 300Mbps.
The new Phantom 8 is compatible with Micro SIM or Nano SIM Card and supports up to 2TB (Terra Bytes) TF (Trans Flash) Card, and it holds 4 modules, 20 bands and covers more than 200 countries and zones.
Now kick off your slaying journey as you grab the stylish Phantom 8 from your nearest shop.
Here is how the event went down through the lens.