The annual Mr and Miss IUEA is finally back and this time, it's going to be bigger and better. Students and well wishers from all walks of life are invited to the university's auditorium to witness the skills and talent that IUEA has to offer.
At the same time, the university will also be celebrating its fifth anniversary with an entertaining lineup of shows that have been set up to keep the audience in high spirits.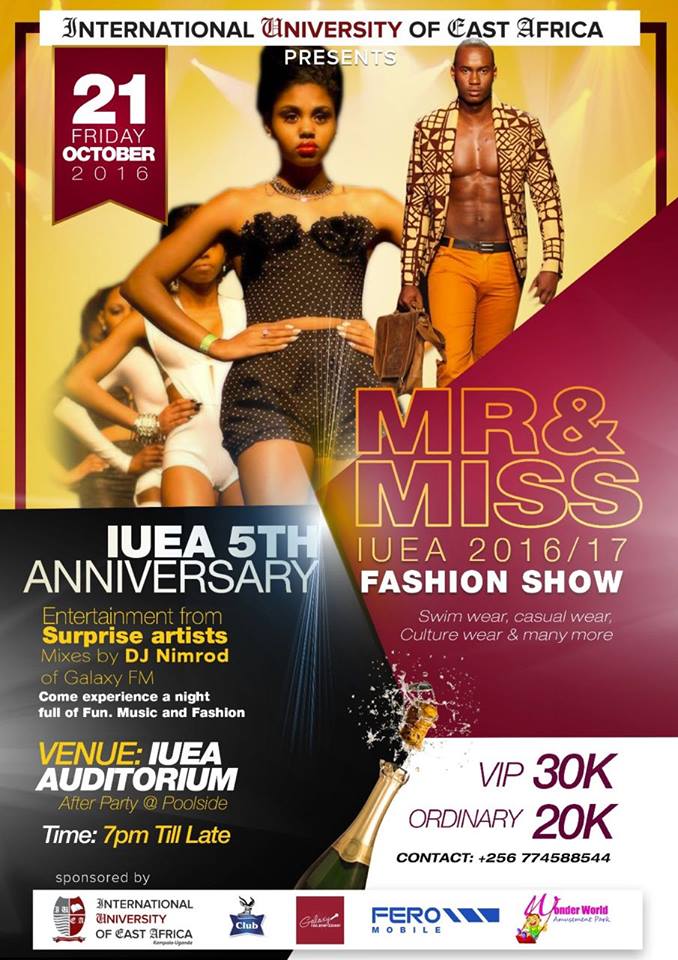 DJ Nimrod will be the spin master of the night with various artists set to take the stage to give students and well wishers a good time. There will also be a fashion show where students will showcase outfits such as the swimwear, culture wear, casual wear among others.
Tickets go for VIP Shs 30,000 while the ordinary will part with Shs 20,000 with an after party at the university poolside.
Don't Dare Miss It!!!