Uganda football giant Express FC have signed talented Alpha Ssali on a two year deal after leaving Proline FC.
Ssali announced last week that he had left boyhood club Proline FC.
The sixth time Uganda Premier League champions Express FC announced the signing of Alpha Ssali today at Skyz Hotel in Naguru, Kampala.
Express FC manager James Odoch said he was excited to acquire the 19 year old and said he was hoping for good things from the attacker.
"Alpha is very talented and he is already in the Uganda Cranes set up with the Under 20 team. I have followed him for the last six years. He has a bright future," Odoch said.
He added: "We will not put so much pressure on him. We will let him develop with time. But his talent is there for everyone to see"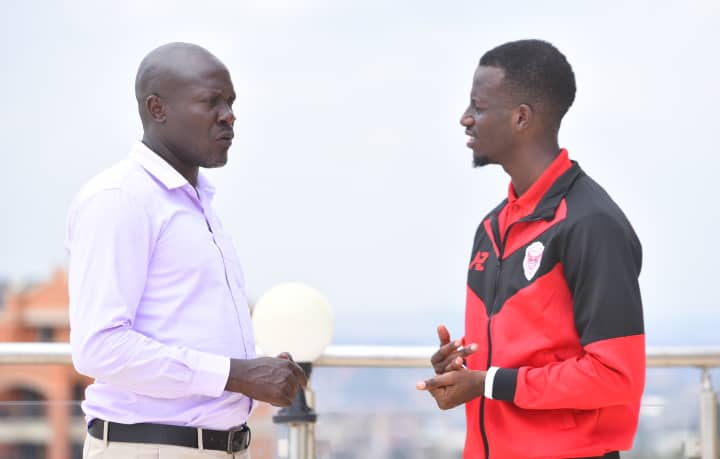 Speaking to the press, Alpha Ssali said he was excited to join Express FC and can't wait to get started.
"This is a good move for me. As the name (Express), I'm here to express myself on the pitch. I hope to help my teammates achieve great things together. I can't wait to get started," Ssali said.
He also revealed that he's favorite position was on the wings as an attacker, but was ready to help the team in any position the coach asks him to play.
About a month back, his legendary musician father, Bebe Cool acquired him a private foreign coach, and has been undertaking vigorous training sessions ahead of next season.
Alpha Ssali was born on December 23, 2003 to celebrity parents Bebe Cool and wife Zuena Kirema.
Comments