Although Makerere University is facing difficult times due to it's pending opening, there are unsung heroes that have continued to hold high the flag of Uganda's best university.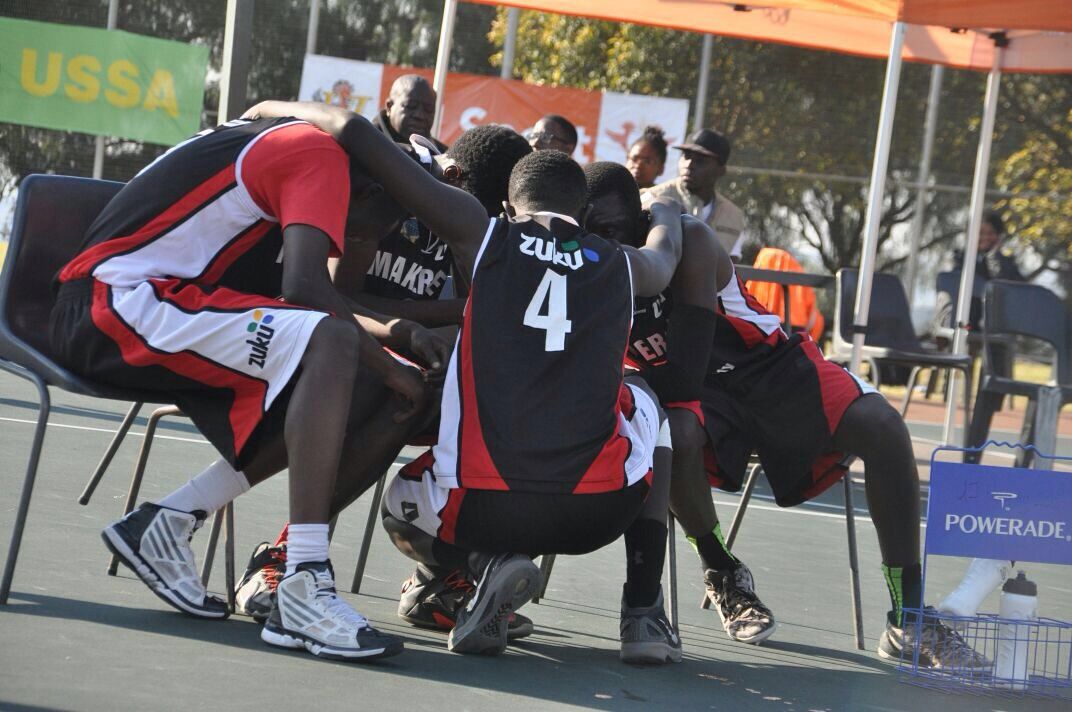 The MAK basketball teams participated in the Federation of African University Sports all African games held at Johannesburg University in South Africa and the girls team won in the overtime 22-20 against the University of Zimbabwe in the finals to clinch Gold while the boys cinched Silver losing the finals to University of Johannesburg by 20-15. However, the good news is that both teams qualified for world inter-university games to be held in Xiamen (China).
The boys team was represented and captained by Drileba Tonny who also plays for City Oil, Bazil Awill who also plays for aBaCoDe Eagles, Jonah Mukwaba who plays for Falcons and Rojo who plays for Rhinos.
The 8th FASU games 2016 that were held at the University of Johannesburg, South Africa, attracted 35 Universities from 9 countries representing 3 regions of Africa.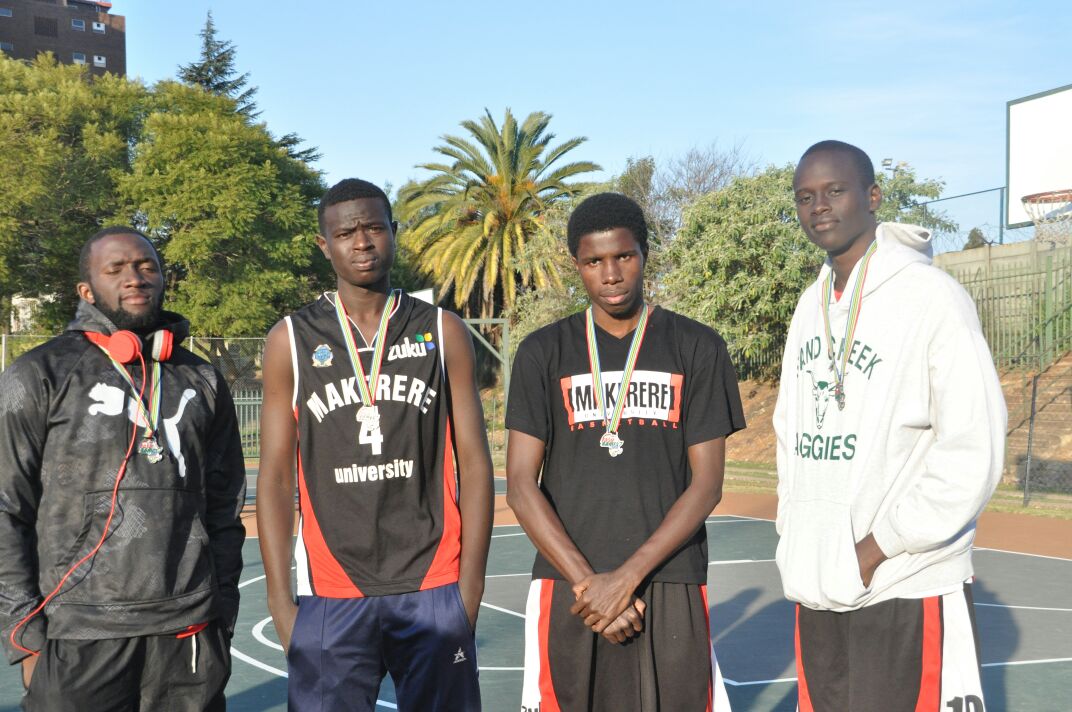 Tshwane University of Science and Technology won the overall trophy for institutions while South Africa was the champion of the National category.
Participating institutions included Tshwane University of Technology (Tut); University Of Johannesburg; Ndejje University; University of The Western Cape; University of Education, Winneba; University of Botswana;  University Of Ghana, Legon; Uganda Christian University; Kwame Nkrumah University of Science And Technology; Midlands State University; Botswana International University of Science and Technology; Mount Kenya University; Africa University; Institut Prive De Gestion; Makerere University; University of Cape Town; Universite 2IE Ouagadougou; North-West University; Kenyatta University; National University of Science and Technology; University Of Kabianga; University of Zambia; Botswana University of Agriculture and Natural Resources; Kyambogo University; Mulungushi University; Womens University in Africa; Chinhoyi University of Technology; Institut Superieur d'Entrepreneurship et de Gestion; Independent Institute of Education – Varsity College; University of Zululand; The University of The Witwatersrand; Busitema University; Cavendish University Zambia; University of Lusaka; Great Zimbabwe University.
The hosts for the next three editions 2018, 2020 and 2022 shall be determined after the official presentation of bids by prospective hosts in September 2016.
Congrats team.