We've all been there, lagging in the late afternoon heat, as a lecturer drones on. Then a five minute break is called, giving you about enough time to chat up that classmate you have your eye on, dash to the toilet, or to lose yourself in a game, which will hopefully snap you awake by the time the lecturer starts talking again.
This is a list of mobile games you can whip out and play, either for a quick minute or for hours on end as you count down to the weekend.
Fruit Ninja
Sometimes the beauty of a game is its simplicity, with one straightforward goal in mind. In the case of Fruit Ninja that goal is slicing fruit with a samurai sword, all controlled by a swipe or two of your finger.
This is the ideal game to spend a couple of minutes trying to best your top score before getting back to the books.
Chess, checkers and Other Classics
A great many classic games, some over a thousand years old, have undergone incredible revivals online, with the likes of chess, checkers and card games like poker being played by millions of people all over the world, no matter the time zone or place they may inhabit.
You may ask how it is possible to complete such a complex game in the time it takes to finish a cup of coffee, but thanks to new pause features or accelerated versions of the games, some sites and apps have developed formats where the action is fast and the gratification instantaneous.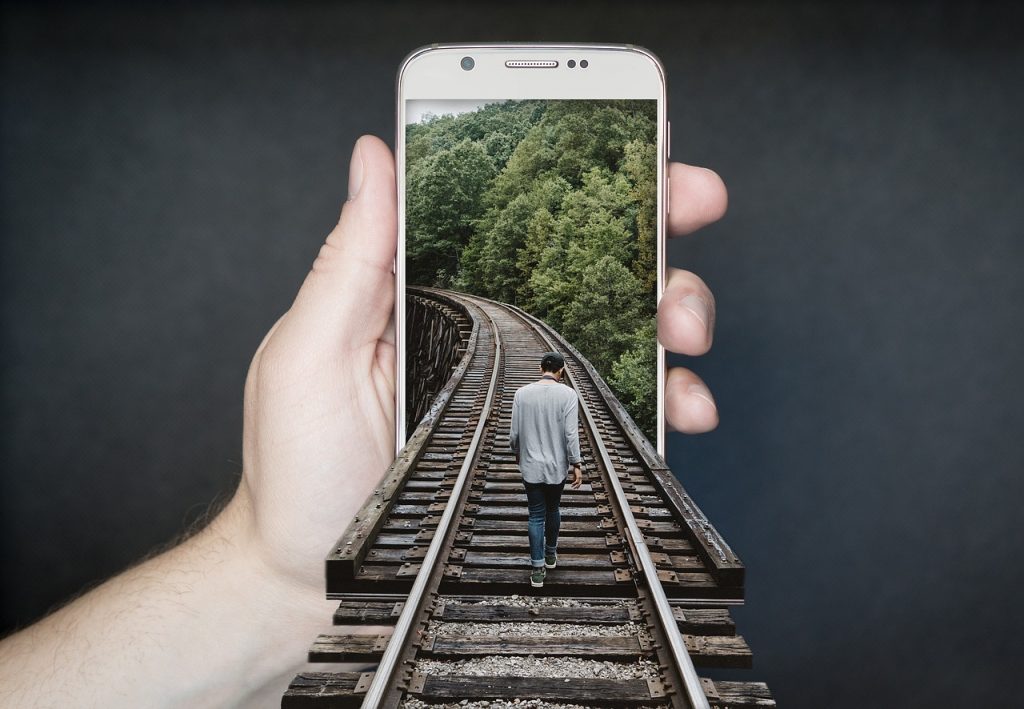 Farmville 2
Another game you can dip in and out of is Farmville 2, which will have you getting your fingers dirty, but only metaphorically.
As soon as the class is ready to start up again and the projector slides are beamed before you, you can park your tractor, put your rake in the shed, close the chicken pen and get back to learning how the real world works.
Monument Valley 1 and 2
Once you've played the first of the Monument Valley games you will almost be guaranteed to want to download the second as well.
The graphics and level design of this puzzle solver really are something to behold, especially on a high level mobile screen, all tied together by a strangely moving storyline and a haunting soundtrack. Each puzzle can be solved in under a few minutes, making this another ideal game for those who have little time to spare.
Crossy Road
Imagine yourself an urban dwelling animal, like a city fox or deer, hellbent on reaching the other side of the most sprawling transport interchange ever seen, and you are somewhere close to knowing what it feels like to play Crossy Road.
Some of the levels appear completely unscalable at first, but work your way into the game, dodging cars, trains, rivers and trucks, and before you know it you will be utterly hooked on this pixel-perfect game. Your character will inevitably get splatted or crushed every few seconds, meaning you'll never be caught in the middle of a level when class is about to start again.
Hearthstone
A derivative of games such as Magic the Gathering, this card game is a speedy affair, which requires players to act fast and to use the cards at their disposal wisely in order to defeat their opponents.
Games typically take just under ten minutes to complete, although don't be surprised if you find yourself sacking off class altogether to immerse yourself in this game for hours at a time. You have been warned!
Exploding Kittens
With a similar MO to Hearthstone comes Exploding Kittens. It's the feel and sense of humor that makes this game altogether different, as you battle to diffuse kittens which are set to explode. Get it right and the kitty is saved. Get it wrong and you'll be spending the rest of your break cleaning up cat guts.
Don't worry, it's all cartoon silliness, and no felines were harmed in the making of this mobile jaunt.