Ndejje University has started spending handsomely in renovating sporting facilities at the main campus as it prepares to host this year's inter university games.
Ndejje University was given the green light to host this year's inter university games early this year. This has seen several renovations and construction of other sporting fields at the main campus in Luwero.  Among facilities being constructed are; a modern improved swimming pool, facilities for summer games, refurbishments of the football pitch, improvement of drainage system, hostel for accommodation and modern canteen among others.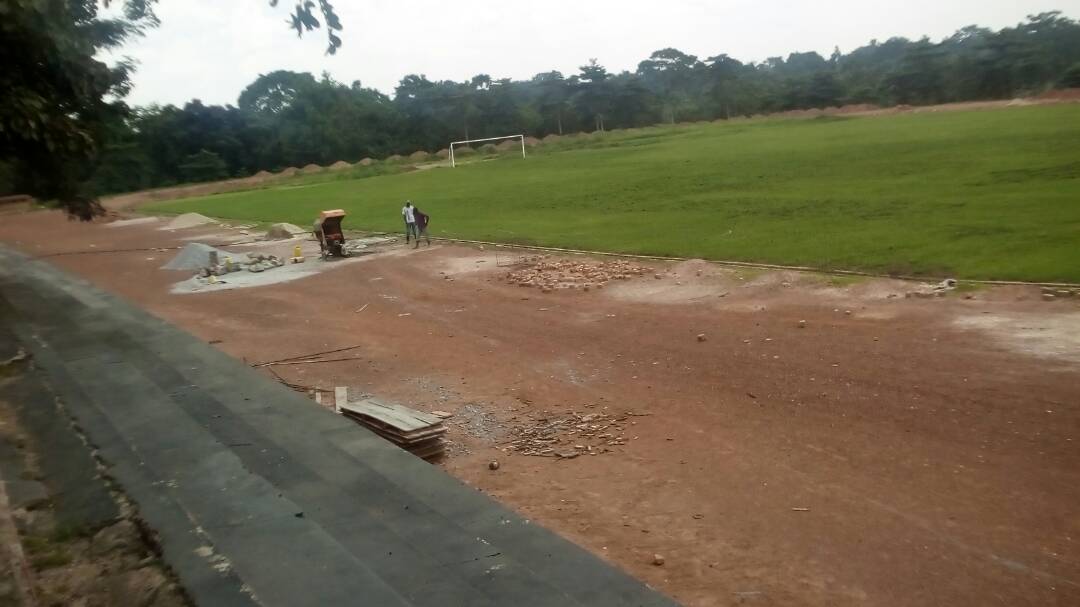 While visiting the campus to check on the progress of preparations, a team from association of inter university games headed by the president Peninah Kabenge was impressed with the progress of the preparation made by the university.
"We are very impressed with the large facilities we have seen at the campus and we are now sure the games will be a success, "  Kabenge said.
Although Ndejje still has a lot of structures to erect before the games, the sports department of the university and the administration have assured the organizing committee that the facilities are going to be ready in time. However, an insider source at the campus revealed to us that Ndejje has invested over 10b in preparation and renovation of all sporting facilities.
"We are working around the clock and we are sure all sporting facilities are ready by December before the games start," Prof. Eriuabu Lugujjo who doubles as the Vice Chancellor said in an interview.
Ndejje, which has been a power house and strong hold of sports producing world ranking sports personalities has been the defending champions for a number of sporting tournaments in and outside Uganda. Last year alone, Ndejje retained its title for overall best at the East African University games in Nairobi.
The inter University games are expected to attract over twenty-six Universities across Uganda competing in various sporting fields. The games will run in late December after the closure of the first semester 2017.