The Nile Special University Football league game between Uganda Christian University (UCU) and Makerere University (MUK) ended in a 2-2 draw.
The first half of the game that started at 2 PM today afternoon ended in 1-0 goal in favour of UCU.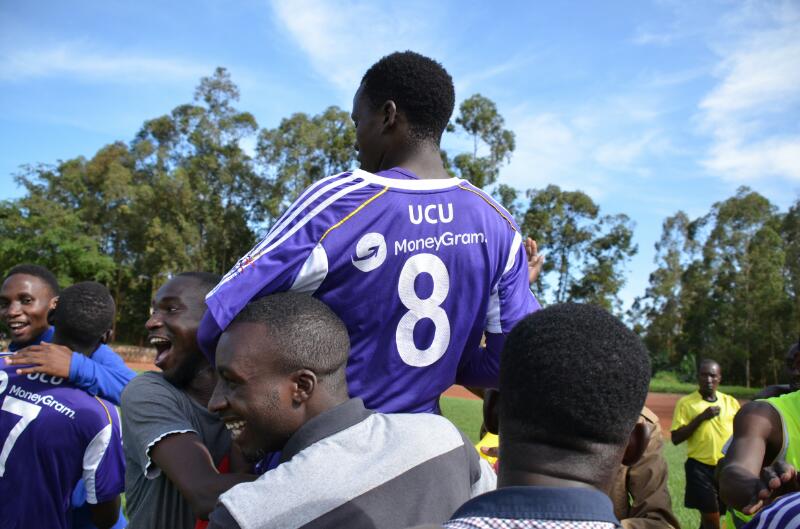 The second half saw the host team score a penalty that saw the keeper dive to the opposite side of the goal, giving UCU a 2-0 win against the guest.
However, in the dying minutes of the games, Makerere was able to score one goal that excited the already distressed MUK supporters.
Bwojo a player from the MUK team was given a red card after he hit the opponent in what seemed like a side kick in the stomach, near the penalty box. The referee called for a free kick.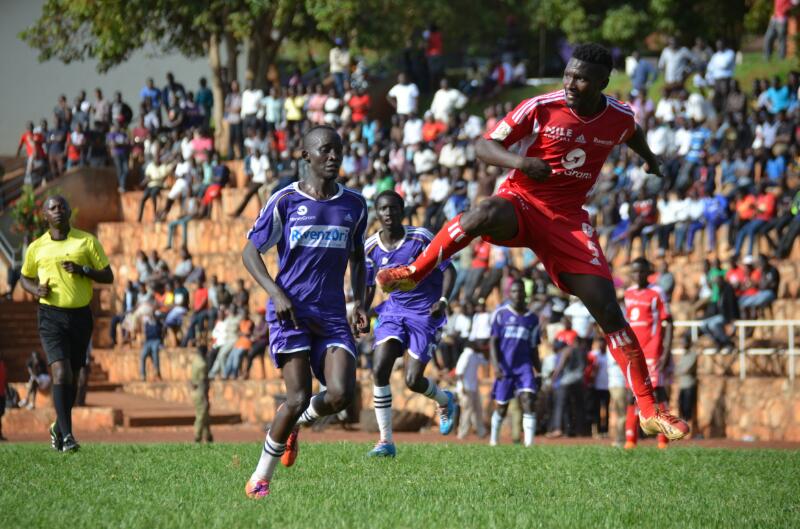 UCU supporters seemed to impute bias on the lines-man who gave the remaining 10-man MUK team the ball that was not clear which side kicked it out. The team then managed to score another goal to draw against the host team.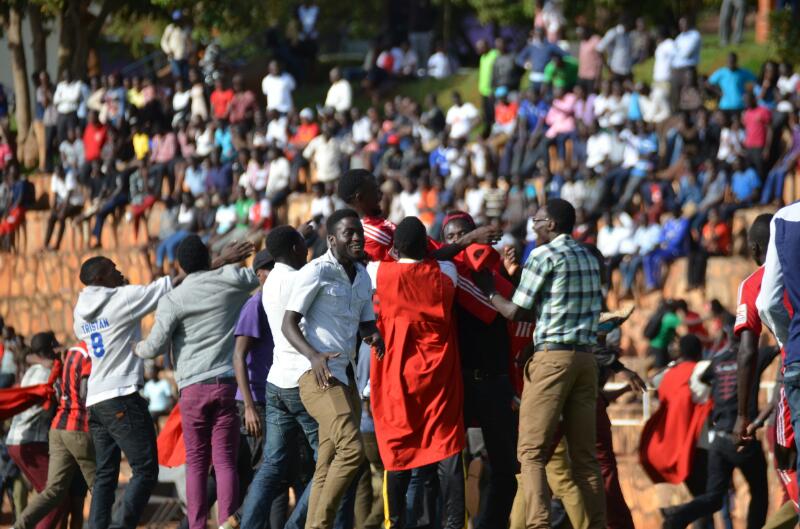 In the extra time, UCU almost won the game but the referee canceled the goal and called for an offside.
If any of the teams had won this game, they would have qualified for the quarter-finals of the league. They'll then play a rematch at Makerere. UCU needed 3 points to add to her existing 5 points in order to top the group.
Already, Kyambogo and Uganda Martyrs Universities have qualified for the quarter-finals that will be starting soon.