Commonly known as Keem Love Black, the famous Uganda transgender woman on Saturday evening after Uganda Cranes' win took to her Facebook timeline to celebrate the win thanks to youthful Farouk Miya's first half-half goal.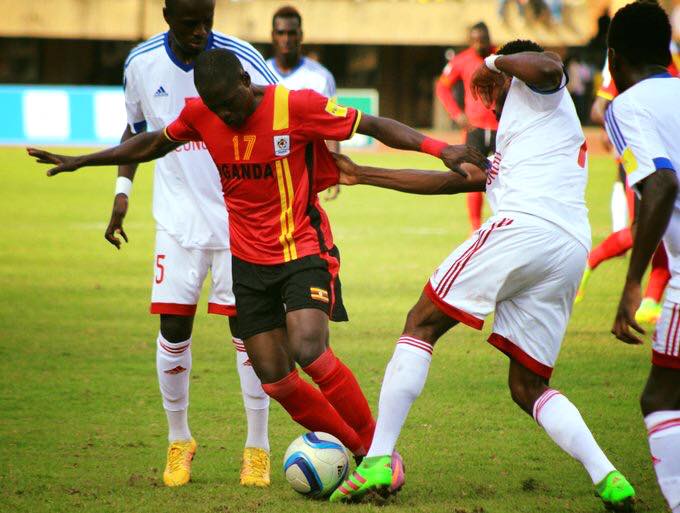 The former Kyambogo University student and Standard Liege midfielder Faruku Miya scored the precious lone strike in the 17th minute after a clever one-two pass with team skipper Geofrey Massa.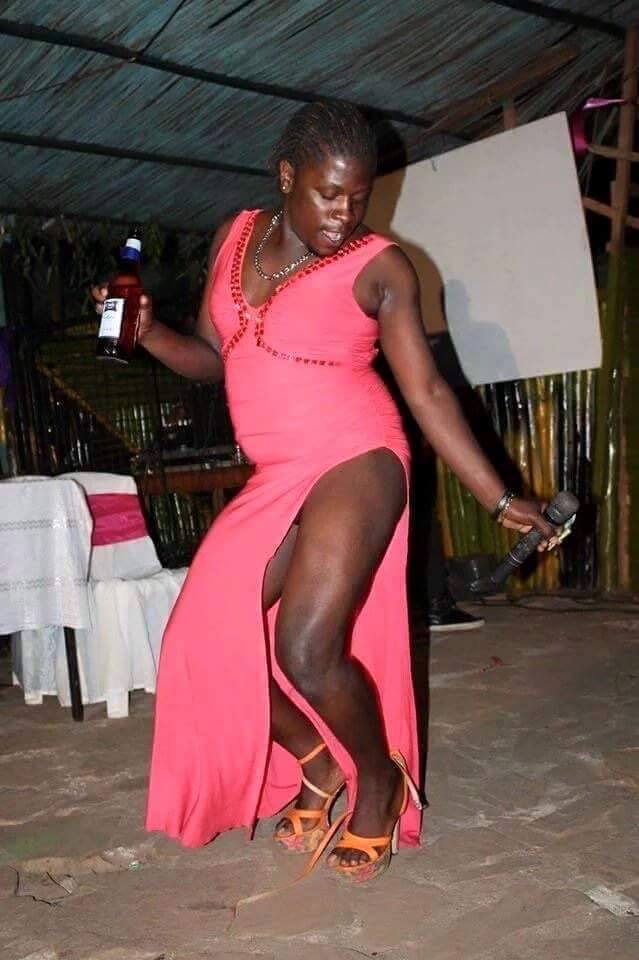 Now, the self-proclaimed "queen of trans-women in Uganda" claims she slept with the 18-year-old former Kyambogo University student.  She posted on her timeline;
"Congratulations #Ugandacranes upon your win against #Congo. It was a pleasure spending a nyt with #Miya. Indeed am blessed lady."
Her profile reads: 'Human rights defender esp for trans women living with HIV and sex workers.'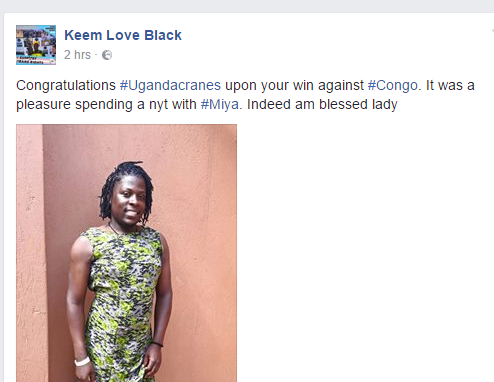 We await Miya's response to this gross allegation.