Schools Participating: Turkish Light Academy, Taibah High School, Kabojja International Schools, Rainbow International School, Word of Life International, British International School, Diplomatic School of Uganda & Kampala International School.
Victoria University Inter-High School Championships is a social and sporting legacy initiative from Victoria University's High-Tech Faculty of Health Sciences which uses the power of sport to enrich the lives of Ugandan High school students and young people of all abilities in the country. One of the objectives of this Victoria University Inter-High school Championships was to introduce students to a variety of games and sports while reinforcing the core elements of fitness that lead to a long, healthy, active life.  Dr. Patience Muwanguzi PhD, the Dean Faculty of Health Sciences said "through our Faculty of Health Sciences approach and initiatives, we teach Ugandan students to practice teamwork, to pursue Academic success, to be a good sport, to value individual and team progress and to develop good personal health habits. The Faculty of Health Sciences premier Health academic Programs are:
Bachelor of Environments Health Sciences"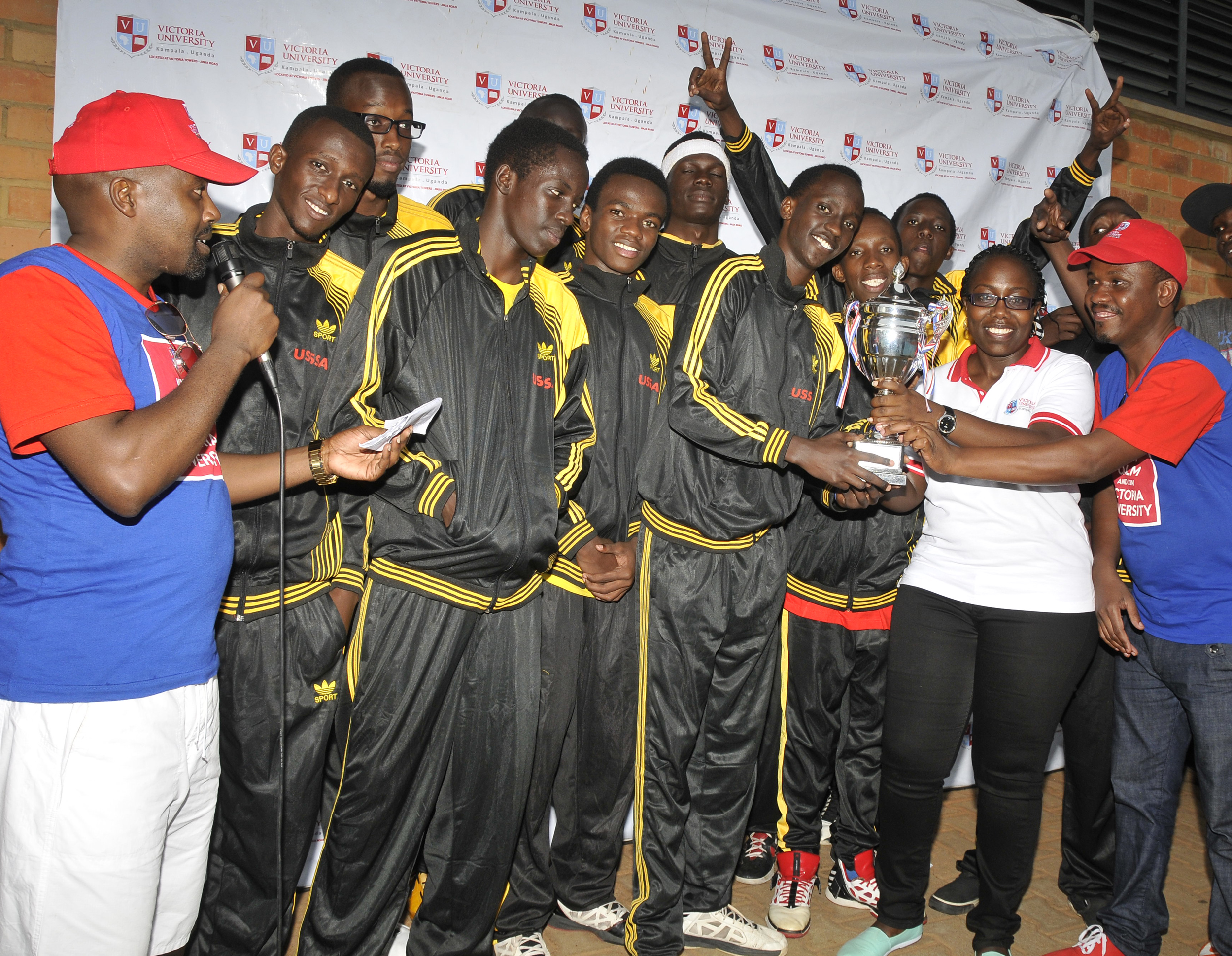 Oscar Kamukama, the Marketing & Recruitment Specialist reveals that this is VU Sports Season 1. "There is Season 2 & Victoria University seeks to create, promote and foster cooperation among High Schools & College's by providing a forum for communication and discussion, by promoting activities and by seeking to serve as an extension of each member school's programs to enhance the development of the students, the schools and the organization through:
Academic and intellectual pursuits
Sports competitions
Fine and performing arts activities; and
Cultural and intercultural opportunities."
Kamukama adds: "Promoting lifelong healthy habits and physical well-being among Uganda's High school students are one of the top priorities at Victoria University. Victoria University has a very strong Faculty of Health Sciences that has a strong physical education program that promotes a healthy lifestyle among students and prepares them for a lifetime of fun and fulfillment through physical activity."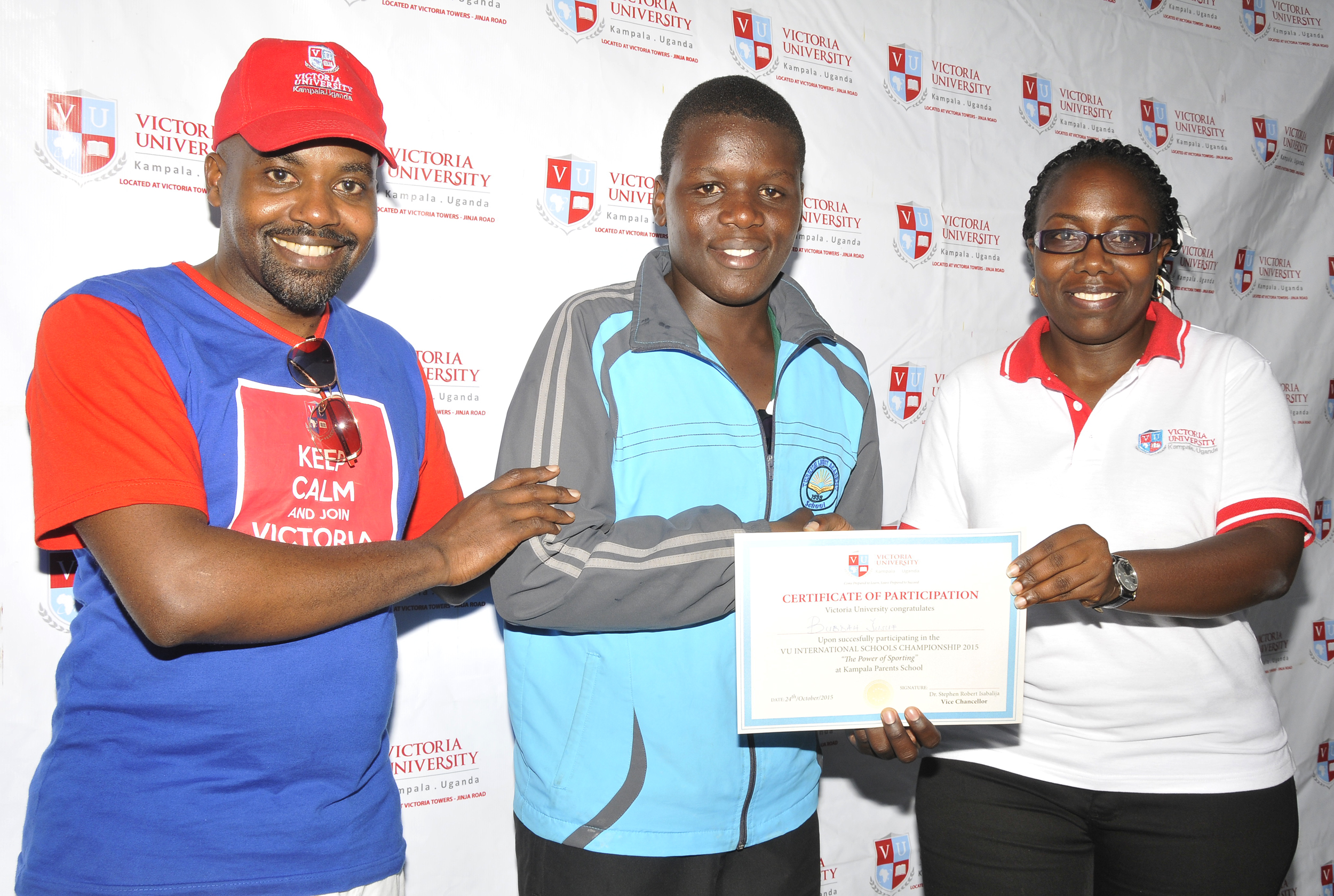 The main goal of the this Inter High school Championships is to enhance the physical and emotional development of all athletes, in a positive environment, through competition, team- work, sportsmanship and fair play. The Inter – schools sports that were played include; Swimming, Basketball and soccer. Victoria University believes in the development of each student through academic, athletic and artistic/cultural endeavors.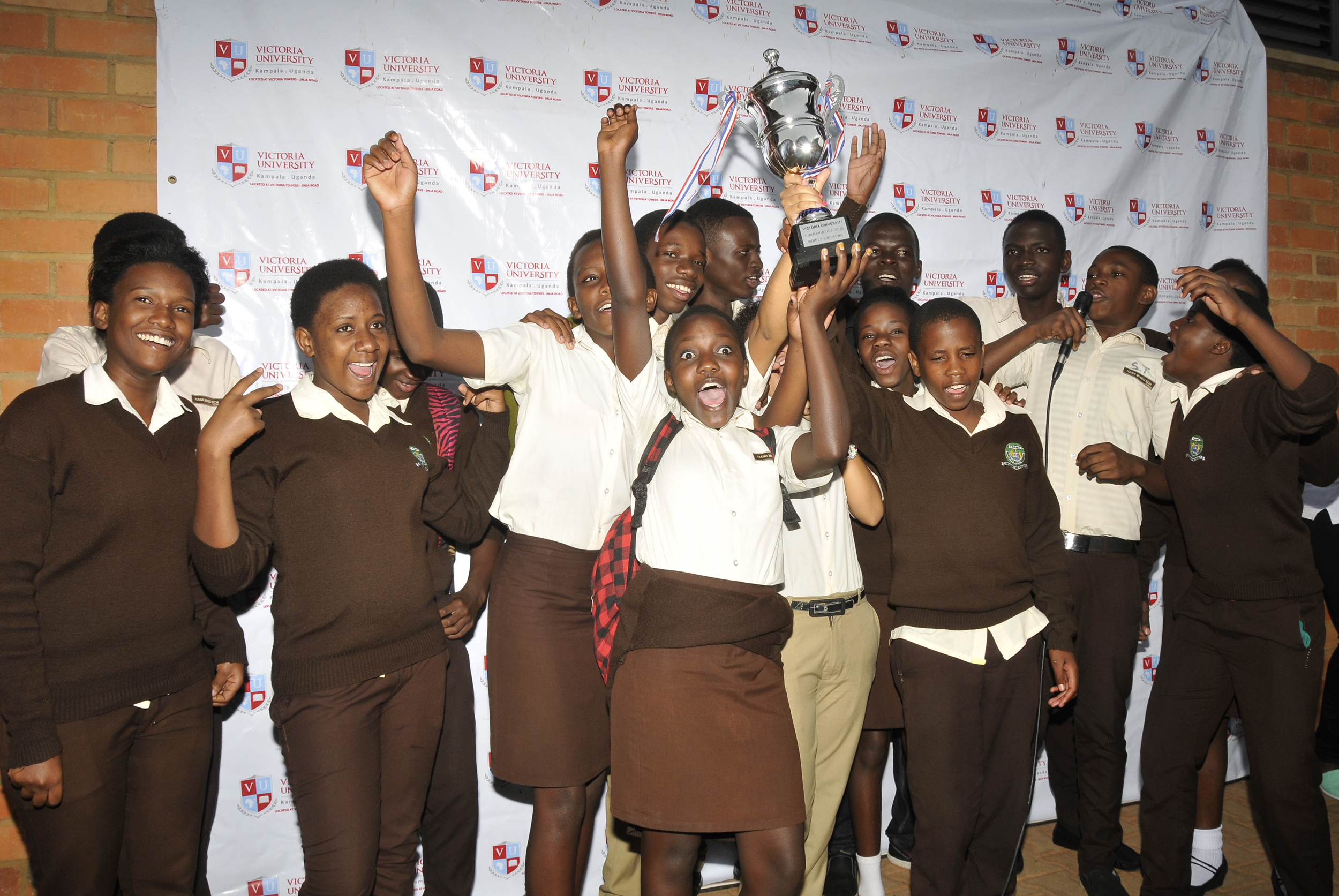 Kamukama divulges; "At Victoria University we believe that High school students should experience the benefits of health and wellness through sport, fitness activities, and structured play. Through competitive team sports, individual sports, fitness programs, and playground games, Victoria University strives to help students grow emotionally, mentally and physically through our integrated approach to sport and health and wellness".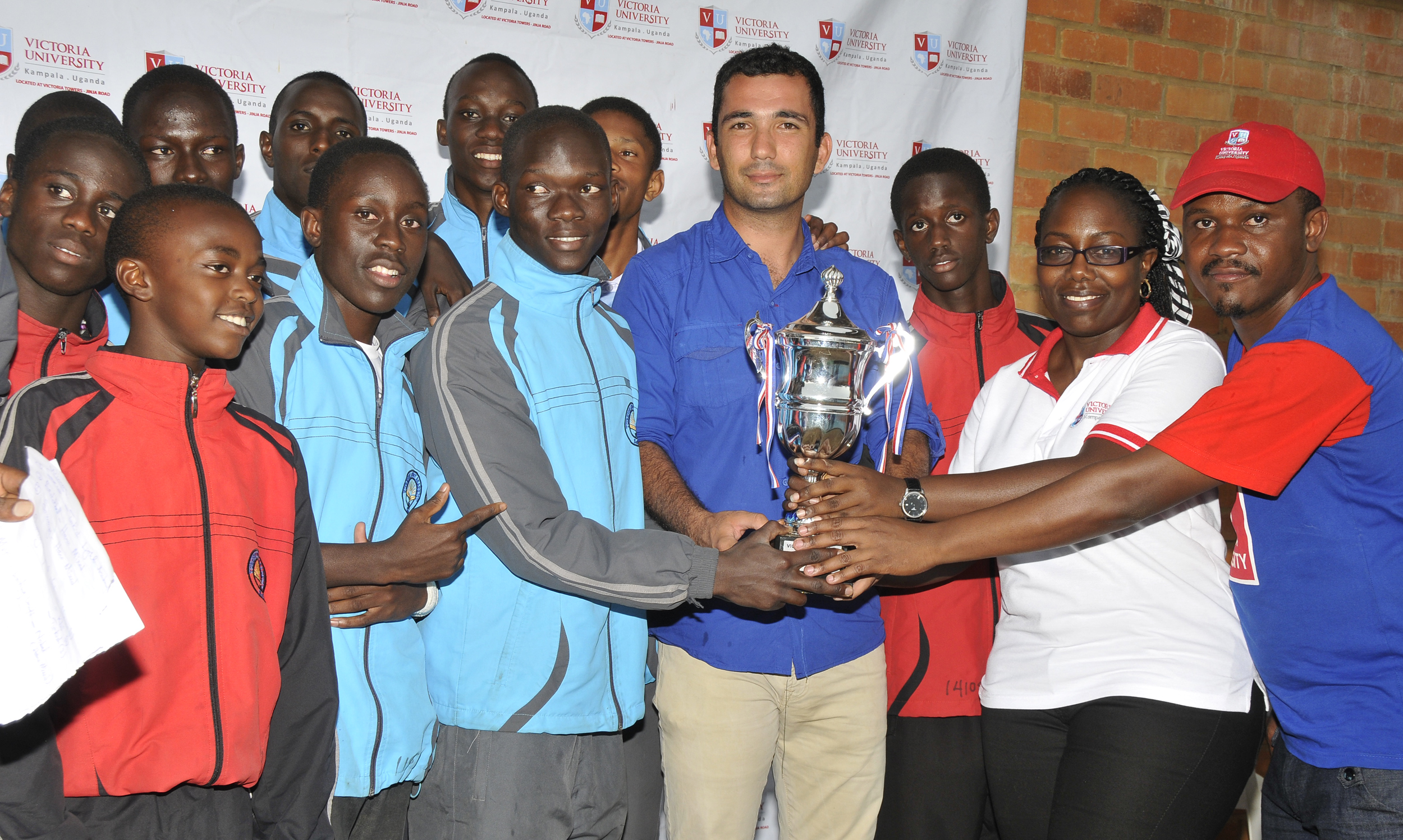 Over 550 students were actively involved in the Victoria University Inter-High School Championship Games, a High School run activity surrounding the 5 dimensions of health (social, physical, intellectual, environmental and emotional well-being). Through Student/Child Centered games (physical, cognitive and emotional domains), students enhanced their understanding of how to live a healthy life. The University Inter-High School Championships was graced by Principals, Career Teachers, Parents and Members of the community.
Overall Winners: Hana Mixed High School –VU CHAMPIONS
Winners Soccer: Turkish Light Academy Lweza
Winners Swimming: Hana Mixed High School
Winners Basket Ball: Hana Mixed High School