No doubt, booty is one of the major yard-sticks of measuring a girl's score on the popular scale of 1 to 10. I bet my right hand if any girl without ample assets can make an 8 and above on a rational man's scale – never! Enough of the chit-chat though. Joanah, our Woman Crush this week, really has 'bintu' to be honest. Joey's German-Juice is the kind which can lure Mugabe out of resignation at first sight – very mind-blowing.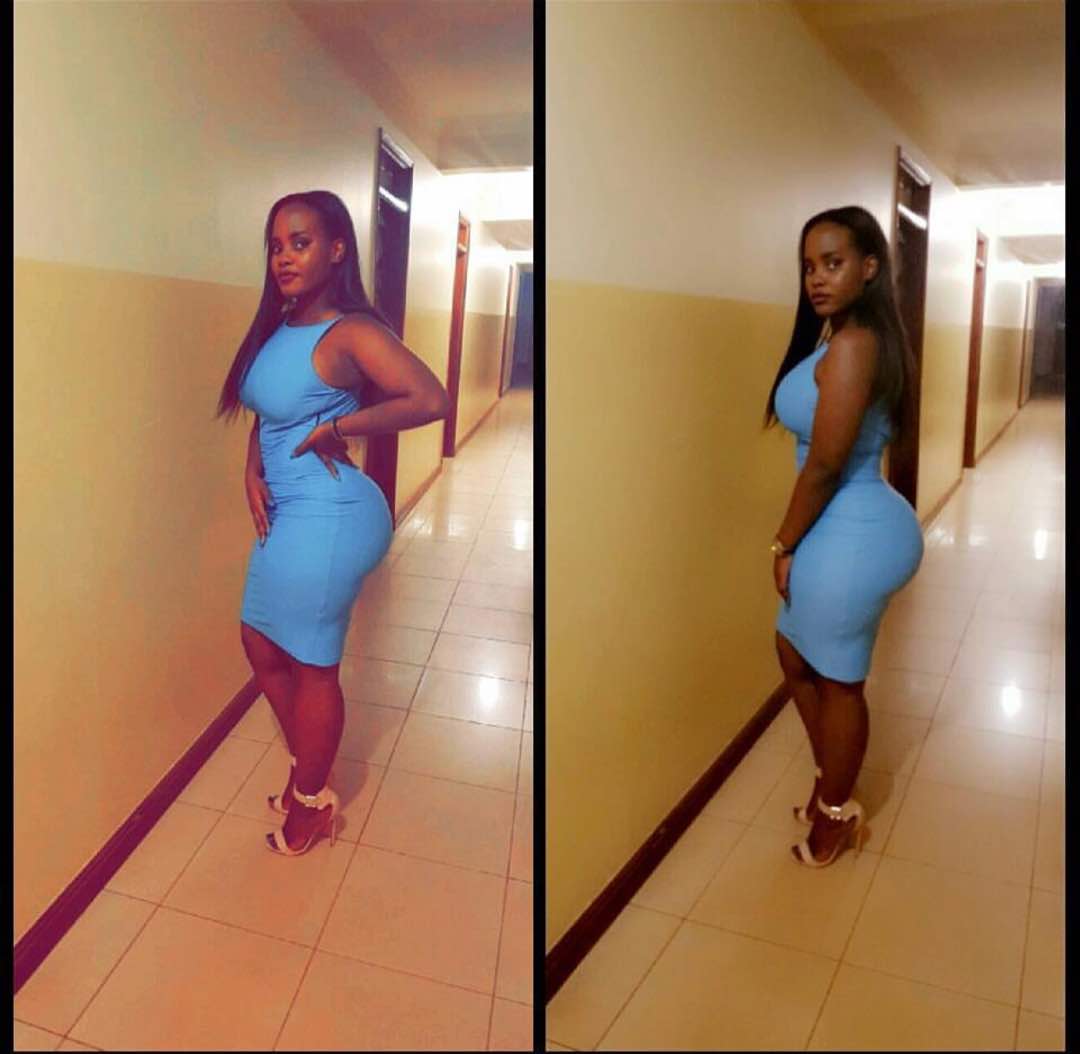 "I am Joanah my friends call me Joey, I studied Human Resource Management from MUBS. I am awaiting graduation come January." The bootylicious Joey introduced. This is when I realized that I hadn't yet paid deserved attention to her chubby cheeks. It is like God molded all roses of Eden into her cheeks: very plump and comely.
Interests tell much about a girl than she will ever say: said a wise man… me!
"I love reading sci-fi / horror novels with as little romance as possible, all Stephen King books are worth my time. I literally sink deep in them." She said.
"I dont like losing friends. I want my favorites to be mine forever."
How I wish I could have such paranoia. People would love me as much as they love Joanna.
"My daily motivation is my mum's daily scripture. She never forgets to send me one. And about my fashion sense, I go for comfortable and sometimes sexy. I am not fashionable; I just dress according to mood." She smiled, waiting for me to ask another question. And hey, was I eager to ask too! All along I was wondering the feature about her that most people crush on, because of course personally, I was seeing everything was very lit.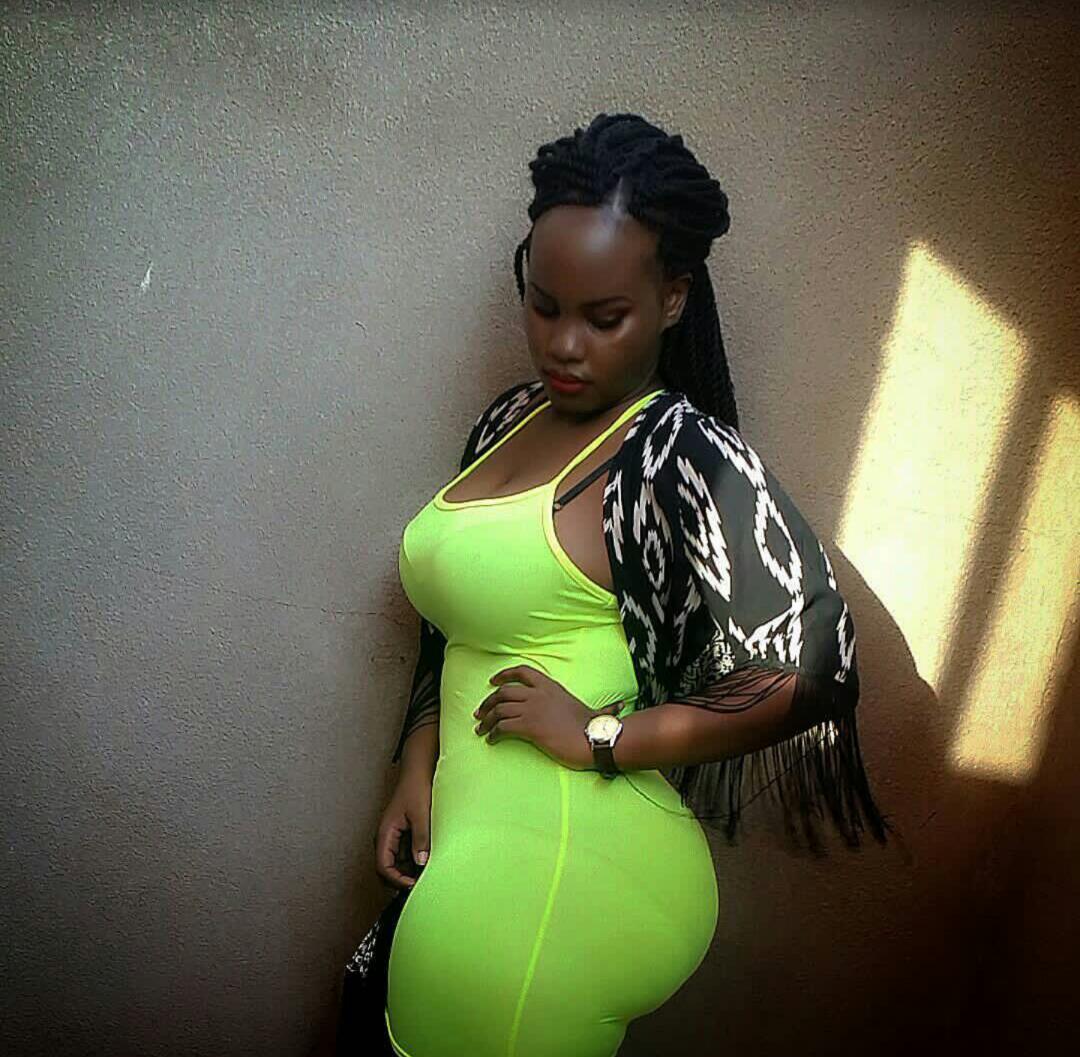 "Haha this is tricky… I can bet you so many people would point to the same one thing on me. I personally wouldnt know😂. But what would you point at, Bash, if I asked you? Tell me!" Huh! I was speechless now. The interviewer had suddenly become the interviewee. But the sharp boy that I am, I wouldn't swallow. I started by imagining her perfect chest, which is always on fleek whether cleavage is showing or not. And as expected, the tushie! I failed to answer.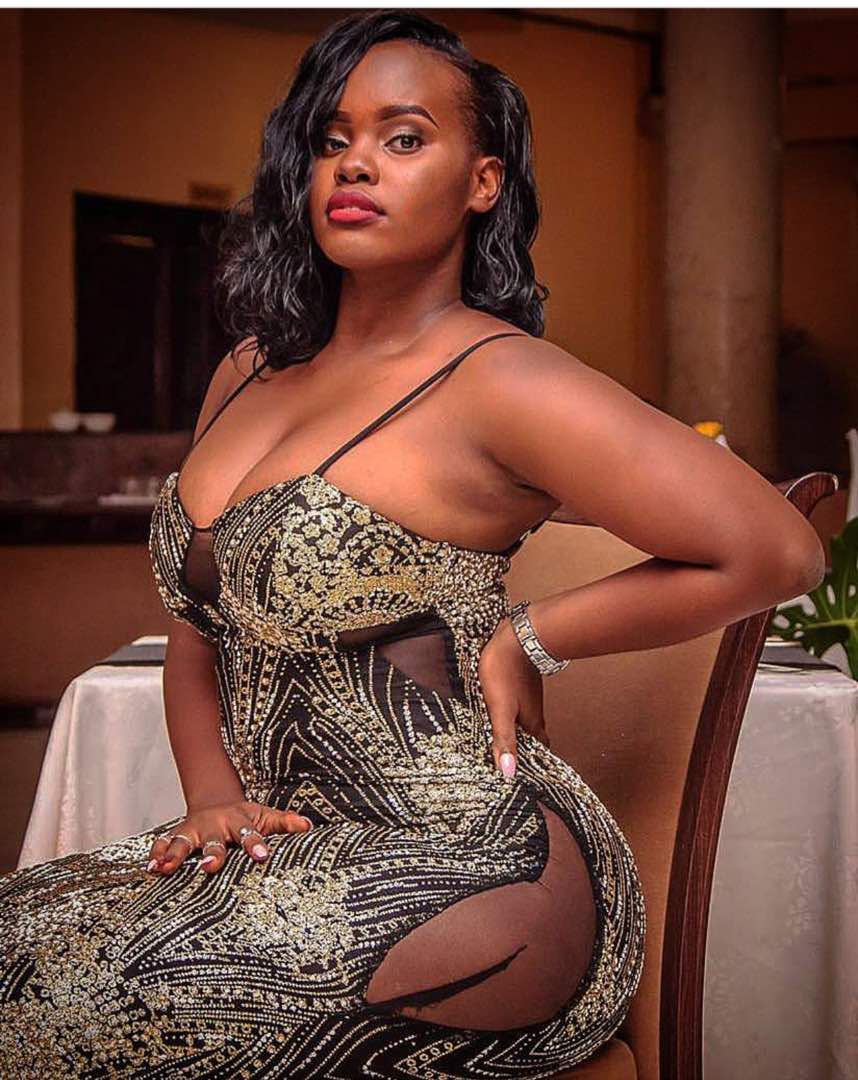 Ironically, Joanna's favorite hang out place is the gym or anywhere with good ice cream. And she loves a quote that goes, "Why do we search for our own beauty in the eyes of others?"
Concluding, she said, "This was fun… My snap is @jo.raych and Instagram @joanah_joey follow me."
Out of experience, me as me, I advise you to follow this girl. She is the thick truth, walai.