Most university students reported for physical lectures last week after months of a covid-19 induced lockdown. Apparently, the students seem to have missed lot more than books and course works.
In a rare picture shared with this website, a group of yet to be identified students were snapped having a feast on a single lady in a swimming pool. The lockdown seems to have put the sharp shooters' game on a halt hence resuming on a first year student whilst in the waters.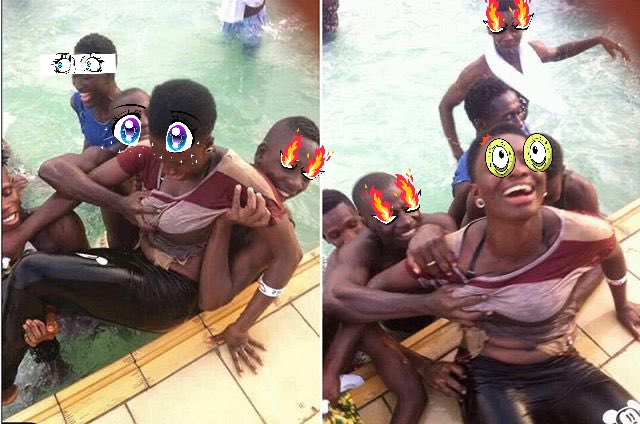 The boys dropped all the gentility for a moment and succumbed to illicit desires that resulted into the inappropriate behavior.
An unconfirmed source on Twitter was quick to react that the incident happened at Ndejje University main campus in Luweero.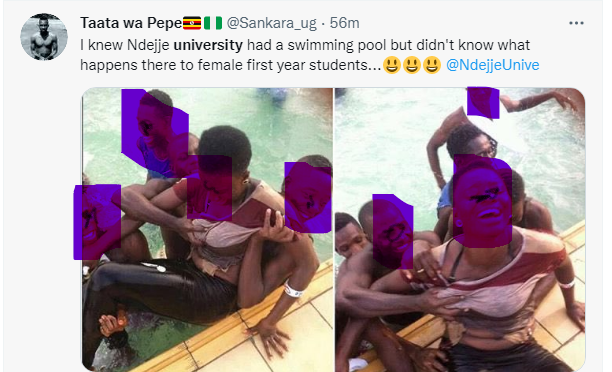 Female students especially freshers are often advised to move in pairs and watch the friends they keep to avoid such embarrassments.
Comments