A Munyankore by tribe, born and raised in Sheema, meet Mwesigye Habibu who is a social science student at Makerere University currently juggling books with music. Mwesigye met up with Campus Bee's David Mujuni to discuss education, music and personal life.
Music Life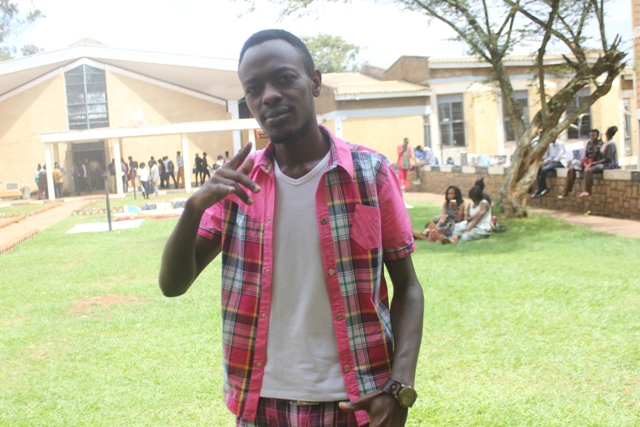 Mwesigye who is currently in his third year at Makerere University describes his music as Hip-hop/rap which was greatly influenced and inspired by Baboon Forest CEO GNL Zamba. The social science student chose Habiibz Ug as his stage name which he transformed from his real name Habibu. He also reveals that most students call him 'Mbahibooty' which happens to be the title for his first song.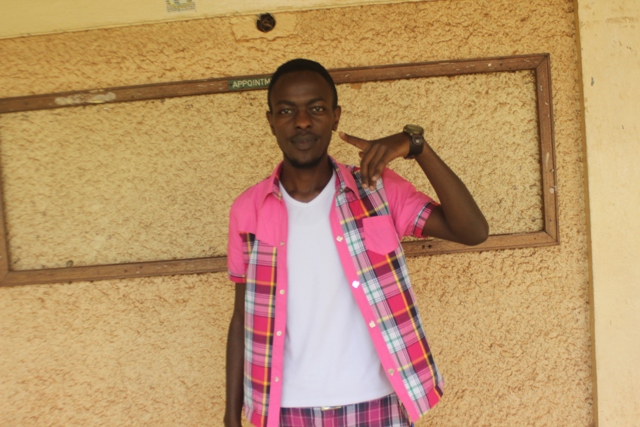 The logic behind his song title Mbahi booty originated from a Bahima/Hima word 'Mbahi' used to express youth slangs like what's up. Mwesigye started professional music recording back in 2016 and he has so far recorded three songs including the famous Mbahi booty (released in 2016), Zero to hero (early 2017) and Ekibaala ft Famous Ug which is his latest song.
"I go to bars because I like how ladies shake their booty," Mwesigye explains the logic behind his latest song Ekibaala. Like most hip-hop artists, Habiibz Ug reveals that he writes his own music. Apparently, he recorded his latest song with producer Josh Wonder /Red Records 2 which was co-owned by the recently died producer Danz Kumapeesa.
Relationships
For ladies' information, Habiibz Ug is a single guy who is very focused on his music and education. "Man, these ladies like to be taken for shopping like at Acacia and you know how the hustle goes," Habiibz explains why he is single. When asked about his celebrity crush, the Mbahi booty singer revealed that he has a deep thing for Irene Ntale. "My celebrity crush is Irene Ntale because she sings in my heart…hahaha," Habiibz confessed.
Like any open-minded growing singer, Habiibz's friends are mostly musicians whom he believes are a great influence to his career.
Personal Life and Family
Habiibz music career was not well received by his parents and he reveals that he has faced a lot of pressure from them due to his passion for rapping. However, this has not hindered him from pursuing a dream he believes to be his chief source of income in future. Habiibz who is a good painter has hustled to get recording money as well as trying to make ends meet. He also reveals that the perception most people have for musicians like using drugs and being womanizers is his biggest challenge in the music industry.
Message to Fans
In addition to his latest released video for Ekibaala ft Famous Ug, Habiibz assures his fans that he is dropping a new video early November for one of his previously recorded songs. He also thanks the entire Mitchell family for supporting his talents and also calls upon more people to support his rap career.
Comments