You have probably watched him on TV, saw him on a bill board or bumped into him on the streets while recording his controversial trivia. MC Ollo needs no further introduction. Our reporter Jonah Kirabo bumped into him for an exclusive interview. Sit back and marvel.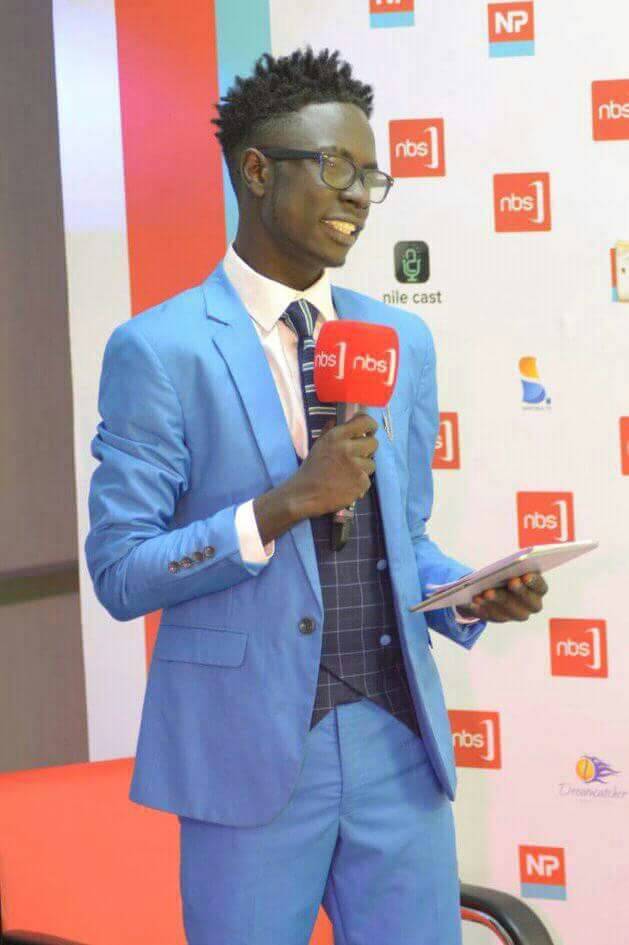 Qn: Many of our readers can only identify you as MC Ollo, tell us about yourself.
Ans: I am also known as Luo boy Ollo (that's known to myself). I am an on air personality, compere for television, event host, rapper, actor, entrepreneur, youth activist and fashionista. I am comic. I tried comedy in my P.2 and was chased from stage for saying the head teacher stole our field trip money to the then Didi's world. I am 20 something years and currently pursuing Journalism at UMCAT School of Journalism in my second year. I am born to Ayo Margaret, a single mom. My dad passed on when i was 3. I lived with an ill mum, who's the bread winner for all this time of hustle.
Qn: Ohhh besides TV, what else do you do?
Ans: I am an actor. I've done a movie called "From martyrdom to glory" a story of the Uganda martyrs. I also spend my time in training for camera, emceeing teen events in their schools, doing photo shoots for my clients and hang out with buddies and girls.(laughs) I also study.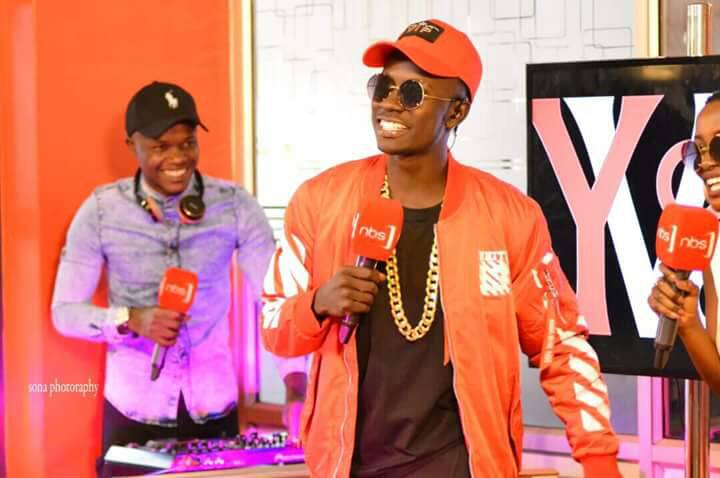 Qn: What is that one thing that forced/pushed you into journalism?
Ans: I love journalism. Nothing forced me to do Journalism. I joined it for the passion i had for it. Besides I had started it way before I thought of joining journalism. My high school old friends can testify what I did for them on assemblies.
I created a campus blog for funny campus articles called F.I.P(Fresh information point) that many called Fall In Posho. This was news but with humor. It seemed like campus comedy and became a darling to many. Also successful icons I looked up to triggered me to join journalism. Ehiz, LL cool J, Bagaaya, Douglas Lwanga, Kats, Tuff B. So I got more love to be a television compere. By the way, also money made me join journalism. Its not very expensive. but we must not forget my results also. (laughs)
Qn: How have you been able juggle all these with school?
Ans: By the way, it has not been easy ehhh. School time tables are not in sync with the one of my work. Some course units also. You find yourself dodging intentionally like deejaying.
But one thing I put straight is a reading time table, nothing can change. I must read at an indicated specific time what they studied when am around and when I wasn't. I don't mix school and showbiz, class is class. I study when its class time, and work is work, then later autographs, selfies and girls??‍♀?(joking)
My shows are live on Saturdays 9:00-11:00am, I do a few Shoots for the trivia and proms, school/campus events just two days in a week, making the rest of the days school days, apart from a few live links for the company when needed.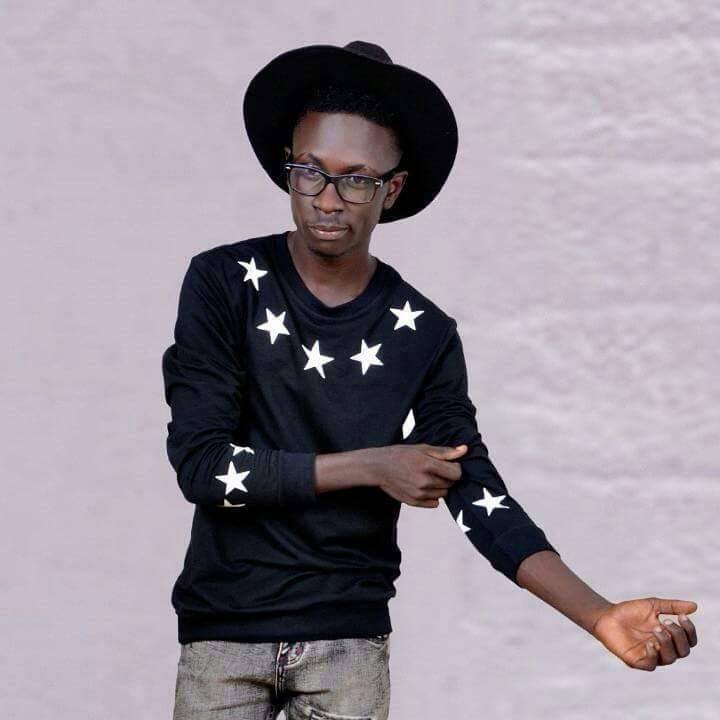 Qn: Like any other job, I expect some challenges. Do you have any?
Ans: There are a lot of judgmental people. They taste the sugar by a mere look at its color. Disbelief, many despise and under look me because of my age, skin color and appearance. DMs can also be full from slayers?? you don't get time to rest. You have to answer everyone. Less pay from events organizers, they call it bro- ish so they end up paying less and stuff. Time clash. You're booked in various places at same time, you must look good to people so you have a lot to do upon your public appearance. Te challenges are quite many. People now run away when they see me with the NBS mic and camera, they fear questions, even if am just passing by going my own way.
Qn: Any achievements from this trade?
Ans: Well, I have been nominated in various awards, won some, hosted huge events, tabled with men that matter, achieved some of my dreams, got endorsement from brands. A lot has happened that I prefer not to be published as it involves other parties. The money and savings grow each day, fixed assets added for my family and I so yeah. Not bad.
Qn: There is a trivia in your show where you ask complicated questions and I can't let you go without you tasting some of your 'salt'. What is the opposite of sorry?
Ans: If I tell you the answer, send me mobile money. (laughs) i honestly don't know the opposite of sorry, oba unsorry? "I'm not sorry." I wont lie but i don't know.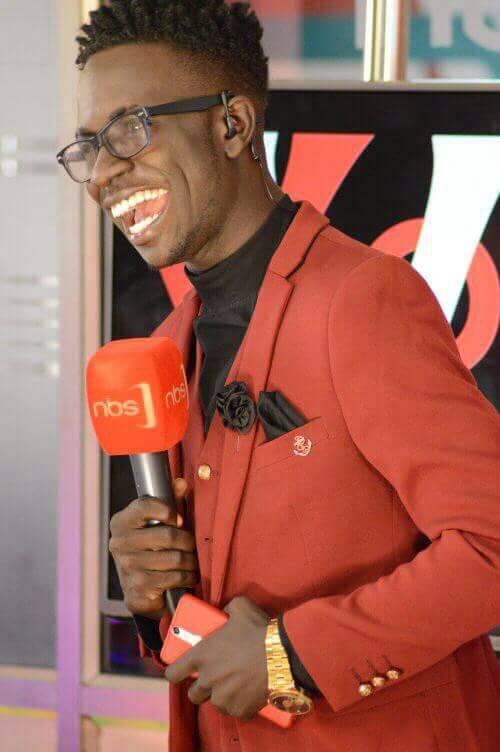 Qn: Hahaha. Any advice for young people who look up to you?
Ans: Focus. The hustle is real. Ask those who went through it, Ask your role models in case you meet them anywhere. Research, work harder, make YouTube your friend, rehearse, look into the mirror, talk to yourself, ask friends to see how you are doing, present for them, go get it. Don't let negative minds demotivate you, go harder, you can. Don't mind about your looks, work on improving them and don't forget to pray to God, ask Him to bless you.
Qn: Any shout outs before you sign out?
Ans: Ohh shout outs to my stylists Allan and Bruno from All wear fashion store. May God bless the people that have been behind me through thick and sin (not thin), my mother, producers and the expanding family.
I have always looked at comperes like Ebuka, Ehiz, and got motivation from our home mentors; Marcel, Bagaaya, Tuff B, Focus, you might probably not see some of them or know some because they are behind the scenes. I want to thank Campus bee also for reaching out to me. Ollo Xperience is coming this 2nd term to all schools and campuses. Bless up.