On 21st January, Rebecca Ainembabazi beat 9 other contestants to be crowned the Face Of MUK 2016-2017. In its 2nd edition, the contest themed on "Breast Cancer Awareness".  Becky as her friends nicknamed her,  is a 2nd year student of Ethics and Human Rights and a head to toe model in the making. Our reporter caught up with her in an exclusive interview;-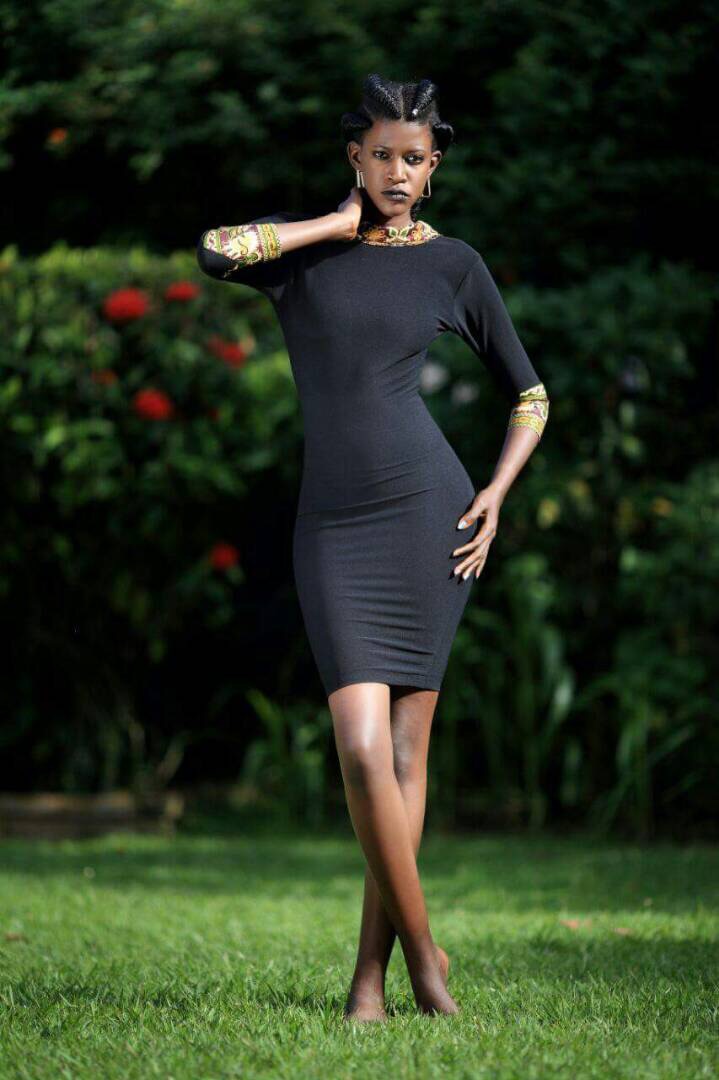 Who is Becky?
Iam an outgoing person who loves making friends. I admit I love make up (giggles) and I am passionate about my modeling career.
When did modeling become your thing?
I loved it ever since I was young  though I used to think I wasn't good but the compliments people  used to give me pushed me into giving it a try. Whenever I walked on school streets, girls would scream model model… I started modeling in F.2 when I became the pioneer Miss Bweras at 15 years back then. I later joined Crystal models in F.6 vac.
If given a chance, what's that one thing you'd ask God to change about you?
(giggles silently)…..hahaha huh none, I think I love everything about myself.
Hmm okay: how tall are you and haven't you been mimicked for your height?
I am 6ft tall. I used to be the tallest at Nalya SS and Bweranyangi standing behind assembly lines watching my short friends in the front lines have fun as I kept quiet, it would make me feel bad. But now I like it, at campus most girls complement me saying they want to have my height when they grow up. Wonder how that'll be hahahahaha.
So tell me; did you foresee this pageant falling into your hands?
Like everybody else, I felt so surprised considering the tight competition I had from someone else who was assured she'd win. I knew she was going to win and was just doing what I can until I was announced the winner.
Basing on the theme (Brest Cancer Awareness), what projects have you laid your hands onto so far?
I went to the cancer institute and realized that most patients lack basic needs like soap, beddings, food etc. I am planning on a project #LendingAHand where I'll solicit for help on behalf of these patients. My Dad's a research fellow and will be in charge of the bureaucracies like proposals involved.
Talking of your parents, what's their perception about your modeling career?
During vacation, they were unsupportive but I continued with it assuring them I'd make a difference. I proved to them that I can model without exposing my thighs or boobs which was their fear. My Dad bought me run way heels as the 1st supportive gesture and when I won the Face Of MUK, he told me he sniffed a future in this career of mine.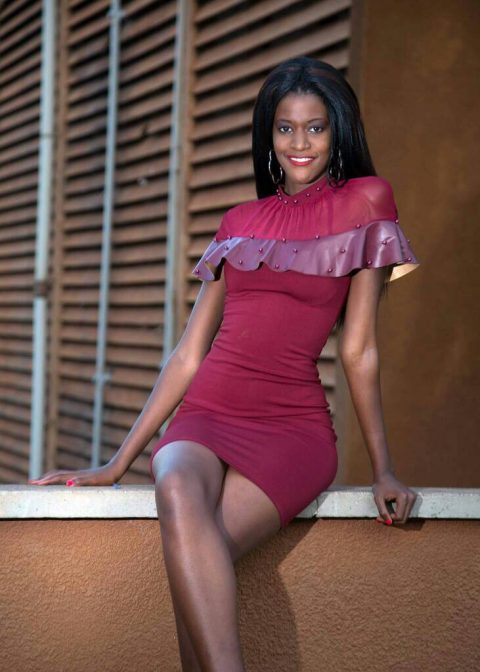 What are those highs and lows that have made a land mark on your career?
Competition is the 1st. Sometimes you get to a place and ask yourself why did I even come here (shakes head with a satirical smile). Keeping up is also a hustle as a lot of money has to be invested in photo shoots and time for run ways seems not to blend in well with schedules since most runways are at night. Nevertheless my manager from Crystal models and my family have been supportive.
Do you have any plans of professionalizing this career or?
I don't want to drop it at any one moment. I want to work with the UN and be a human rights practitioner as a model on the side bar.
Have you ever fallen off a run way. I mean what's the most embarrassing thing that has even happened to you.
Yeah I almost fell but that's not the most embarrassing thing hiihii. It was on a date, when I was told something I could digest. As I tried to calm down, I hit the table and the fork flew off to the ground. Bending to pick it up, the guy told me it's not my job but that of the waitresses ohh my I felt like a deflated balloon.
A date! Does that translate into a relationship? Who could that lucky hunk be?
Yeah I have been in a relationship for quite some time now though cant disclose his name (winks an eye).
You know campus relationships are gullible to breaking up: Please share with us that relationship tip that has glued you onto him for this long while.
He is not at campus and way ahead of me. The secret is ee understand each other deeply something I can't find with anyone else.
Does he sense any future in your modeling career? 
He absolutely does but not in Uganda though.
Would you take a nude photo shoot like the kind that made rounds on social media a weeks back?
I was very disappointed in MR Ideal Uganda as a former friend. Its already hard for me to do lingerie in Uganda so I can't do a nude photo shoot. I do full garments; I've done wedding dresses before.
Do you have stalkers? If so, How do you handle them?
A lot (in aloud voice) that's why I am rarely on social media. I just act nice on some but the others never get my replies- that's my polite way of signaling "NO THIS WONT WORK OUT"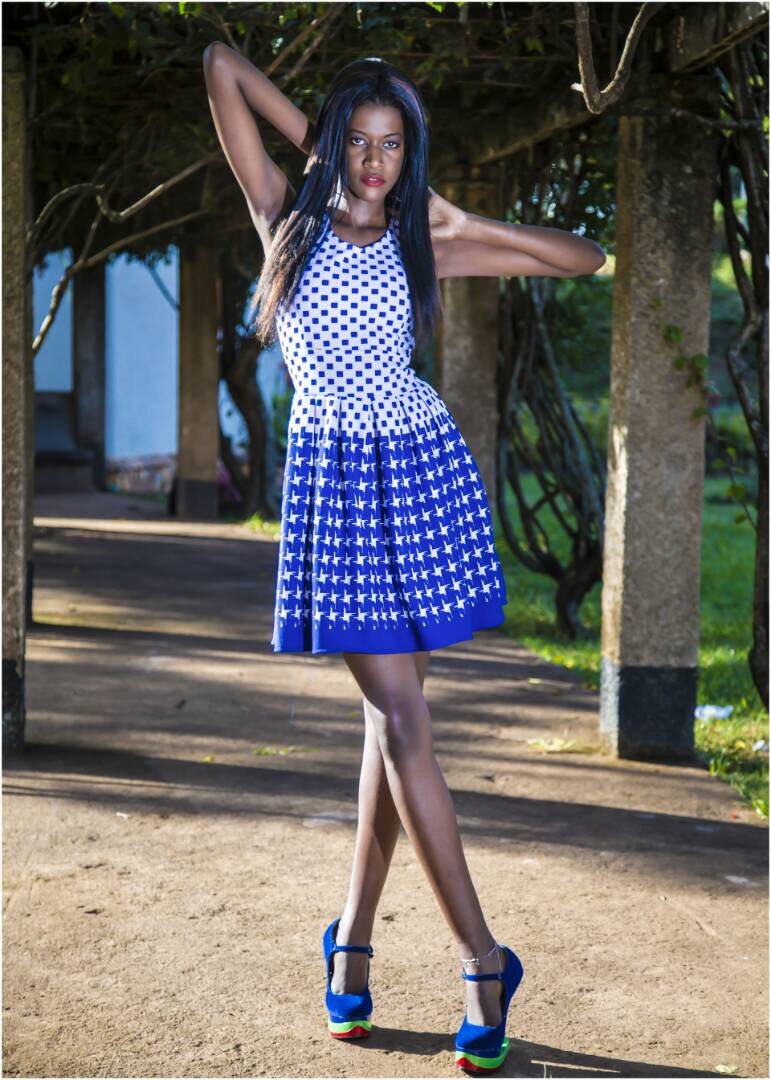 Your peace out to girls who draw their inspiration from you.
A lot has been said about modeling but whoever wants to join modeling has to look at what they want to get out of it rather than what they are going for. Maybe your role model is Swimsuit/lingerie modeling  but if it's going to affect your family and self esteem in Uganda then leave it for the sake of dignity. Always Set your goals 1st.
For more photos and engagement, catch her on facebook @Rebecca Aftimbabazi