NBS TV is set to launch a campus show dubbed 'The Campus' that will be aired on Thursday and Friday at 8.30pm. The show is produced by Buddies and is to premiere on Thursday this week. The Campus is a series created by Billy Ashaba and directed by Phillip Luswata.
The series that will rival NTV's Hostel is centered on Andrew (Steven Katusiime) who lived a single life but after joining campus meets friends with different characters whose life is a series of fun twists and turns, full of drama and reality, The Campus will leave university students astonished and looking forward for more.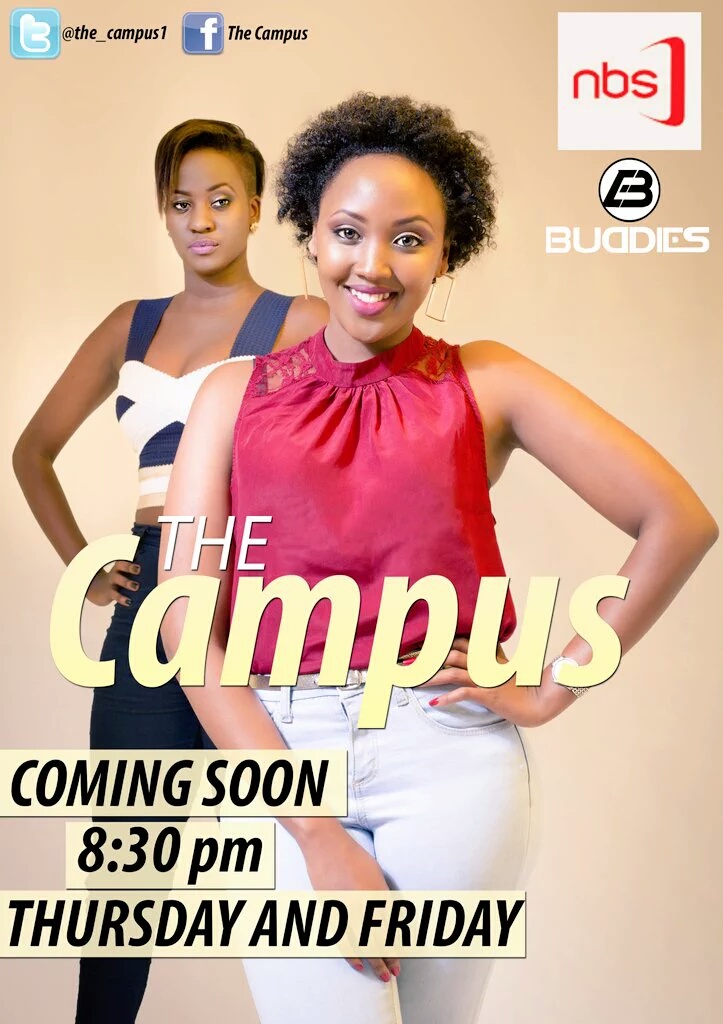 In partnership with Makerere University's Faculty of Music, Dance and Drama, Buddies Production was able to bring together a number of new beautifully talented faces in the series that stars; Elvis Mutebi Andrew, Katusiime Steven, Gloria Adrian, Uwi Mbabazi, Muhawenimana Sarafina, Dolliyantha Phiona, Marie Corrazon, Kalemba Timothy, Kyomugisha Harmony Mwezi and Philip Luswata.