Freshers have reported to Campus and funny stories have already started flying in. Campus Bee has received exclusive information that one fresher at Makerere University, name with held, carried her phone in its box to the orientation ceremony at the Freedom Square.
Our sources at the function intimate that the fresher, who resides at Chedz Hostel in Kikumi Kikumi carried her phone within its wrapper as a preventive measure against sunshine and/or rain at the orientation ceremony.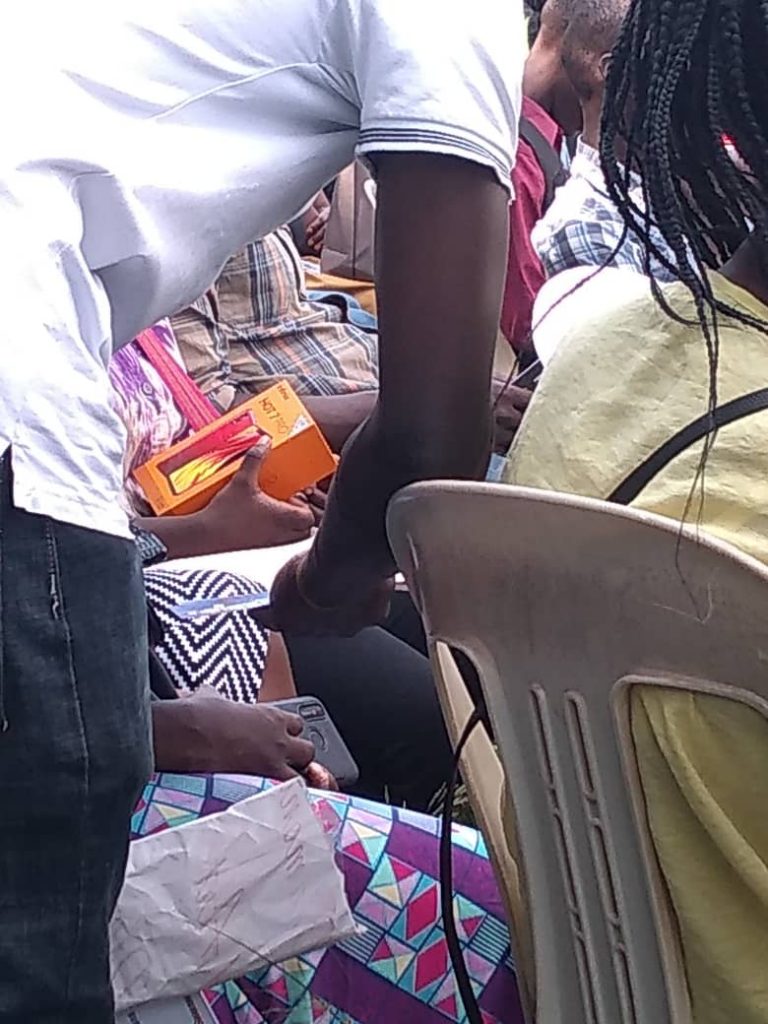 "My phone is new and I don't want it to age quickly, that is why I am protecting it from sunshine and rain using its cover" the girl told our snoops at the Freedom Square.
"This is my first smart phone and my parents specifically bought it for me to be able to read well and excel since at Campus we are allowed to use our phones" she added.
Campus Bee has also learnt that the girl has been a student in the remote district of Kazo SS that is now located in Kazo District, formerly Kiruhura that is renown for housing cattle herders in the cattle corridor of Ankole.