Makerere University Business School Registrar Ms. Eldred Kyomuhangi-Manyindo has released a revised calendar for 2022/2023 academic year.
According to the communication, the orientation week for first years will take place from October 08, 2022 to October 14, 2022 contrary to the dates earlier communicated.
And teaching for these freshmen and fresh women proceed on October 17.
"Reference is made to the letter dated September 21,2022 communicating the commencement of academic year 2022. In the letter it was erroneously indicated that the orientation week for first years would take place from September 27, 2022 to October 02, 2022," she stated in the latest letter.
The School Registrar however said that semester one for continuing students will kick start on October 01, 2022 and their lectures on October 03, 2022.
The new drawn academic calendar indicates that the Graduation Ceremony for Diploma Students will be held on November 25, 2022.
The Graduation week for degree holders will start on Feb 06, 2023 up to Feb 10, 2023.
In other highlights, semester two 2022/2023 will commence on Saturday, Feb 11, 2022 to Sunday, June 11, 2023.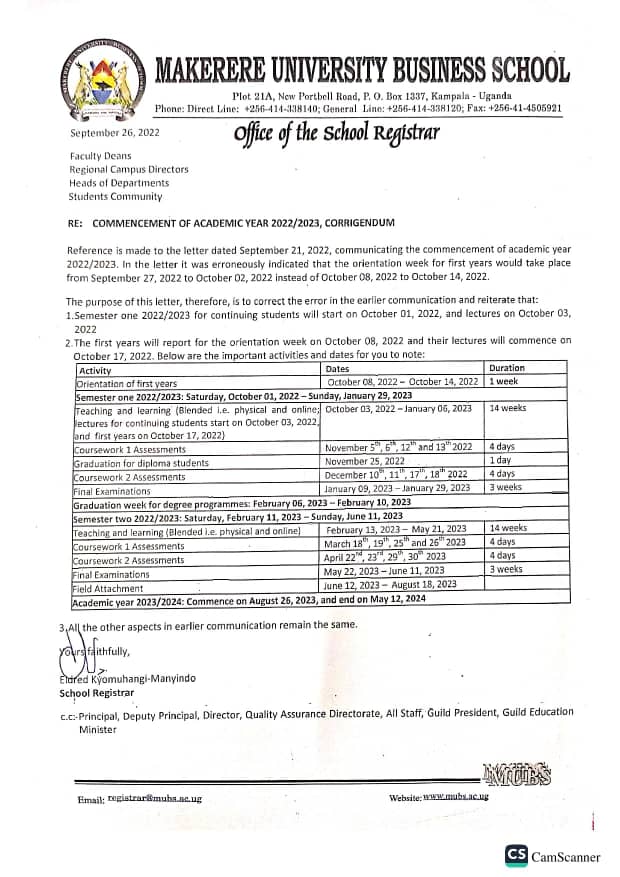 Comments