Malcom X once said that ''Education is the passport to the future, for tomorrow belongs to those who prepare for it today.'' This quote aligns well with journey of one gentleman and lady who were among the thousands of students to graduate from Mbarara University of Science and Technology (MUST) on its 28th Graduation ceremony.
Dr. Deborah Natumanya and Dr. Rapheal Wangalwa were the youngest to be conferred with Doctor of Philosophy degrees (PhDs) by the University Chancellor in computing and Biology respectively.
Dr. Natumanya is to make 30 years in September while Dr. Wangalwa will be 31 years in the same month this year.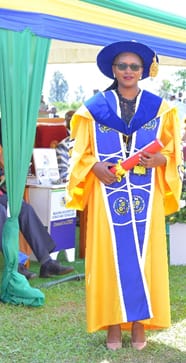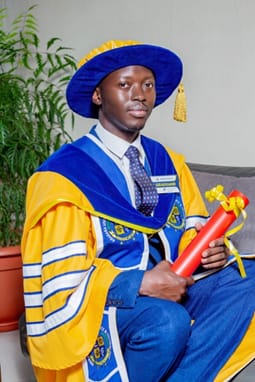 Dr. Natumanya's research focused on electronic examinations framework with free handwriting whereas Dr. Wangalwa's looked at Ecology, Phytochemical composition, and Bioactivity of Citropsis articulata, a threatened Medicinal Plant: Implications for ex-situ conservation in Uganda.
Below is the pair's full profile;
Dr. Deborah Natumanya, daughter to Mr. and Mrs. John Kweyamba of KiswahilI Mbarara city was born on 25th September 1992 in Bushenyi District. She attained her Primary education from Mbarara Municipal Primary School.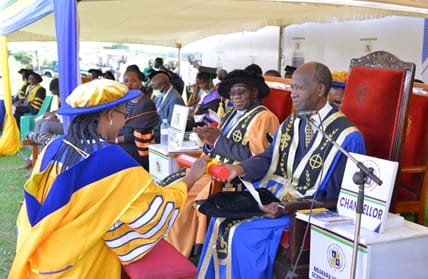 Deborah went to Mayhill high school for Mbarara, O' level later joined Bwenyanyi Girls' Secondary School in Bushenyi for her A 'level. She enrolled to Mbarara University of science and Technology for her Bachelor's degree in Information Technology, Graduated in January 2015. In January 2017 She graduated with a Master's of Science in information systems. Dr. Natumanya was awarded a PhD in Computing and she is currently working in the Faculty of Computing and Informatics as a lecturer.
Dr. Raphael Wangalwa was born on 21st September 1991. He went to Nabuyonga Primary School. Later joined Mbale S.S for O level and Merryland High School for A Level. In 2010 Raphael Joined MUST to pursue a Bachelor of Science in Education.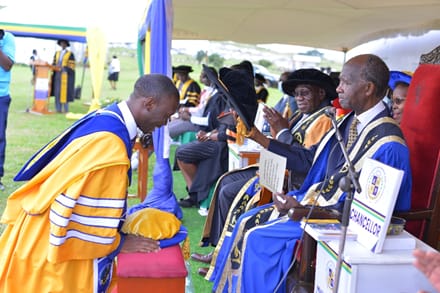 In 2017, he was awarded a Master's of Science degree in Biology. He is currently serving as a teaching assistant in the Department of Biology, Faculty of Science at MUST. He was recently awarded a PhD in Biology on May 28, 2022.
Congratulations to all!
Comments