Uganda Christian University has distanced itself from having accepted the use of branded gowns on during the forthcoming graduation ceremony.
The Communication comes after some students are believed to have been convinced that the university was only going to allow entrance to graduands who have branded gowns.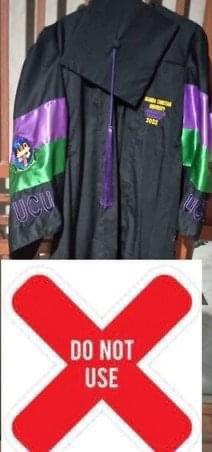 The gowns which have been appearing in different designs had a price tag of 70k.
According to a memo released through the Communication and Public Relations Department, the university has not approved the use of branded graduation gowns and noted that anyone who shows up in any form of branded graduation gown will be denied access to the venue of the graduation ceremony.
The university noted that the gowns whose pictures have been circulating on social media have been made illegally and are violating the university's branding guidelines.
The university will be holding its first graduation this year on 28th July and graduands have been advised to only purchase gowns from the authorized service providers and these are selling the plain gowns within the university premises close to the Bishop Tucker gate commonly known as the small gate.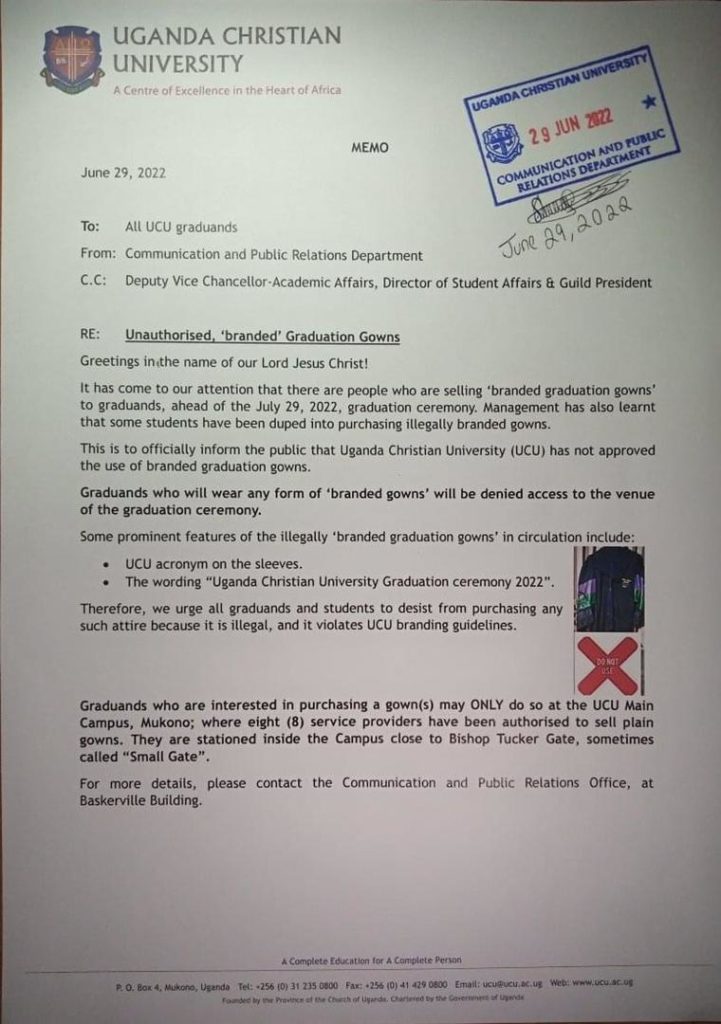 It should be noted that before these branded graduation gowns came into the picture, students were constantly demanding the University for Branded Gowns.
At the moment, UCU seems to be the only notable university still relying on the normal graduation gowns.
According to some of the students, the university is trying to resist change as they remain uncertain about the accountability of their graduation fee as others think the branded gowns that shared had a fake design for a university like UCU.
Comments