Uganda Christian University (UCU) Deputy Vice Chancellor in charge of academics has revealed to the students' fraternity about the 2022 Graduation dates.
"Kindly take note that there will be two graduation ceremonies for the year 2022. The first graduation will be on 29th July 2022. The second graduation ceremony will be on 28th October 2022," a memo partly reads.
Furthermore, prospective graduands have been reminded that the main campus will host all the ceremonies on behalf of all other affiliated institutions.
All finalists are hence encouraged to clear on time (before June 24) to avoid disruptions.
"Graduation for all campuses will be held at Main Campus and attendance will be physical. Please note that the deadline for clearance will be on Friday June 24, 2022 and it will begin on Monday May 30, 2022," the memo reads further.
Kindly find more details below: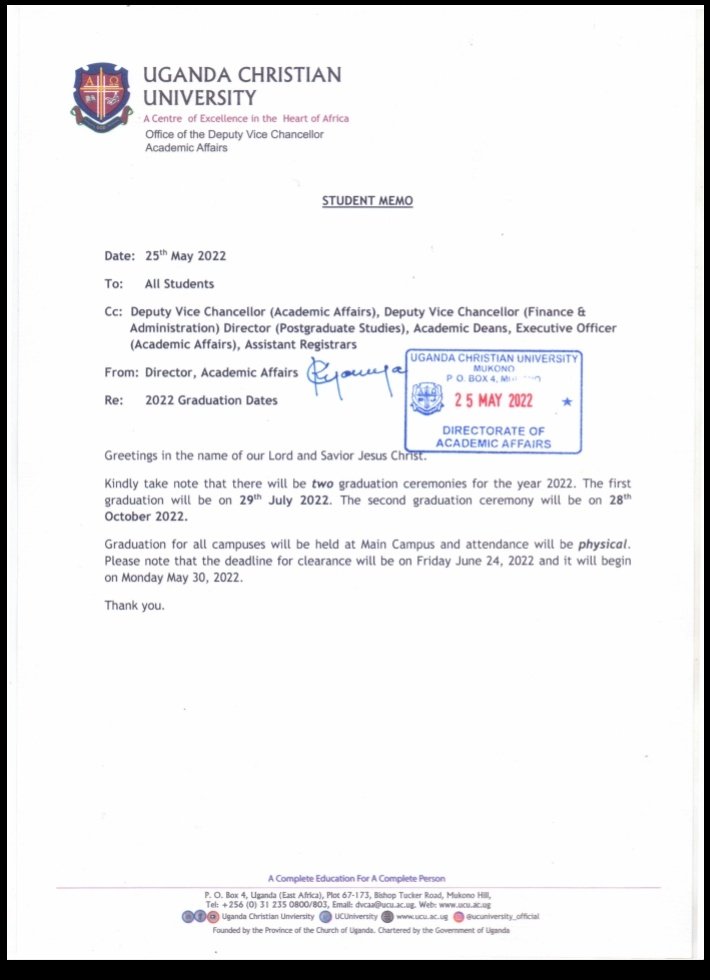 Comments