The Higher Education, Science and Technology (HEST) internship program is on going and continues to offer opportunities to fresh graduates and prospective graduates from Makerere, MUBS and Kyambogo.
HEST project is part of a study by Makerere University's Impact Evaluation Evidence to guide policy Decisions (IEED) project that intends to improve employability of graduates.
The program aims at polishing graduates' skills by placing them into selected partner industries for skills gain, facilitating the process and supervising placed interns. Graduates will be placed in their areas of study accordingly.
The phased recruitment and placement started 1st December 2022 and will conclude in February 2023.
 Recent university graduates and those awaiting graduation from Makerere University (Mak), Makerere University Business School (MUBS) and Kyambogo University (KYU) who have undertaken the following courses https://bit.ly/University_Courses_for_the_HEST_Study should apply.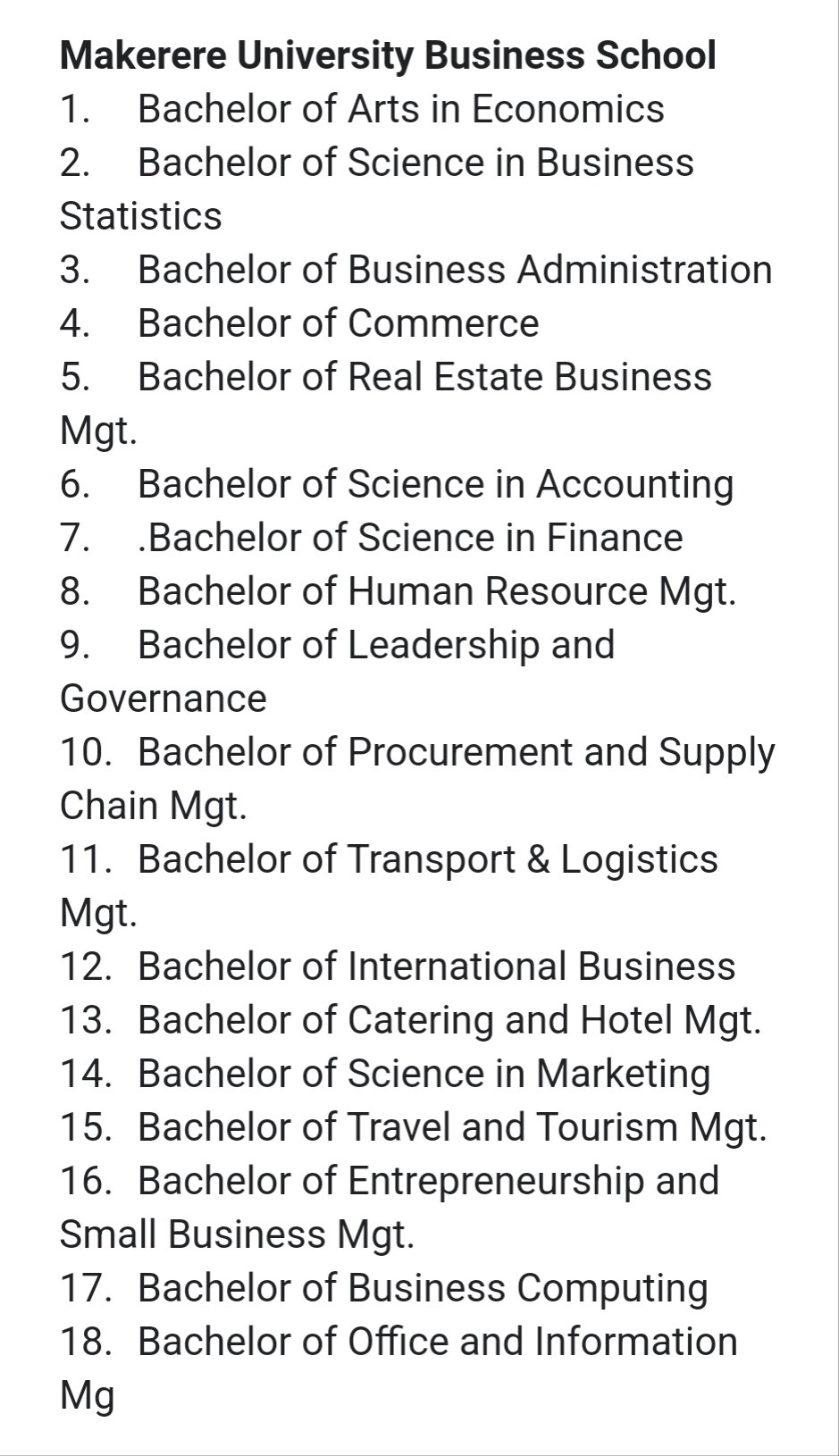 Applicants should not be employed anywhere and should have gone through the traditional internship placement required by their respective universities.
Interested university graduates shall submit an online application and contact the designated university contact or focal persons.
Successful applicants will be required to complete the three (3) months internship program uninterrupted to fully benefit from the program. Apply here https://bit.ly/HEST2022
More details on the banner below;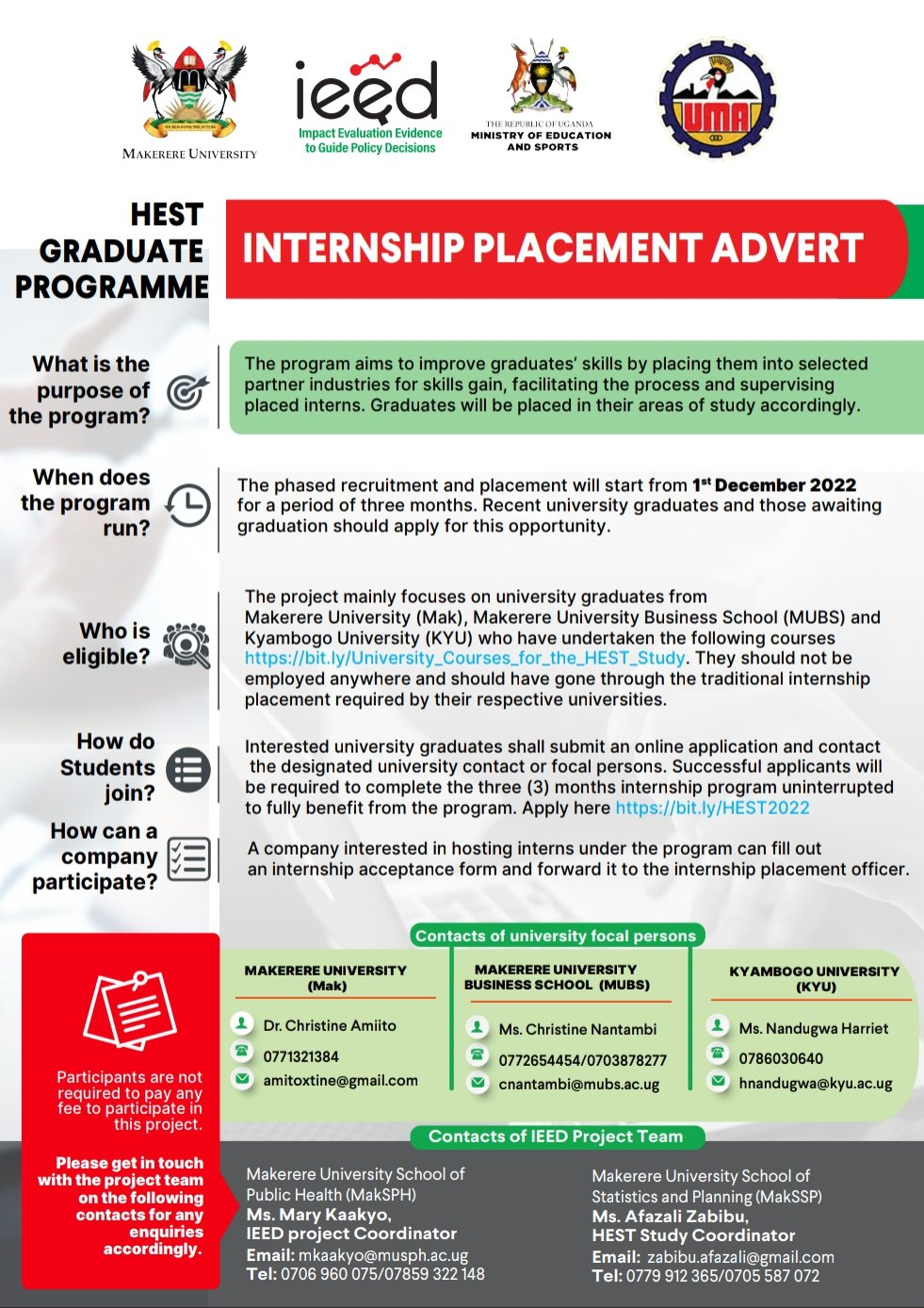 Comments