Airtel Uganda is giving out internship placements to university students. Save yourself the hustle of having to drop your application form and apply online.
Currently the departments and careers include but are not limited to
Customer Service
Administration
Human Resources
Marketing
Networks
IT
Legal&Regulatory
Finance
Mobile Money
Enterprise
Sales&Distribution
Supply Chain Management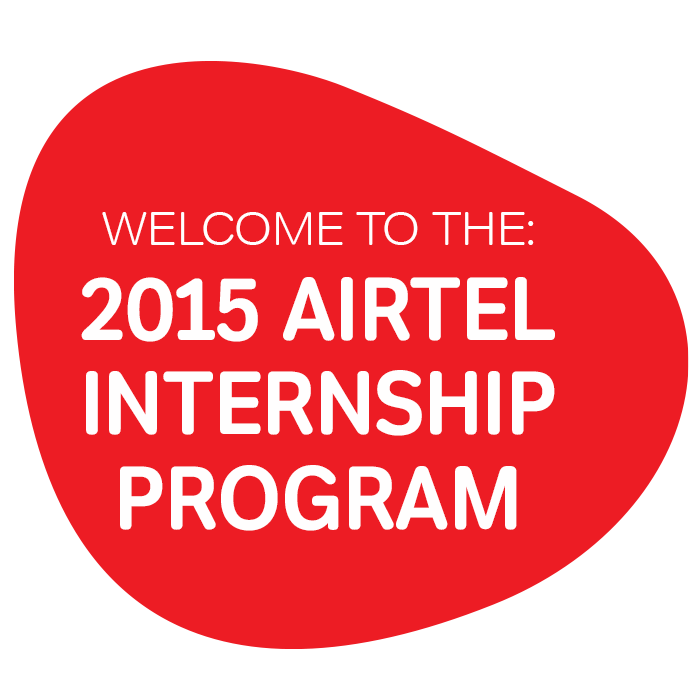 ---
HOW TO APPLY
Visit the Airtel Uganda Website
Click on Careers Tab
Go to the Internship Tab section
Fill in Your Information
Answer the 20 Questions in 10 minutes
Submit your answers
Terms & Conditions
Internship places are available for the period of 1st June – 31st August 2015 in several departments depending on the course being pursued.
Only students who are recommended to undertake internship by their university should apply i.e. students should possess a letter of recommendation from their university.
Participants must have a LinkedIn account and follow Airtel Uganda on LinkedIn to qualify.
All applications for internship should be submitted online through the Airtel Uganda official website page.
All those who had delivered their applications to Airtel Uganda are advised to re-apply online.
Participants will be expected to answer the 20 Questions in 8 minutes and after 8 minutes the system will time out and submit the answered questions by then.
Applications should be submitted not later than 15th May 2015 at midnight. The Internship Application tap will thereafter be disabled from the Airtel website page.
Successful applicants' may be subjected to a secondary interview afterwards the names will be published on the website and social platforms on 22nd May 2015 and SMS sent to them.
Have internship placements? send us an email on editorial@campusbee.ug and we'll advertise at no cost.