Nile Breweries Ltd (NBL) has called for applications from various university students who wish to do their field placement (internship) with beer brand.
"We are re-opening our internship program to all the eligible candidates. Here's your chance to work with a world class company, giving you exposure to state of the art systems and equipment. Apply now!" NBL shared on its social media accounts.
The internship applications are for April 2022 Intake and students in the disciplines of Supply, Logistics, People (HR), Finance, Solutions (IT), Procurement, Legal & Corporate Affairs Sales have been encouraged to apply.
Applicants are advised to take note of March 6 2022 as the deadline.
REQUIREMENTS
Recommendation letter from your university
Academic documents for previous semesters
Covid Vaccination card
Send your application to:
internjinja@ug.ab-inbev.com
internkampala@ug.ab-inbev.com
internmbarara@ug.ab-inbev.com
Specify NBL site & Department of interest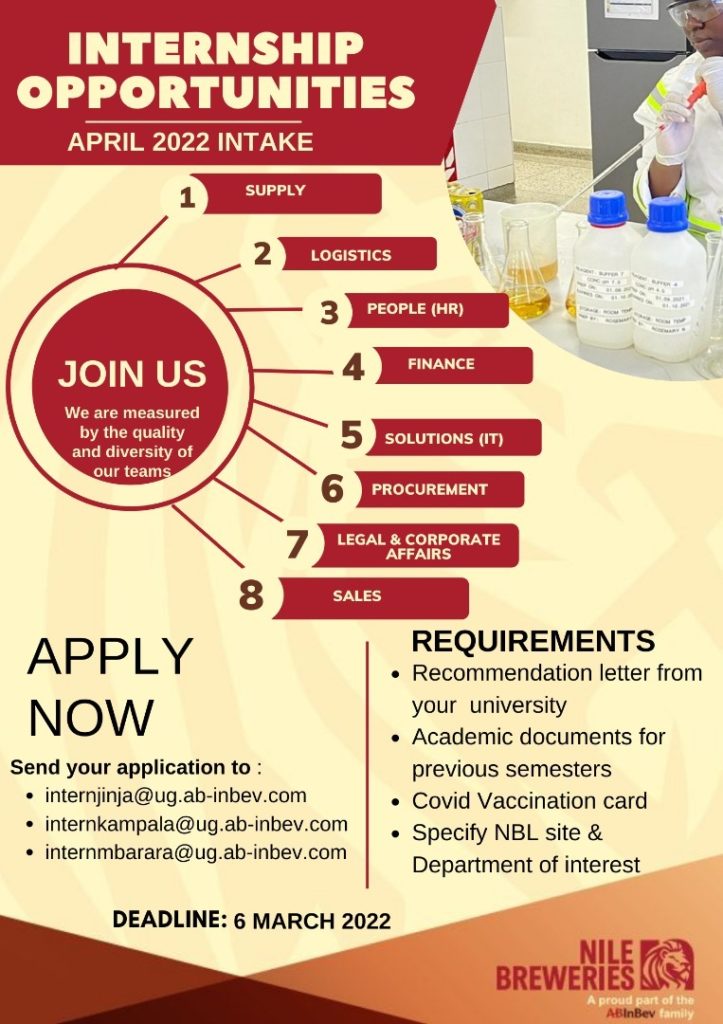 Comments