The hostel fees for next semester at Akamwesi Hostel, Nakawa have scared many residents, most of whom are contemplating to vacate the hostel after the end of this current semester (including the writer). All room charges have been increased by Shs100,000/- with the hostel administration citing the post-election inflation.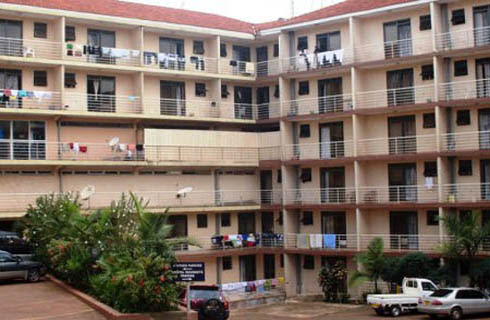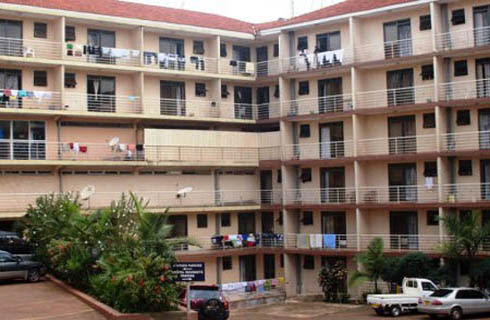 A small double that is at shs900,000 has been increased to shs1m, a big double that is currently at shs980,000 will go for shs.1.1m. Triples that currently cost shs750,000 have also been increased to shs850,000 per bed. Singles were also increased whereby big singles and small singles that cost  shs1.3 and shs1.2 respectively will go for shs1.4 and shs1.3 respectively.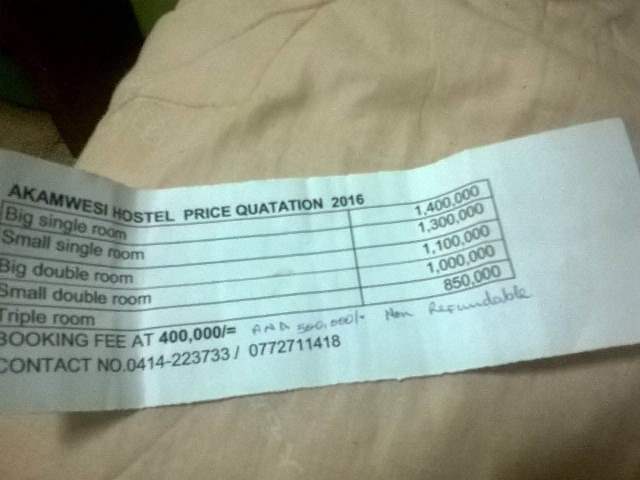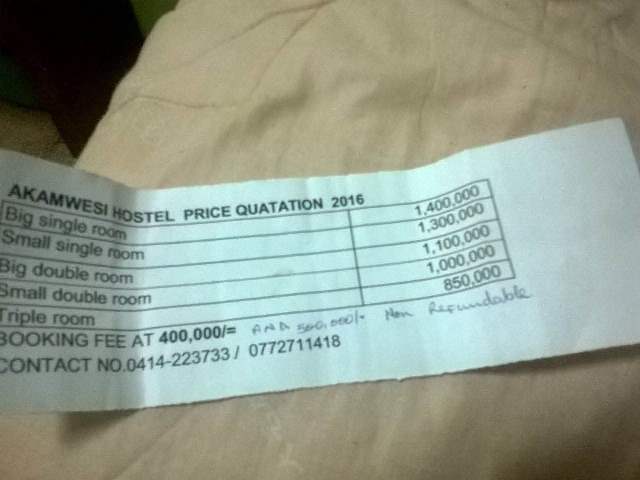 Many students have been heard complaining with some threatening to report the matter to the University Guild office and administration to resolve what some called "extortion" from the hostel administration.
We shall keep you posted.
Comments