The people power guild candidates are set not to have their photos on the ballot papers on the Election Day after failing to adhere to the Dean of students and Vice Chancellor's directive of presenting photos without emblems.
According to Mbaziira John, the People Power flag bearer, himself and all the people power candidates who included GRCs and hall representatives as well as other candidates on different posts, refused to present photos without people power badges because they were not satisfied with the reasons the top administration gave.
"A University is regarded as a hub of intellectuals who should take a top lead in national politics, in most cases even political parties emanate from Universities. Even Museveni himself and his friends started the NRA while at Makerere University which is now a political party." Said Mbaziira yesterday while addressing students at one of the hostels in the night.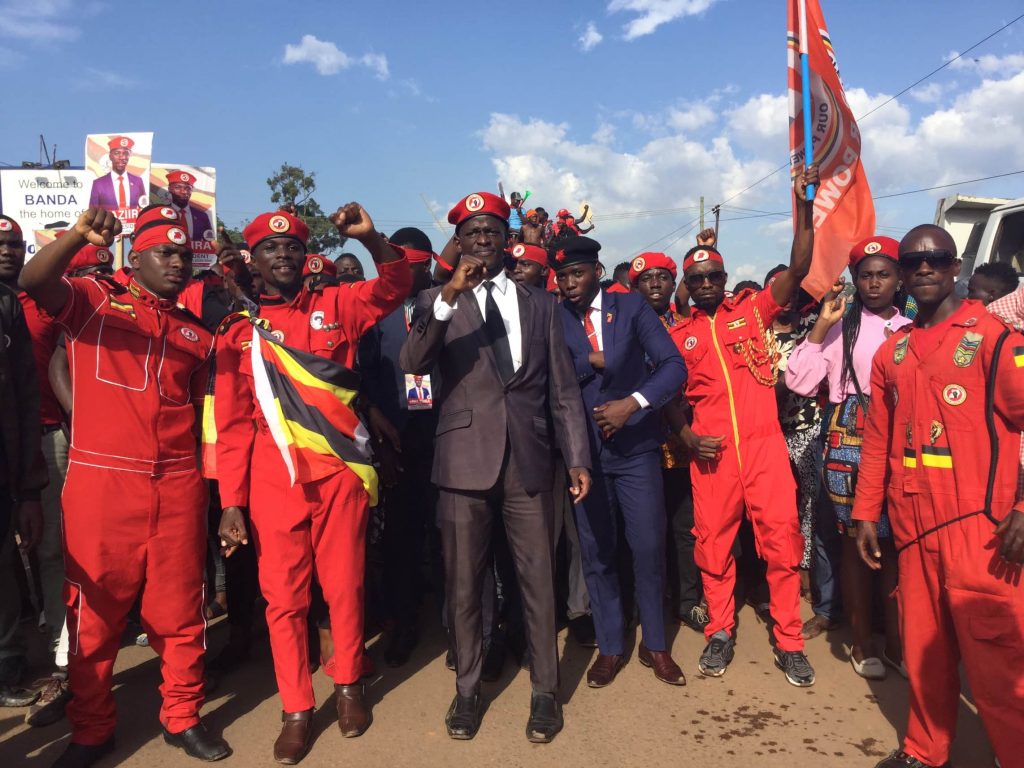 "We are not going to present any other photo without our badge. Let them leave there blank spaces."
This comes after the dean of students first postponement the elections to 17th March after declaring that no candidate was allowed to appear on the ballot papers with any party symbol or emblem to which the people power candidates claimed that was targeted at them.
The Vice Chancellor intervened and further postponed the elections to Thursday 19th March after the people power candidates failed to present new photos without the banned people power badges.
According to Enos, one of the members on the electoral commission of Kyambogo University, the electoral commission is not happy with the involvement of the top administration in their work.
"The electoral commission has not been allowed to perform its duties since day one. The top administration has caused all this chaos by involving themselves in our work. According to the Constitution, elections are supposed to have happened within the first sixty days of the semester but look where we are."