Muhammad Abubakari, a second-year student pursuing Bachelors of Social Science(BSS) is the IUIU guild president.
In an election on Saturday 18th  presided over by the institution's first female Electoral Commission chairperson  Akampereza Phiona, he emerged winner after garnering  890 votes (462males and 428 females), a percentage of 47.1 while the first runner-up Abdul Haadi Iwumbe, a social science student  scored 652 votes(335 males and 317 females) amounting to 34.5%.  The other candidate, Walakira Yusuf Muhammad got 342 of the total votes representing 18%.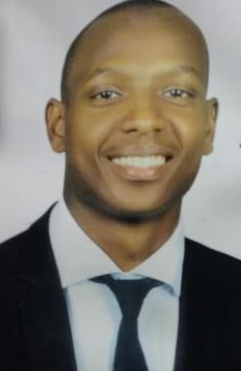 Initially, five candidates had been nominated but two were screened off by the Shura Council panel, an equivalent of the Disciplinary Committee with vetting power.
A total of 1884 voters participated in the election this year, that is 44.1% of the registered voters, up from 37% last year. Abubakari replaces Shahali Mugamba billed the shortest student and de facto record holder for most publicized guild elect. Attempts to get a comment from Abu (his cheer name) weren't yielding since calls went unanswered.
Mohamed Abdullahi, a first-year student doing Bachelors of Social Science describes Abu as a leader not a politician.
The Vice Lady elections, held on the same day saw Nakalanzi Shirat also from Faculty of Education meanly defeat her counterpart Chebukwa Shukuru with six votes. The former scooped 432 votes(22.9%)against 426(22.6%)  of the latter. This category was exclusive to the ladies.
There was a shortened jubilation after security officials whisked away the victors in a bid to reduce what they termed celebration consequences. Last year the guild elect collapsed in the course of celebrations whereas in the academic year 2015/16, there was an unprecedented 'Kadodi' session in the Islamic contrary to Islamic principles, thus the reaction from the security team.