The ministry of education and sports has been urged to develop a Local-centered Syllabus for learning institutions as opposed to the foreign driven syllabus.
The dean Makerere University school of gender and women studies Assoc. Prof Sarah Ssali says the current syllabus is made up of largely foreign content and government should consider prioritizing local content.
Assoc. Prof Ssali says mainly foreign literature is taught in schools and govt has abandoned locally made products such as fertilizers for foreign alternatives.

She says people need to think about their space first, though the subjects that would spearheaded this have been decampaigned.
"Unfortunately the subjects that are supposed to push people into thinking about their space are the subjects we have hammered out of this country," she said.
Assoc. Prof Sarah Ssali made the remarks while discussing the theme 're-imagining Africa's high education on the global scale' at the 5th Kampala Geopolitics Conference.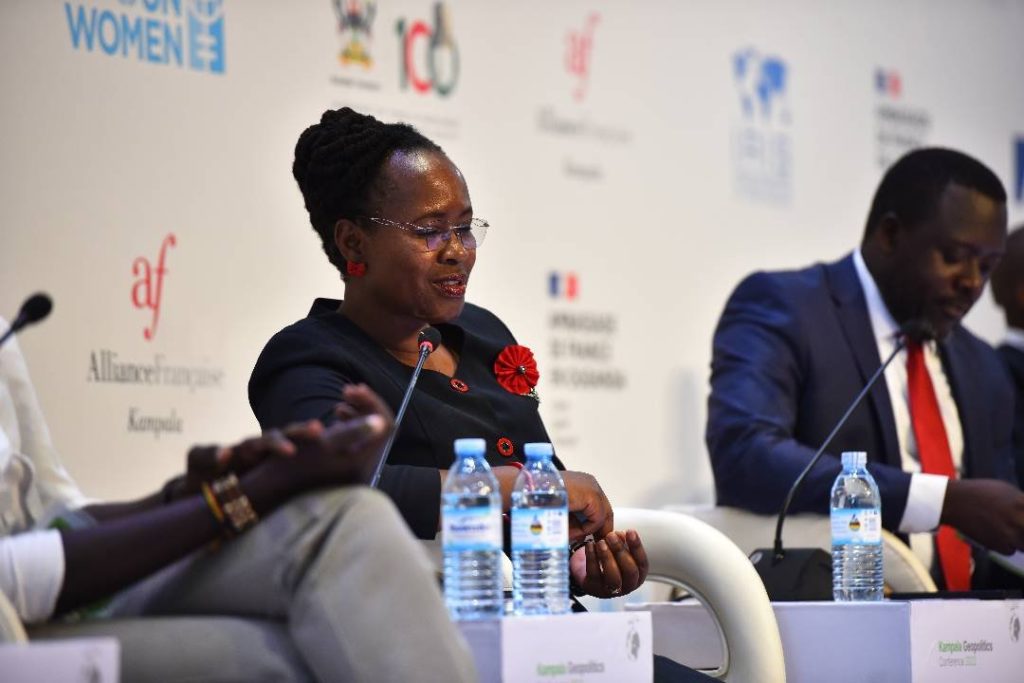 Solomon King, founder Fundi Bots, also emphasized the need to adopt learning material that is from a local context.
"One of the ways we can achieve proper learning is by building understanding from a local context," he said.
The 5th edition of the Kampala Geopolitics Conference was held at Makerere University from November 16th to 17th. The conference was organized by KAS Uganda.
Read: KAS Uganda Announces Dates For 5th Edition Of Kampala Geopolitics Conference
Comments