Kyambogo University students' leadership is in a wobbler state after Guild President H.E Mbaziira John Snr reshuffled a few Cabinet Ministers.
Four ministers resigned yesterday from the guild cabinet pointing fingers at the Guild President for increasing frustration on them as well as shrinking their chances of exercising their conditional mandate.
The affected include;

However, Mbazira reshuffled the Ministers so as "to maximize capacity", a reason his subordinates replied with resignation letters.
"In order to maximize our capacity towards offering leadership in all aspects, I take this honour to announce the 17th guild cabinet reshuffles effective 14th October 2021. This is in line with article 8 clause 8 of the guild constitution," the Guild President partly noted.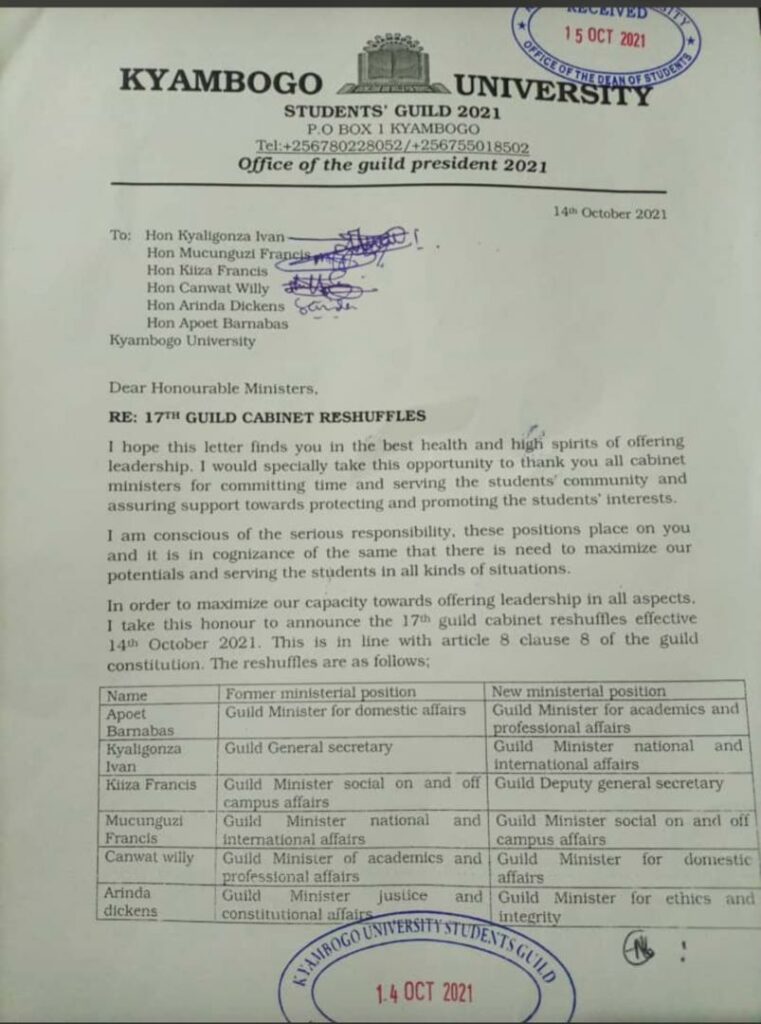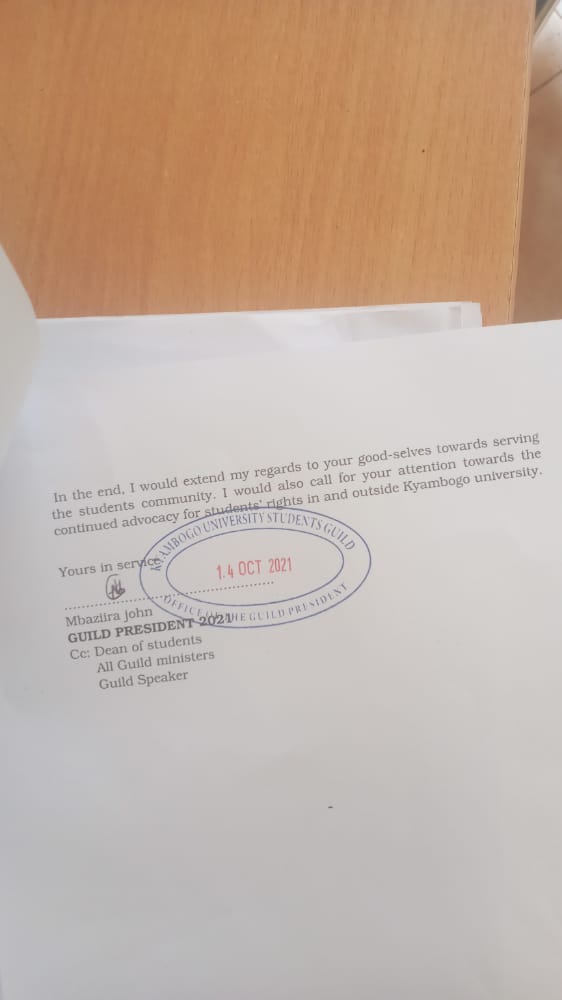 Following a series of failed negotiations between the Guild President and the affected parties, the Guild offices were flooded with resignation letters.
"The Guild President slapped us with reshuffles something that didn't look good as the president tried to reduce our powers from sounding cabinet positions to silent cabinet positions where we can not easily challenge him," one of the reshuffled Ministers talked to Campus Bee.
Another Minister stood in solidarity with the unhappy colleagues. Hon Ayebale Caroline wasn't reshuffled or dismissed but as well decided to resign from her position of Minister of Health to express dissatisfaction with the Guild President's decision.
Below are some of the resignation letters;
Comments