First year students at Makerere University's Nkrumah Hall have raised a complainant to administration and Senate, decrying "a tendency by continuing students of waking them up deep in the night to participate in culture activities."
The Makerere University administration has issued a strong warning to students in halls of resident to desist from waking freshers up in the night to participate in activities they may not be willing to take part in such as early morning jogging and the very controversial "naked mile".
Exclusive information that Campus Bee has received is that first year students at Nkrumah Hall were last week forcefully woken up towards midnight to take part in the hall's "Naked Mile" where students strip naked and jog around the campus and nearby towns of Wandegeya and Nankulabye.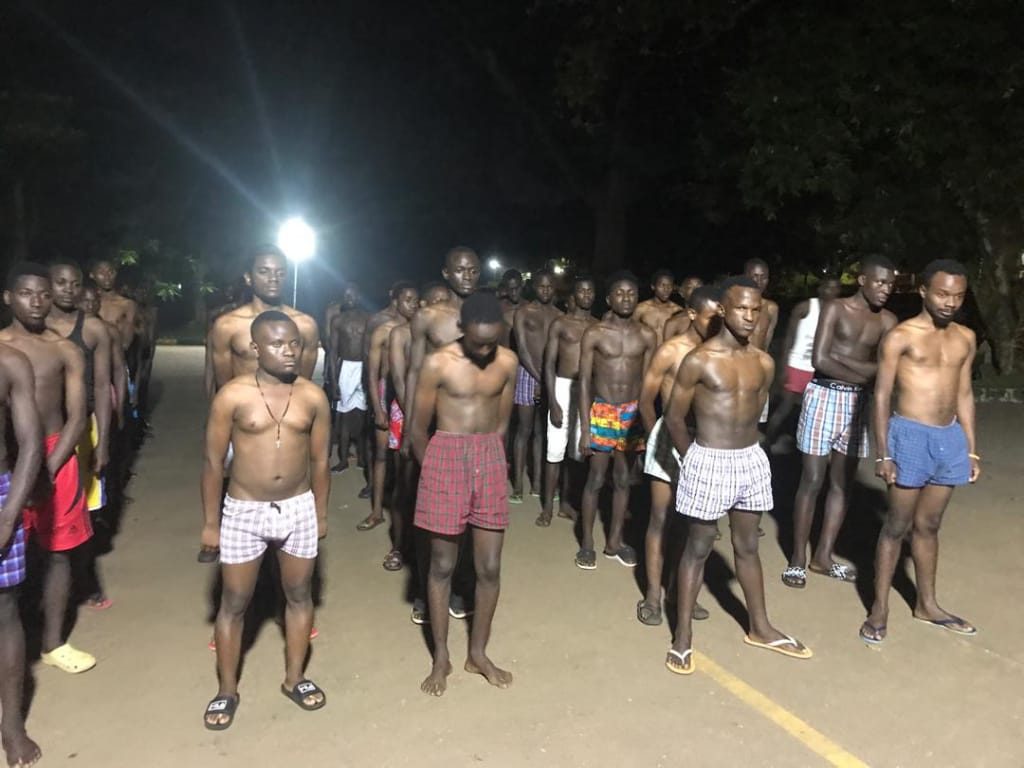 "We do this every year, we are Nkrumah Hall. The undisputed sex champions of Makerere University. It is our culture to initiate freshers in the naked mile. If we don't do it, the hall ancestors would not be happy with us and we would get bad luck" one continuing student, name withheld, told Campus Bee.
He added that when they don't respect culture, their candidates in university activities like the Guild Race perform very poorly because the natural blessing of ancestors doesn't befall them. However, in the eyes of the freshers, it was a horrific experience. One fresher in fact, drafted this message and sent it to Senate;
"Hello people, I thank God for life because last night we freshers who sleep in Nkrumah had a sleepless night. Some of the continuing students came at around 11:30 pm banging on the freshers' doors and telling us to open our doors and get out or else they would break them. For us in our room, we opened and as we got out some other freshers' doors had been broken already. The continuing students commanded us to remove our shirts, trousers and vests so we remained in boxers. Unfortunately even the lame (PWDs) were not spared. We were then pushed outside at the Nkrumah entrance and while there, they forced us to sit down surrounding that sculpture. So the guys started doing very obscene, immoral and all the other evil things you can think of. They sang Luganda songs about private parts and having sex and said we must learn the songs because they are "Songs of Wisdom". Friends just know it was so terrible because we were beaten and some of our property was stolen by these guys. But all in all I thank God that I am still alive."