Following her new title as Face of MUK 2017, Campus Bee has exclusively learned that two dudes were last Friday involved in a Mayweather Vs Pacquiao kinda fight to win over Keishura Aimy who happens to be the lucky Kikoni church girl that was crowned last Friday night at Freedom square.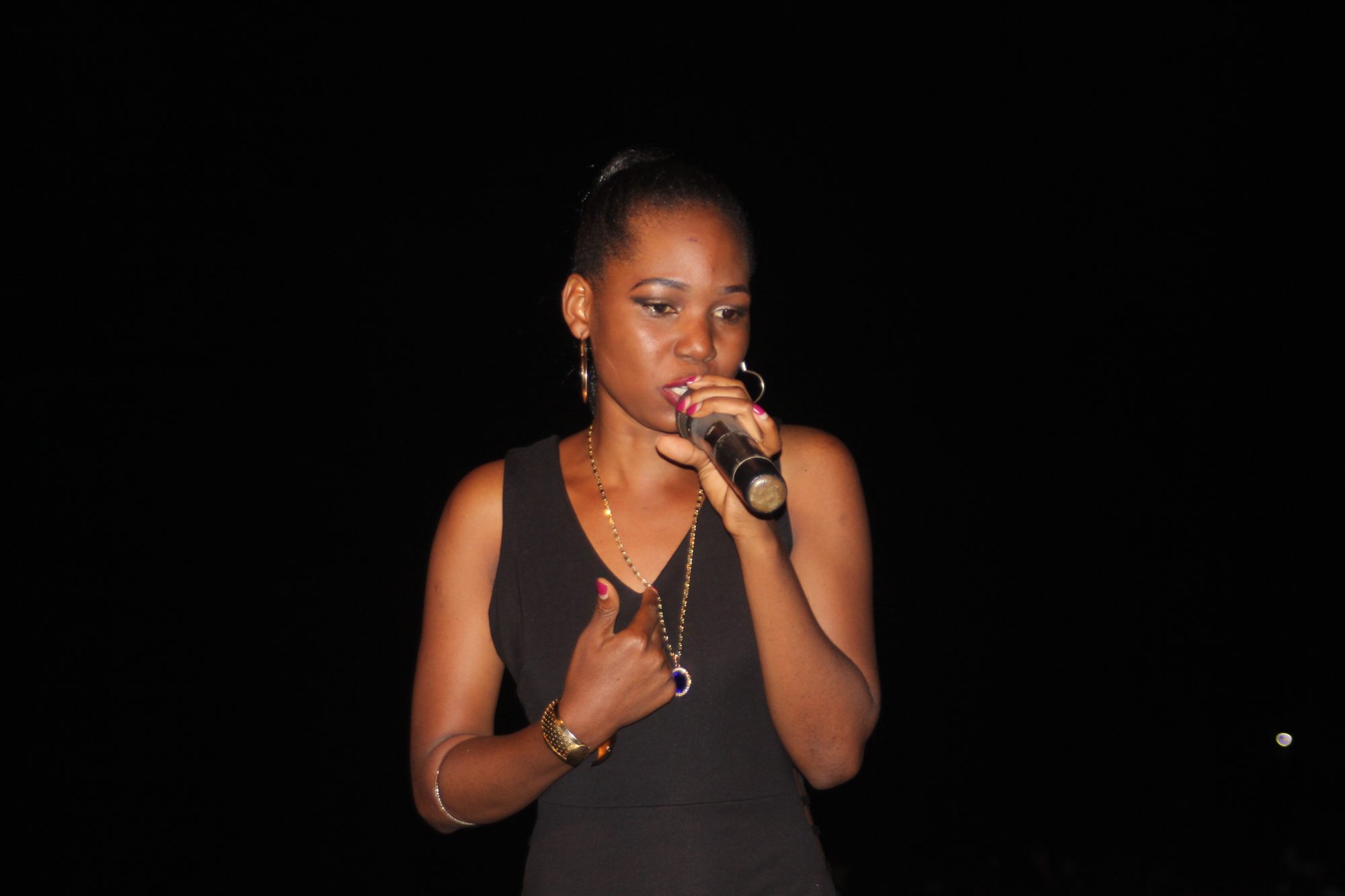 The dudes in question have been identified as Lumumba alumni Kenny Kalevu and former Social Science GRC aspirant Lujjumwa Micheal Jacob. Apparently, this love fight left one of the guys with a swollen face in the process of trying to win over Aimy's affection.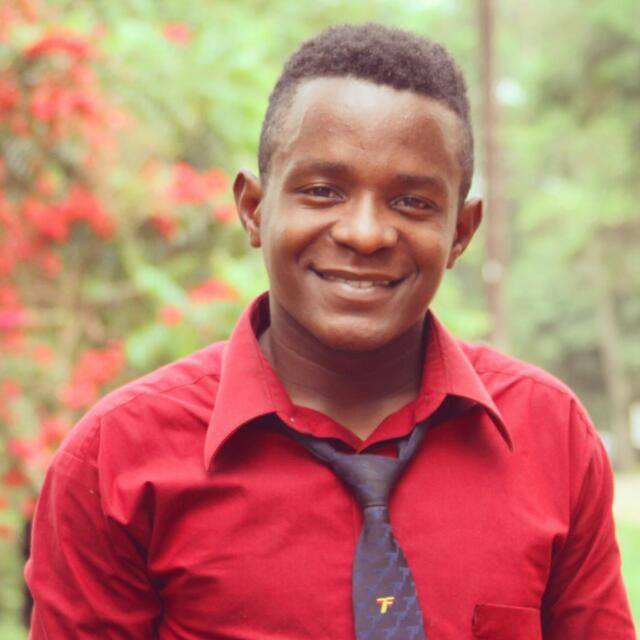 Did I just say she is a church girl?, yes, this Kikoni talented singer has been juggling the two dudes at the same time but they got to find out at last Friday's Face of MUK finale when both of the dudes tried to show her support .
While chatting with Lujjumwa Micheal Jacob, the confident fellow told Campus Bee that it is true they faught but it was never about Aimy's ass-ets. Lujjumwa made it clear that he is the current and the other dude (Kenny) is the forgotten one, "He was just back stage with the participants, It's a no go zone for everyone. So I had to remove him… since he's an ex to her, people speculated because I am her current and he's the forgotten one… they thought we flexed over her," Lujjumwa clarified.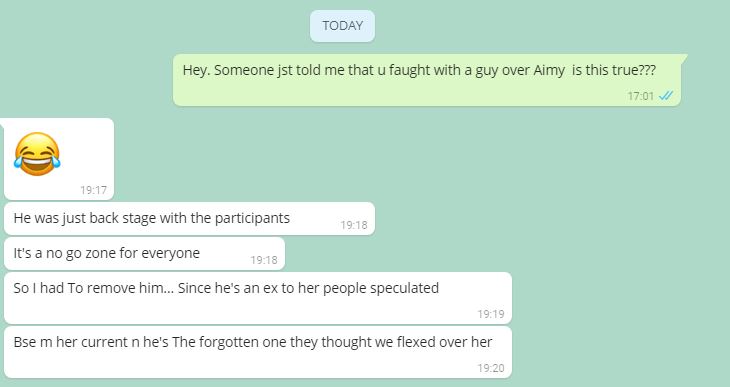 Our tireless well placed sources have further revealed that Kenny and Jacob are still fighting to win Aimy's heart. We shall keep you posted