A Makerere student and Guild Representative Councillor (GRC) for the School of Psychology, a one Siperia Mollie has suspended the Makerere University Vice Chancellor Prof. Nawangwe for participating in Anti-corruption walk hosted by the president of Uganda.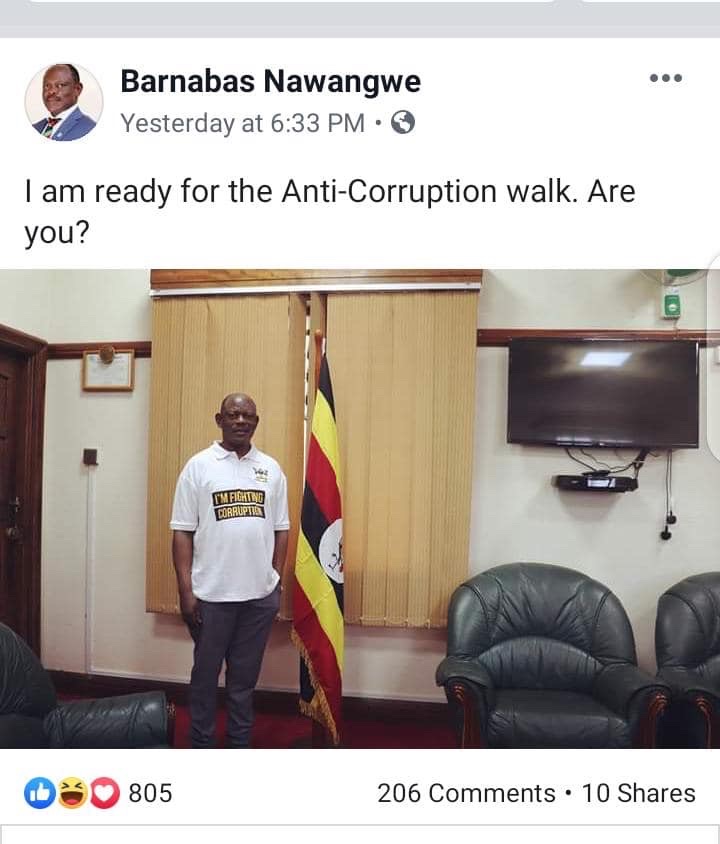 This dauntless lady declared the suspension from her Facebook wall where she condemns the Vice Chancellor for participating in the Anti-Corruption walk yet he sabotaged her organized peaceful demonstration on 22 November 2019 against the 15% fees cumulative increment and went ahead to issue a suspension letter to her.
She claims that the walk against corruption will also cause anarchy and and unrest, the same reasons she was suspended for. Siperia Mollie went ahead to call upon the Inspector General of the Uganda Police to arrest anyone who gets involved in the Anti-Corruption walk.
Siperia was suspended along with a bunch of other students for participating in the week long demonstration against high tuition at Makerere University. She was the leader and organiser of the protests.