Makerere University eventually commenced the end of Semester Examinations on Monday January 3 after a series of doubts regarding the safety of Students; covid-19 cases being the scare.
Guild President Nambassa Shamim took a spot check at some Colleges and Schools to ascertain the readiness and strict adherence of both students and staff towards the SOPs.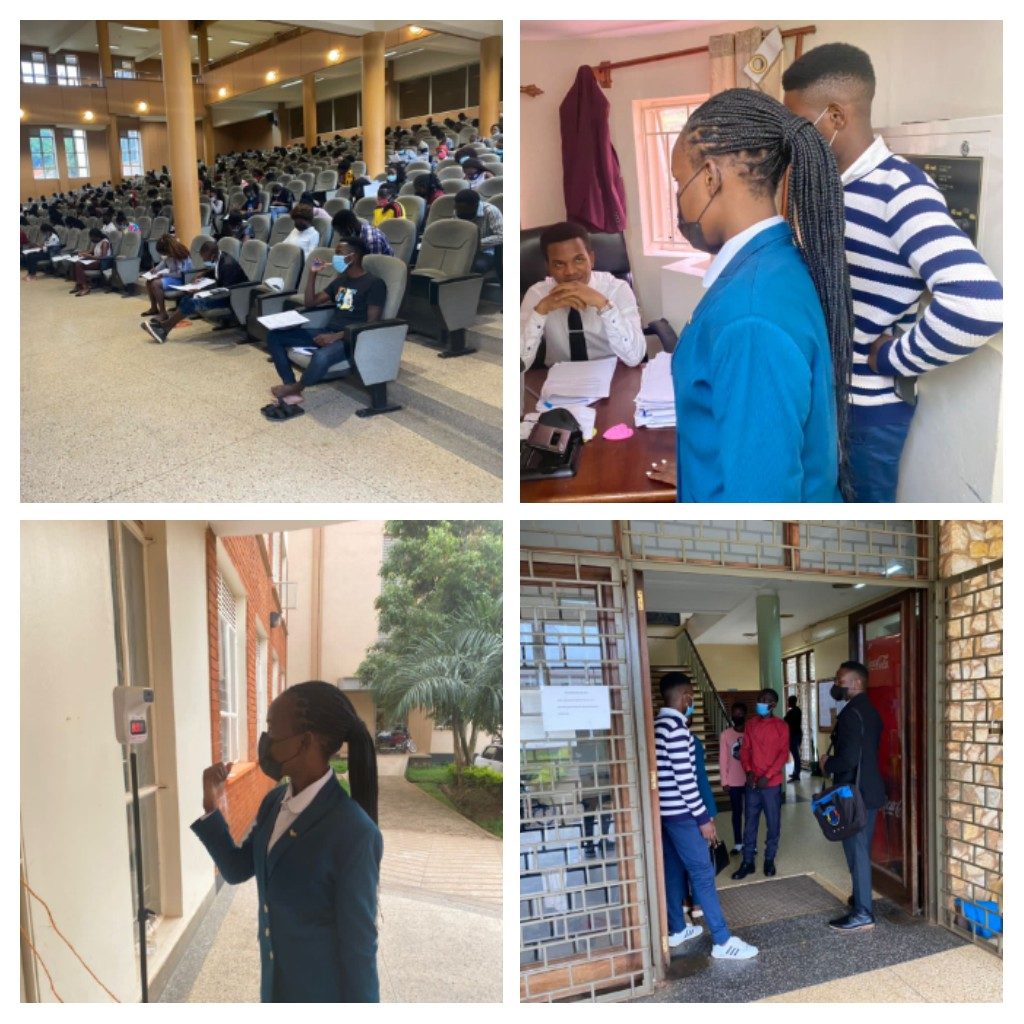 "Together with the Guild Minister For Information and colleagues from my office, we found temperature guns, sanitizers, well spaced settings, with strict adherence to masks," Shamim remarked.
"We also confirmed that examination invigilators followed what we quested for, that is accepting students who had not paid 100% of tuition to do their exams as enshrined by the Vice Chancellor's letter which was released on January 2nd 2022," she added.
The Guild team made another observation regarding the security of students' property where measures had been put in place by the in-charde to mitigate the risk of thefts around examination rooms.
"On the side of security implications , the venue custodians have entreated students not to always come with their bags as a strategy of combating theft and inconveniences . We therefore beseech all students to abide by this policy. We were impressed and commend the Management for living up to the responsibility of maintaining it's word and protecting the lives of both students and staff as Examinations commence," the Guild President appreciated.
Arguably, the 87th students Guild seem to have been satisfied with the findings of the spot-checks on adherence to Covid-19 SOPs and security measures needed to foster a favorable environment to all learners.
Comments