Behold, I present to you Queen Quiin (I dont even know if she can be called this but oh well). On Friday night, 22-year-old Quiin Abenakyo beat off stiff competition from over 20 contestants to win and be crowned as the Miss Uganda 2018 at a glamorous event at Sheraton Kampala Hotel. The new beauty queen hails from Mayuge district in Eastern Uganda and is a Musoga by tribe. She was closely followed by Tyra Margach who emerged as first runner-up and Patience Aheebwa that emerged second runner-up.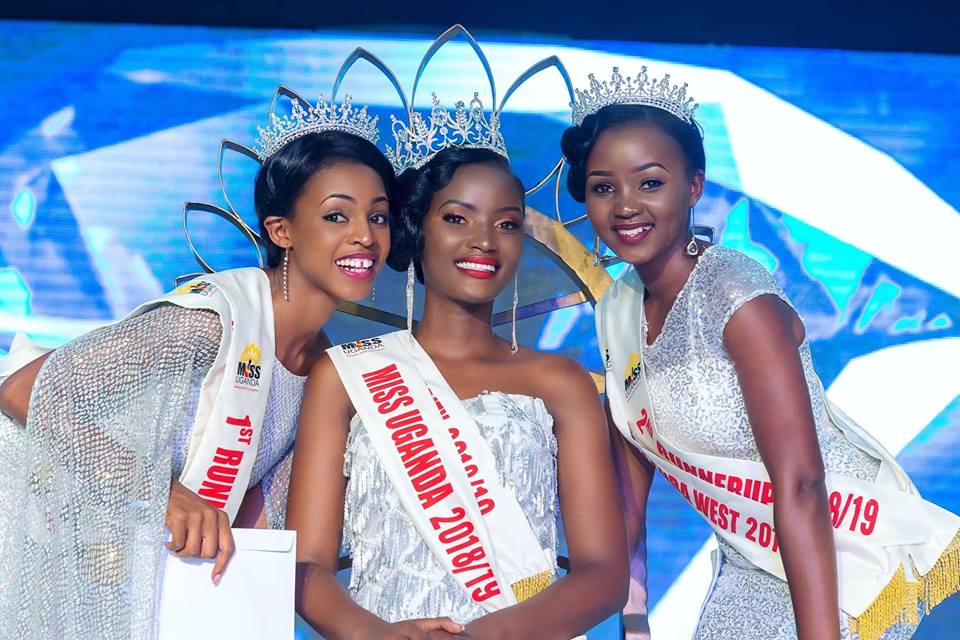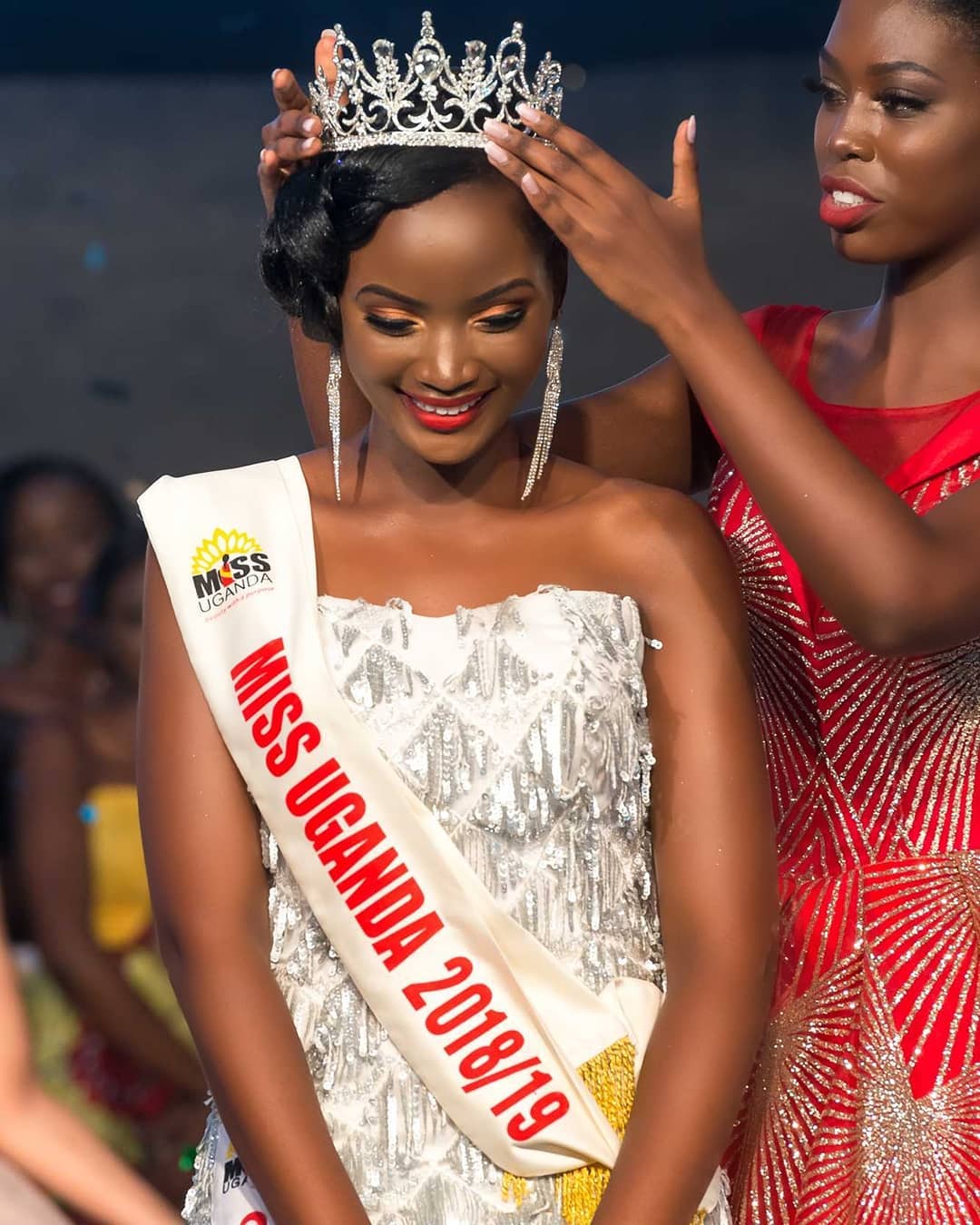 Quiin attended St. Joseph's Girls Nsambya for high school before excelling and being admitted to Makerere University Business School to pursue a Bachelors Degree in Business Computing. She is a finalist awaiting graduation early next year. And unlike previous editions of the struggling beauty contest, her crowning has been warmly welcomed by the public who this time round have approved the judges' decision.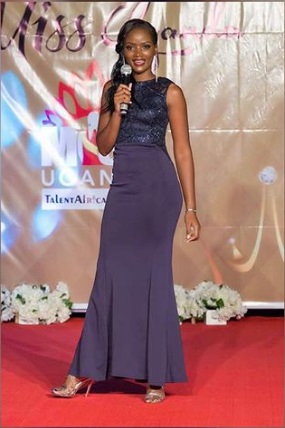 Abenakyo is so breathtaking in her beauty and her human spirit. Hers is the sort that cannot fade or grow jaded with time and years, but flourish, grow more radiant with life and its experience. It is one that no other possesses. Just the thought of her can draw your knuckles white. She is an absolutely remarkable person. Remarkable in that she oozes a raw femaleness that I am certain makes most women uncomfortable and sends men walking into walls. And when she smiles; Well. That is magic. That's why she should actually be crowned as the Miss World at the Miss World finale at Sanya, China on December 8, 2018.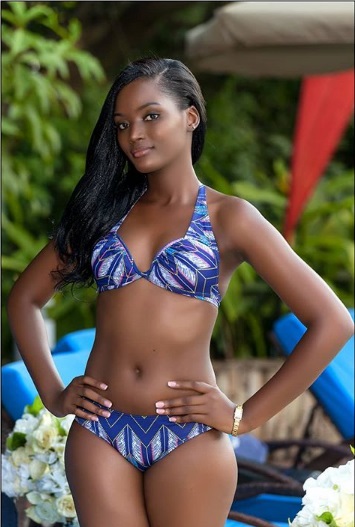 As part of their winning package, the trio, that is, Abenakyo, Margach and Aheebwa will have an opportunity to visit the Netherlands for a treat, Pineapple bay resort in Bulago island in Lake Victoria and a one-year gym membership at Sheraton hotel. Quiin also won a brand new Toyota Wish and automatically becomes the ambassador for the clean water campaign.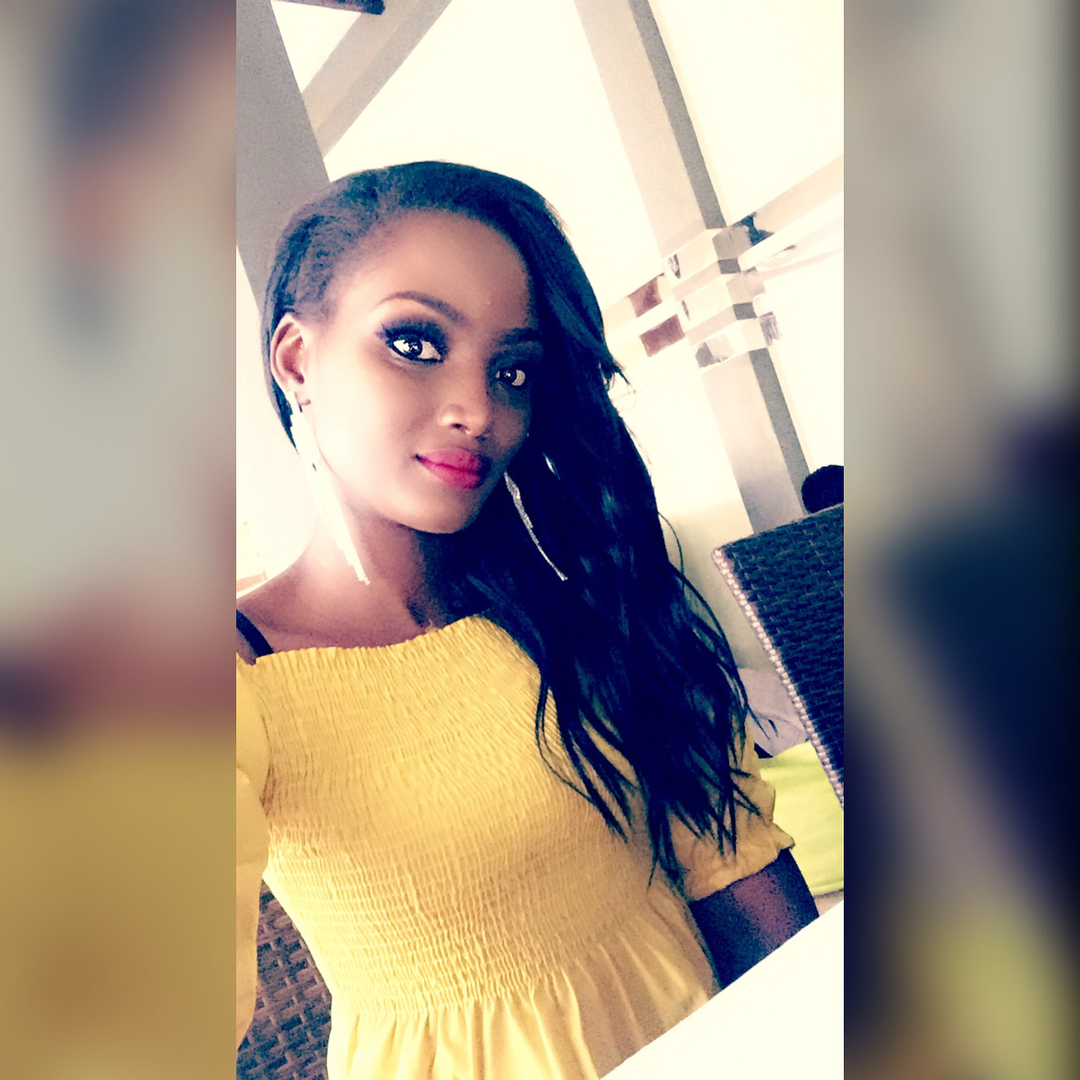 This comes off a partnership between the Franchise and Ugandans in the diaspora under their umbrella body UNAA Causes. Through the partnership, Miss Uganda will travel to Washington DC to attend UNAA Causes' annual festival where they will raise funds to provide clean water back home, through an event dubbed Fashion weekend.
We wish her all the best on her new journey.
Comments