Cavendish University student, Flower Kenyangi, was crowned Miss University Uganda 2014/2016 in November by the Miss University Foundation headed by socialite and 'super model' Judith Heard. As the winner, Kenyangi was promised tuition for a year, a brand new Toyota Progress and endorsements for commercials. Five months later, the 25-year-old student has never received any of the above items that she 'won'.
"It all started way back during the boot camp. We shared beds, we were starved and always begged to be given water. On a lucky day, we would be fed with dry rice alone. We all had a vision so that never stopped us from working hard to win the crown," Flower exclusively told Campus Bee.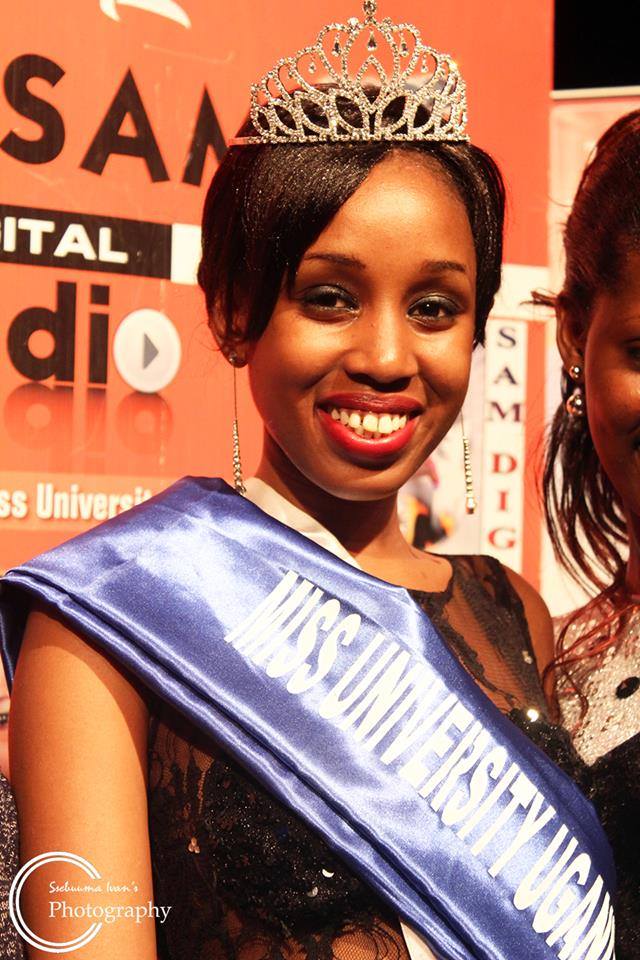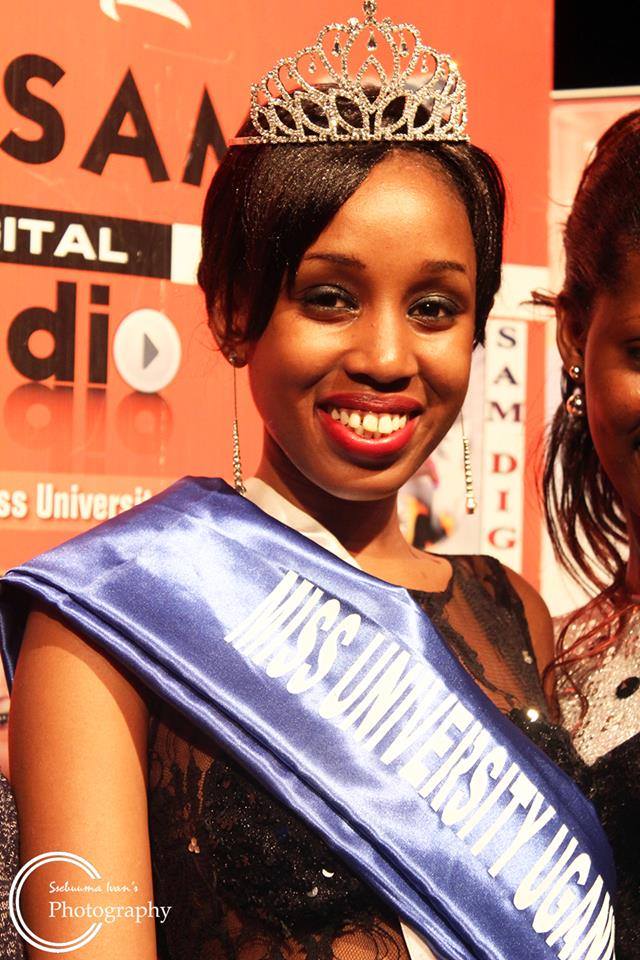 She adds: "After being crowned the winner of the pageant, a second hand Toyota Progress car was given to me for what I can refer to as 'just publicity'. I took pictures in it…The organisers then asked for the keys from me, saying they are going to change the number plate of the car and do a little servicing, which I had no problem with. To date, I have never set my eyes on that car again."
She says that the organizers, Spearheaded by Allan Kanyike, Liz Ekuchu and Baz Bin keep telling her "to relax" as the issue is "being handled". "The same thing applies to the tuition. Little did I know that I was to be given shs1m as tuition for a semester as opposed to the full year payment. Still, I have never received a penny from that shs1m," she revealed.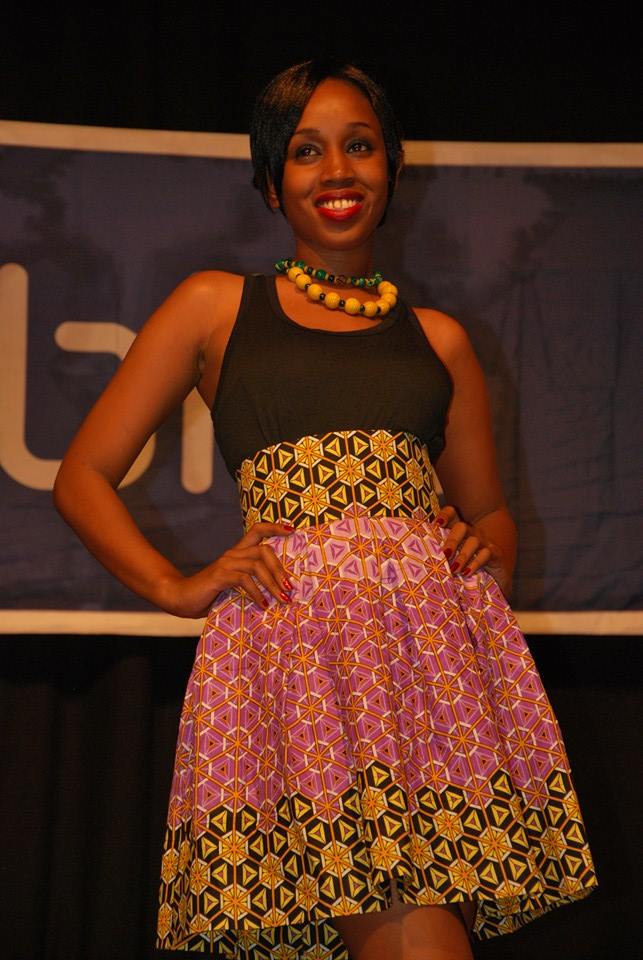 Kenyangi stressed out that the Miss University Uganda organisers are out to reap big from the sponsors for their selfish gains but not to reward the girls as they make it look like. "These guys are crooks who are out to con corporate companies that give them sponsorship money. As Miss University Uganda 2014/2015, I am supposed to be working on charity projects in different universities. I have all my plans laid out but management has not a plan about implementing my projects. I thought I'd use this crown to unite different universities in Uganda but the management has failed me. I cannot work. To make matters worse, I have never signed any sort of contract with management that outlines my duties," the outraged Kenyangi told Campus Bee.
"Why am I coming out to speak? I do not want university girls out there to fall victim of these crooks.  I do not want girls to be used, to waste their time doing something that has never been real. Even Judith Heard who masquerades as the Patron does not really care about the pageant. All she does is take photos with the contestants for showbiz," Kenyangi concluded.
Judith Heard, the patron of the pageant when contacted, said she was aware the beauty queen has never received her prices. She said she'd work it out with her team.
Comments