In conjunction with the Nakawa Major's office, RDC and the school administration, the MUBS Guild, led by Romulus Tusingwire, the Makerere University Business School (MUBS) guild president has today delivered 180 bags of posho and 180 bags of beans to the university's students who are stranded and starving in hostels as well as rentals.
The donation was done in an effort to support MUBS students from far districts of Gulu Arua, Kabale and international students who were unable to go back home when universities were closed over COVID-19. Transport means like buses were as well suspended which forced the mentioned category of students to stay in their respective places of residence until the situation normalizes.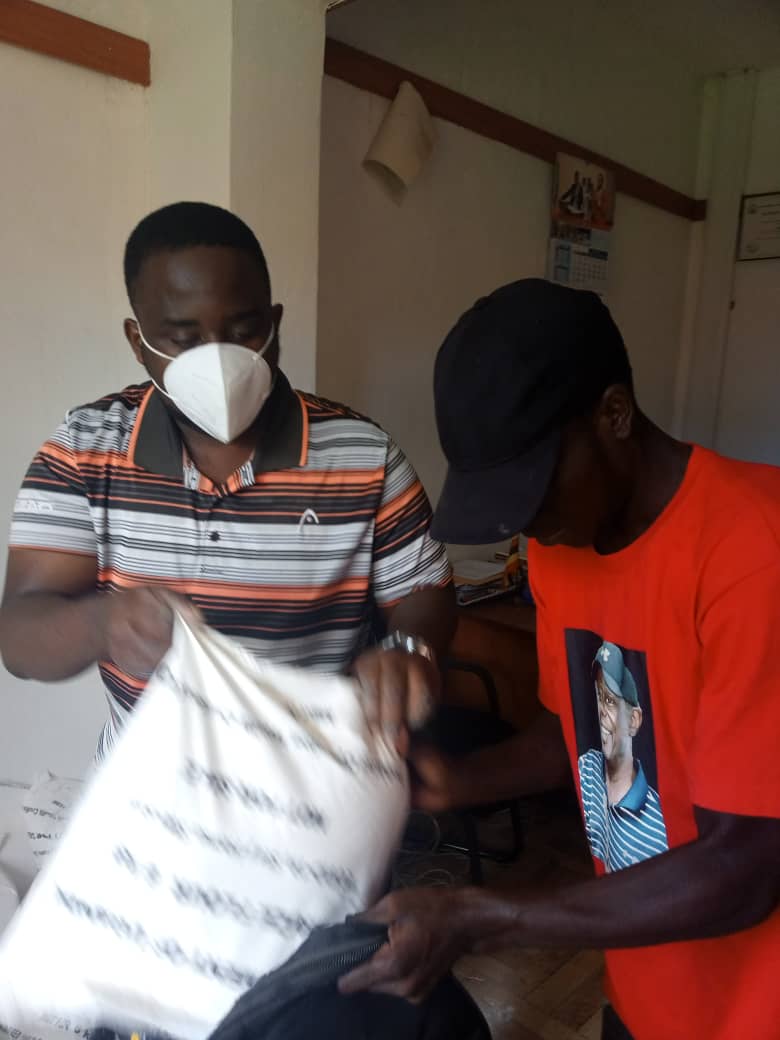 The initiative has benefited over 200 students who are now smiling after getting food for a couple of days to come. The excited students have informed Campus Bee that the donated beans are a bit fresh and wont consume a lot of charcoal/gas.
Tusingwire, who is supposed to be out of office continues to lead an exemplary life as students gear up to vote another leader since his term is expired . He will however be remembered for his charitable acts that range from paying students tuition, medical bills, among other acts.
Several university leaders like Makerere, Kyambogo and others have been debating about their intentions to support stranded students and Tusingwire has decided to walk the talk.
It should be recalled that several university students leaders recently held an online meeting, where they discussed on the way forward for stranded students as well as the future of their education amid COVID-19 .
We will keep you posted!