Uganda Young Democrats (UYD) alias Democratic Party's Shamoodah has made a replica of Jesus' entry into Jerusalem.
Shamoodah Nabwaga's diehards stood side by side on August 22, 2022, making two parallel queues at the entrance of her hostel, through which she (Shamoodah) passed amidst ululations.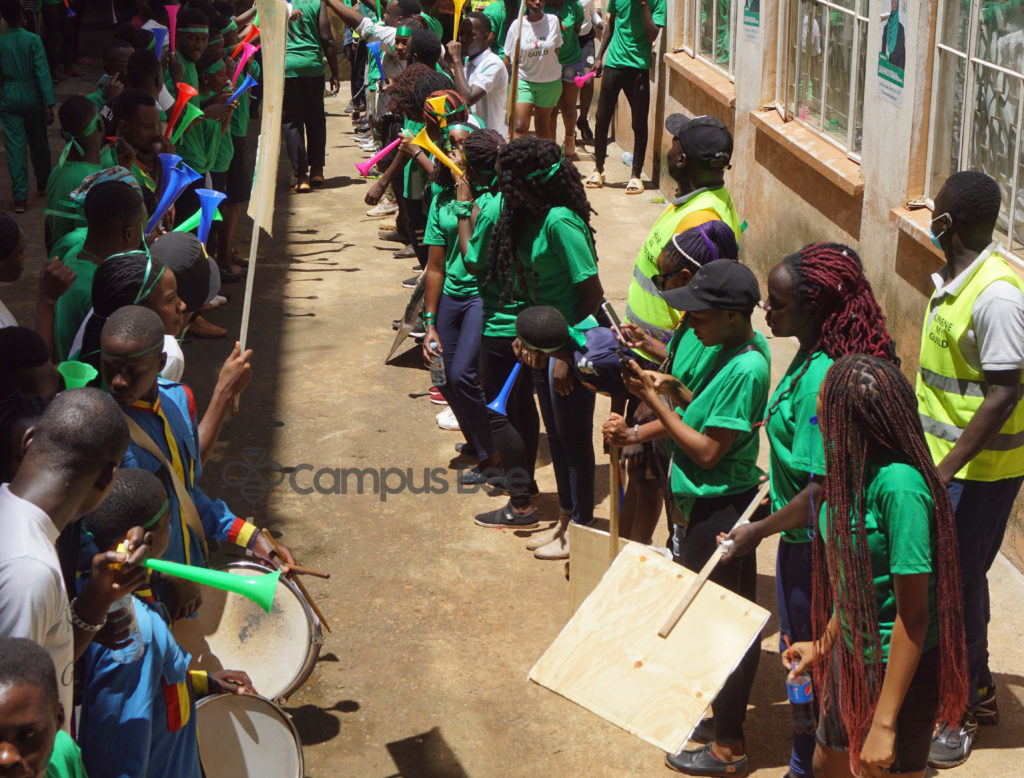 Like was the case during the time of Jesus Christ, Shamoodah's supporters paved way for her to pass through and take lead of her last rally.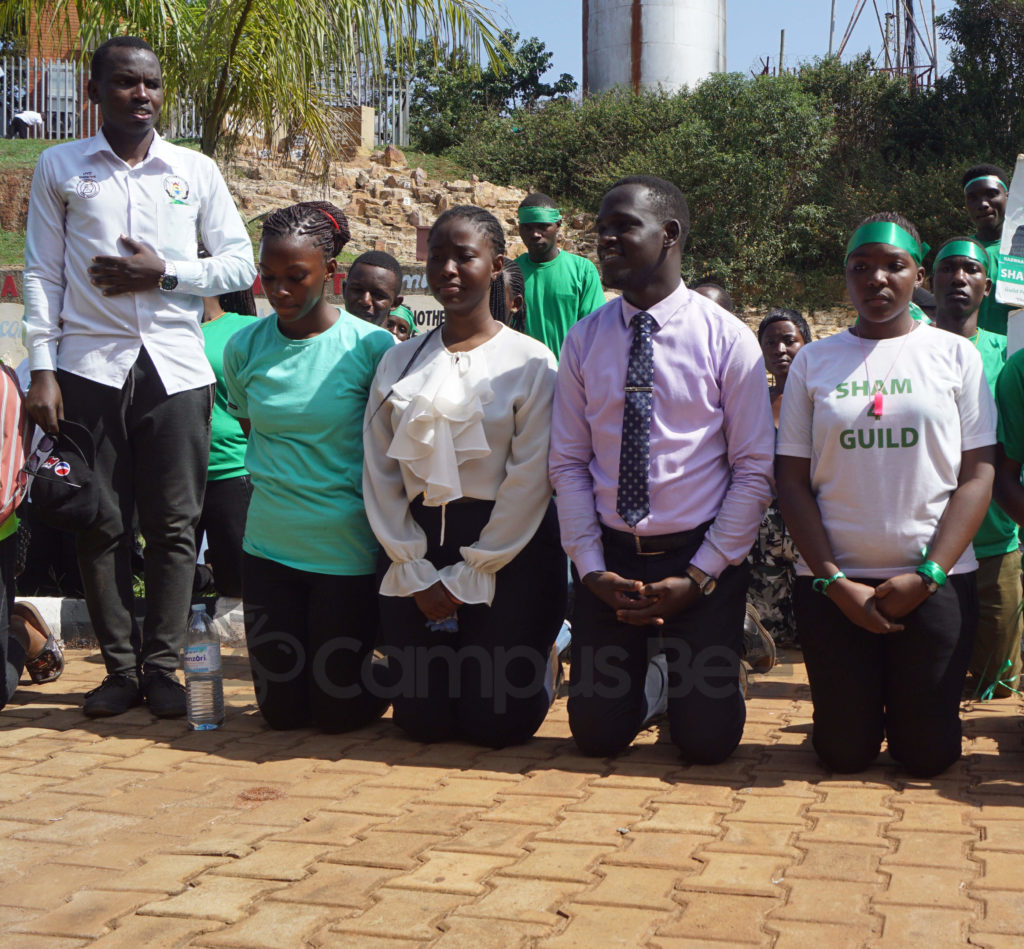 The 'choose forward, choose sham' sloganeer made her final rally on August 22, 2022 ahead of MUBS guild polls next day.
Shamoodah is optimistic that she will become Makerere University Business School's next guild president.
If her wish is granted, Shamoodah will become MUBS' second female president.
Makerere University Business School (MUBS) students will go to the polls on August 23rd, 2022 to choose their next guild president.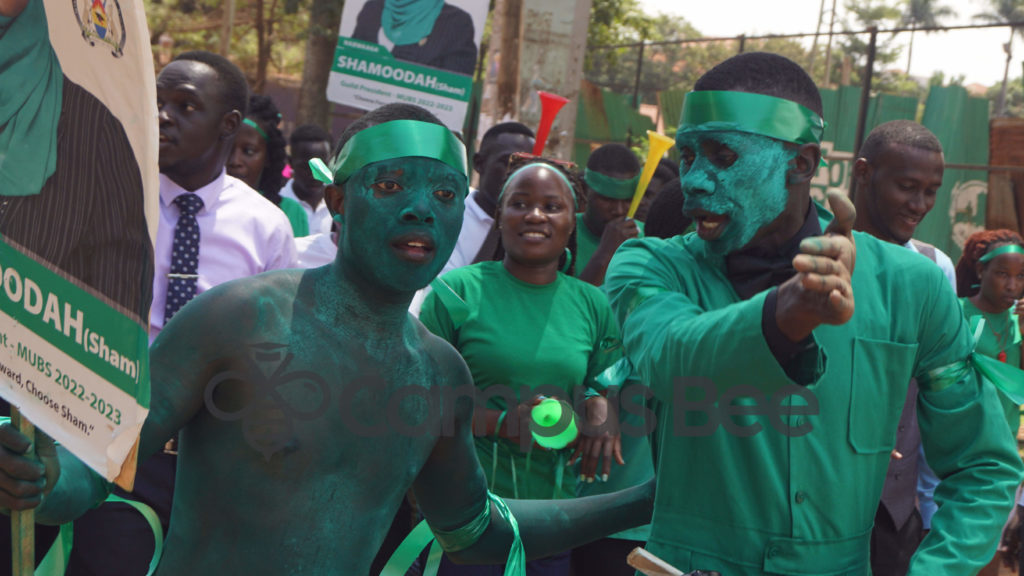 The race is centered around UYD'S Shamoodah Nabwaga and NUP's Kamoga Bruno.
For the past three consecutive elections, UYD has proven to be MUBS'political lion, and the 25th guild polls will decide whether this status quo remains or not.
Related:MubsGuildRace: 3 Nominated to Contest for Guild Presidency
Comments