The management of Ndejje University, through its University Secretary (US) has advised its staff to utilize the salary they had received for the month of March carefully.
In a letter dated 9th April 2020, Mr. Elijah Kiyinji the US cautions the staff to utilize their money sparingly since the future is unpredictable due to the closure of all academic institutions by the Government.
"There is no likelihood that salaries for April and subsequent months will be available given that the university derives all its revenue from students who were unfortunately sent home on 20th march 2020 on account of COVID-19,'' Mr. Kiyinji cautioned. 
He added that all the university offices are currently closed and there is no indication when universities and other education institutions will re-open.
It should be recalled that on Tuesday 14th April 2020, President Museveni extended the country lock down for more 21 days as way a defeating the spread of coronavirus in Uganda. This means that all academic institutions will not open on 27th April and 2nd May 2020 as it was projected by the Ministry of Education.
COVID-19 pandemic has mainly affected the private sector where Ndejje University belongs since most of their employees are not paid by the state.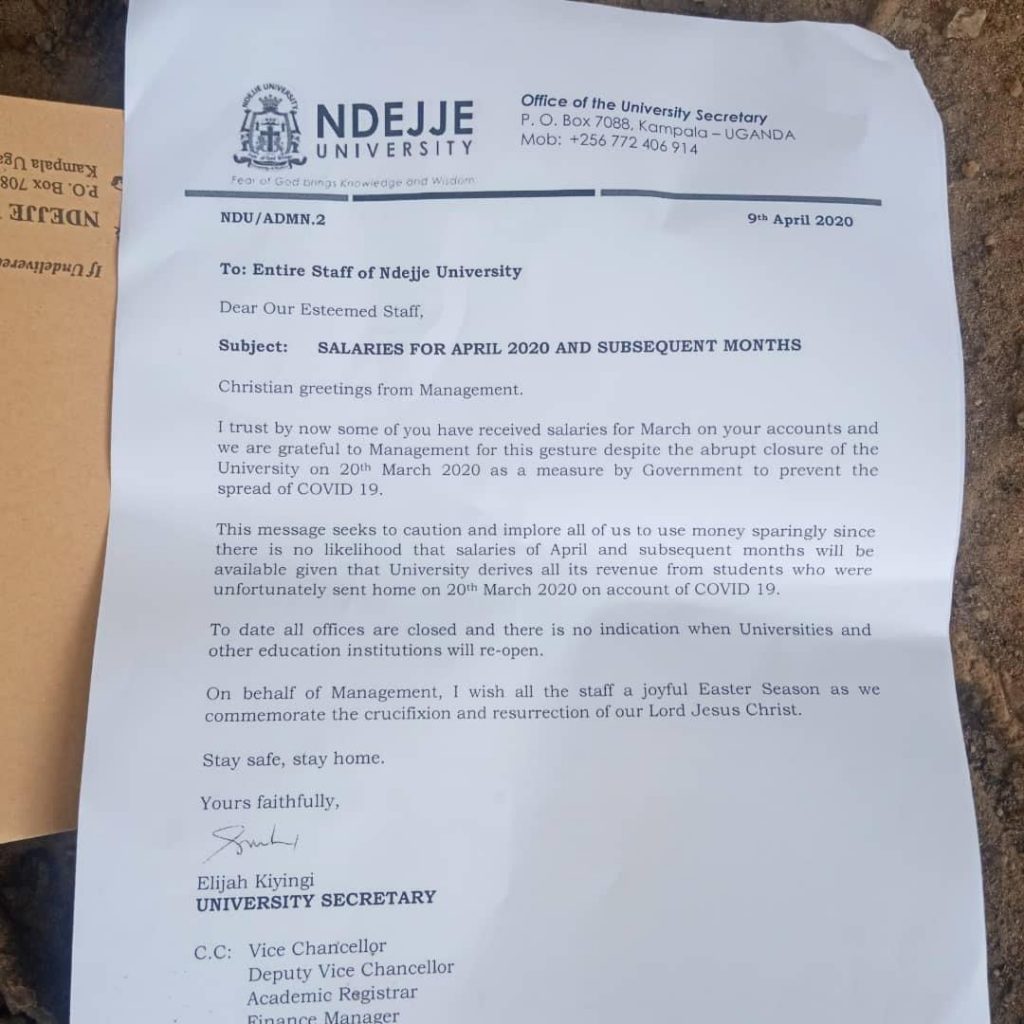 Comments