Government mouthpiece, Ofwono Opondo is a very smart man. While he is debating in TV talk shows about standards of Ugandan universities, the NRM diehard, like a good father, was also busy investing in his daughter's future abroad. Ofwono's daughter has graduated from Vistula University, Poland. The proud father attended the 2017/18 graduation ceremony and couldn't help but show off on social media, of course, this time not in Karamoja regalia but rather a black suit and yellow tie (ela yellow).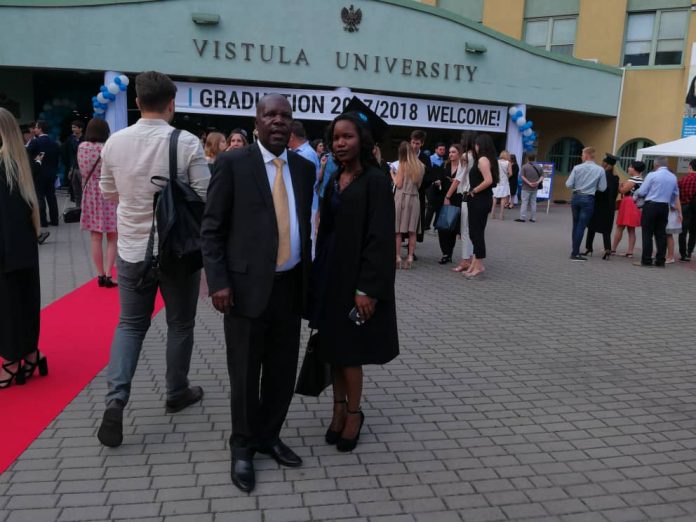 According to a quick online search, in Poland, higher education is free for Polish students. International students are required to pay tuition fees, which are typically in the range of US$2,300 (about Shs8.3m) -4,530 (Shs17m) per year at public universities. This actually makes Poland one of the cheapest places for international students. Another smart well-calculated move Mr O.O.
However, this doesn't mean that he didn't have to cough enough Euros on a weekly for welfare and upkeep. This continues to show how these people that claim to "have faith" in the government systems, including education continue to ferry their kids to study abroad. Nevertheless, we are proud of Mr O.O's daughter and are sure she will be of great value to Uganda!
Congratulations!