Over a thousand students are set to graduate at Cavendish University during its ninth graduation ceremony in March this year.
According to the University's Vice-Chancellor, Prof John Mugisha, the event will be presided over by the former president of Tanzania, Benjamin Mkapa.
"Graduation is the most important function for the university because it brings together all stakeholders. We shall hold it at under the theme, 'Research and innovation for growth and development," said Mugisha speaking at a press conference.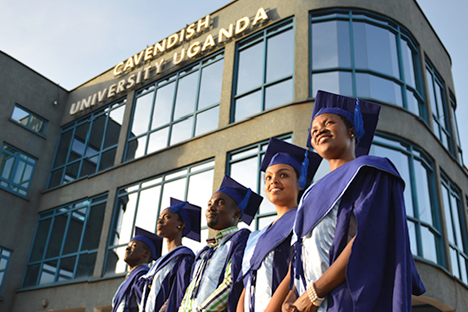 During the forthcoming graduation, best-performing students will be rewarded, which will be presented by the chief guest, Benjamin Mkapa, the former president of Tanzania.
During the press conference, 20 students were unveiled, having been awarded full scholarships for the January intake. The scholarships were awarded to vulnerable students, who are academically bright. It will cover all the tuition and university fees for the entire student's study period.
"There is an opportunity for students to get scholarships in May and December, we shall be taking 20 per intake," said Olive Sabiti, the deputy Vice-Chancellor.