Makerere University Government Sponsored Students (MUGOSA) have served the university management with an ultimatum to either clear their allowances or expect a bloody strike.
Government sponsored students have for a long time been demanding for their food and living out allowances but in vain. According to the university bursar, students must be physically availed at campus in order to receive their food and living out allowance.
MUGOSA , through its president Waidembe Yusufu Musomesa, who is also aspiring to be Makerere's 87th guild president in the forthcoming elections, has sworn to 'kusomesa' the university a lesson if they don't receive their allowances by 2nd November.
Musomesa insists that since online learning is costly and yet government students are vulnerable, they are thus entitled to these allowances.
In a letter dated 13th October, MUGOSA tells the university bursar to work just as hard to ensure that government students get their allowances by 27th October or else a strike is at the corner.
'However, if all fails we as students being the major stake holders in Makerere university, we are capable of causing inconveniences in the whole university by 2nd November.' part of the letter reads.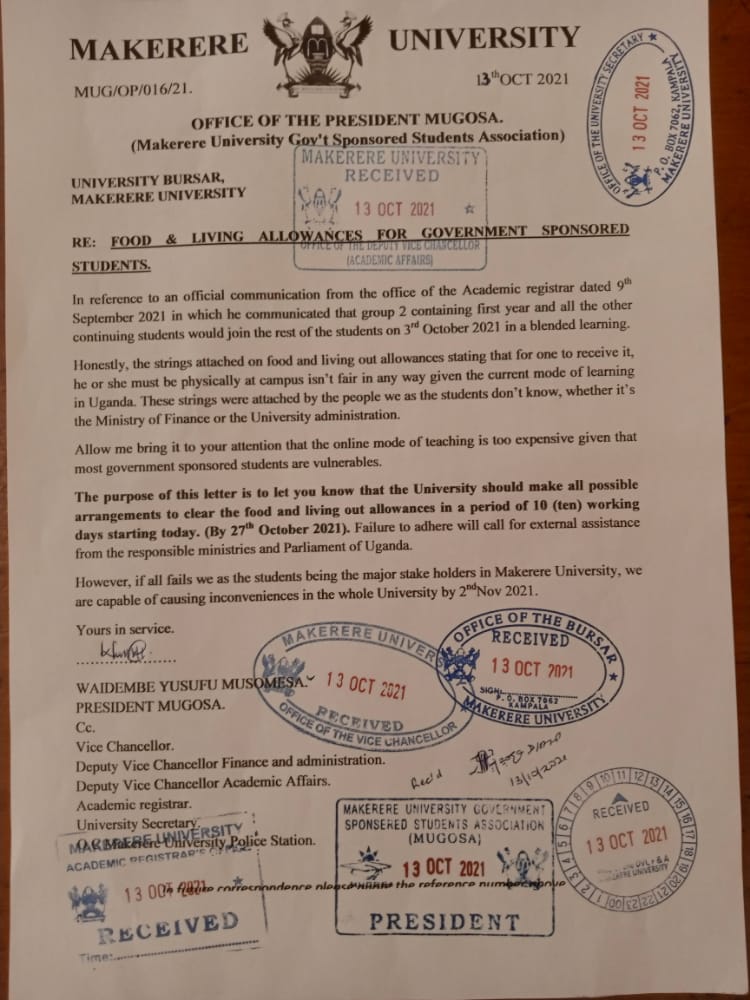 Comments