As Ugandan internet users still try to recover from the leakage of Sheila Gashumba's private videos, the father to the victim (Sheilah) has today dropped a mysterious post on Facebook about the daughter's mother.
Quizzing his followers to take careful observation of a lady believed to be Sheila's mother, Frank wrote:
Mwetegereze ebifanaanyi ebyo nenkaliriza njakukomawo mbabulire ebisingawo translated to "Take a look at those pictures and I will come back and tell you more."
His followers were left guessing on what is coming ahead, but a section of them suggest that he is only looking for a blame game upon which he could involve the ex-lover, regarding Sheilah's grooming since childhood.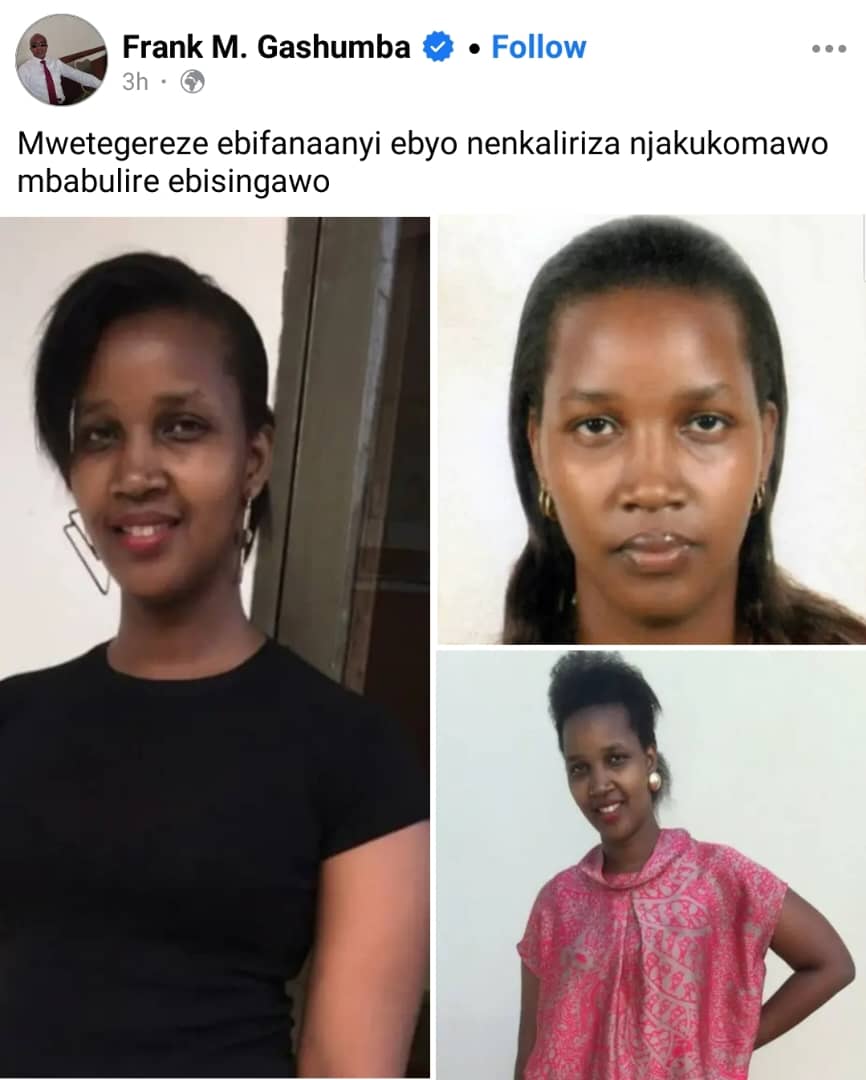 Meanwhile, Sheilah clearly seems unbothered following the leakage of her private videos. She is expected to be part of an event in London which she posted about; hours after the private videos' scandal broke the internet.
Still in the same events, Rickman Manrick, an artiste and boyfriend to Sheilah with whom they were exposed in the leaked videos, showed support to his lover amid social media backlash.
Sheilah reportedly lost her account on Snapchat, a video storage/sharing platform which could have been the root cause of the whole private videos' saga.
As we await Frank Gashumba's bwino (information), check out some of the reactions on social media over Sheilah Gashumba's private videos saga:
Comments