As the COVID-19 lockdown continues to affect Ugandans differently, Campus Bee has received reports that some Kyambogo University students who were unable to go back home have now resorted to prostitution in a bid to get money for food.

According to Esther Birungi, a popular Twitter user, who has talked to one of the university's female students (now stranded in hostels), who reached out for help after failing to get something to eat. Birungi shared screenshots of the conversation and it clearly highlights on the unbearable conditions these students are going through.

The girl in question hails from Sembabule and she is among the students who were unable to go back home. The girl, who has tried washing clothes and doing other jobs that bring in quick cash has reportedly been advised by her friends to join prostitution but she has resisted.

"I have tried washing clothes around to have something as upkeep but sometimes I really don't get the job, I saw this opportunity and felt like texting you. My friends are even telling me to join prostitution but that's not me era I don't want to think about it. Surely I'm badly off am just using the hostel open wifi to be online. I will be happy if you helped with even just 50k." reads part of her conversation with Birungi.

"But please advise ko students to remain strong, girls are here selling their bodies like nothing because its hard for them ate some don't want to work." She texted further after receiving financial support from Birungi.

Prof Eli Katunguka, the Kyambogo University Vice Chancellor recently donated food and other relief items on behalf of the administration to the Banda community. It is not clear whether all students got food as complaints continue to pile up.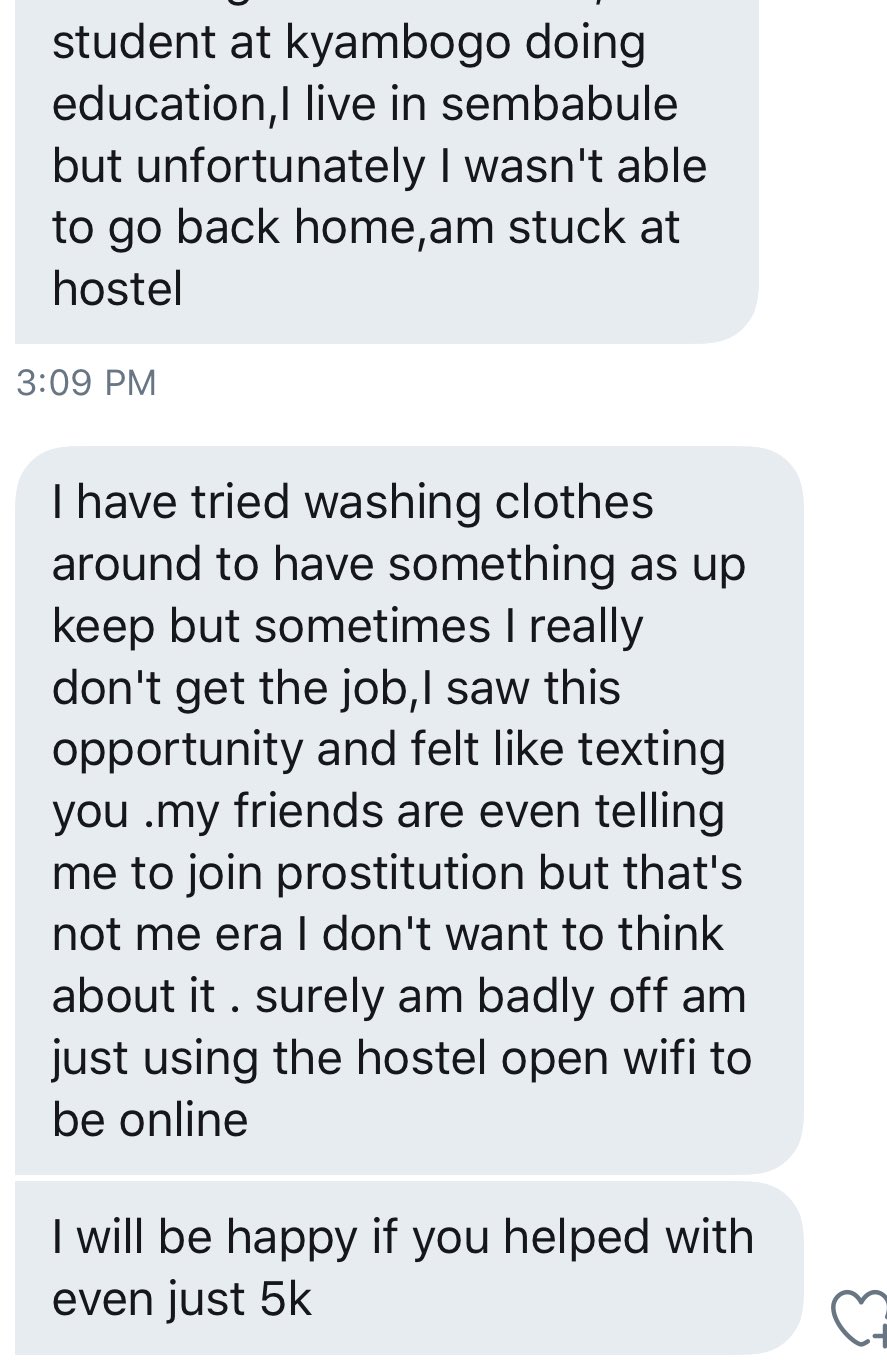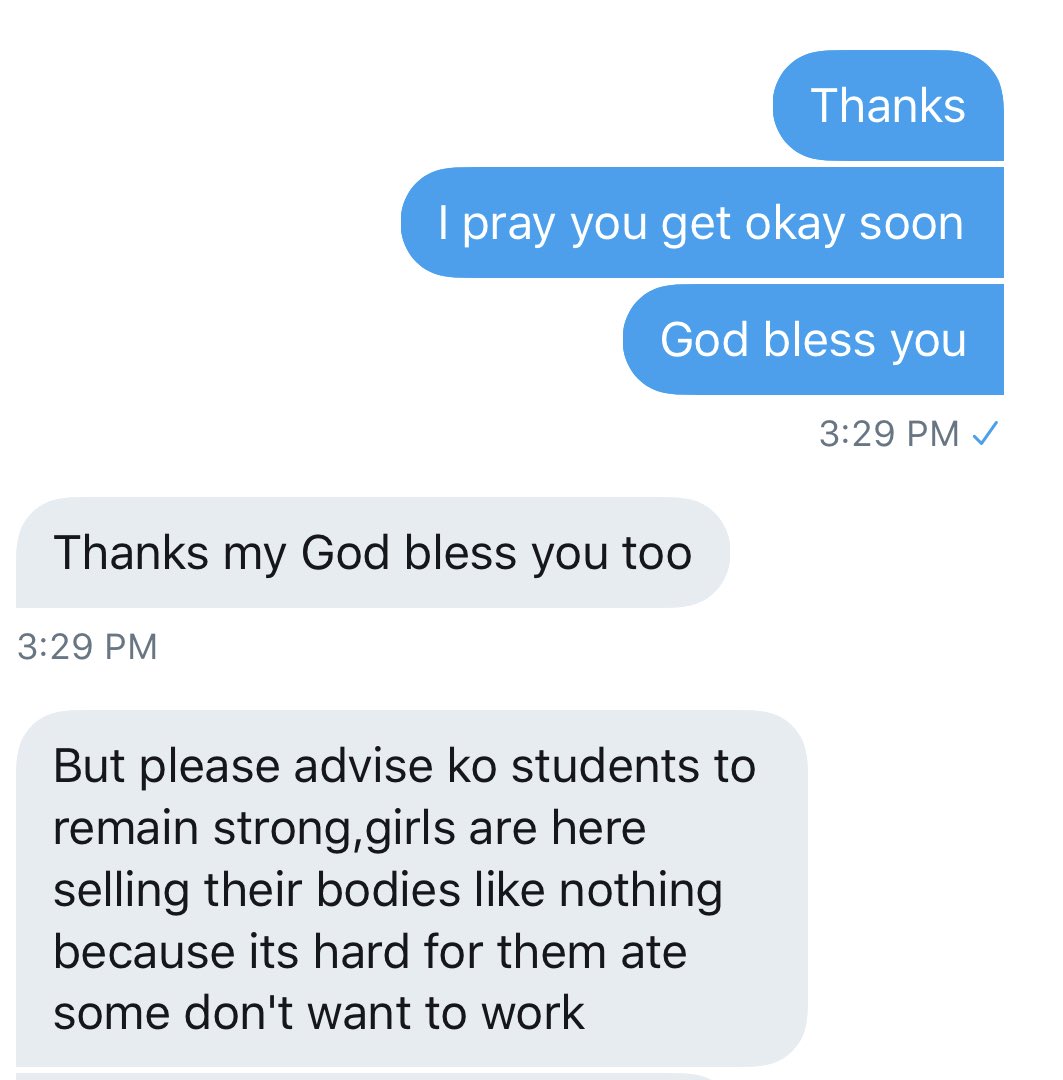 We are following this closely, more updates coming.