One could comfortably argue that a Guild election without controversies is not an election at all. Well, the UCU Guild election is no exception to this simple rule as the University's Electoral Commission (2017/2018), a body in whom the Institution's Constitution has vested powers to organize and run elections. In a petition lodged before the Guild Tribunal by a one Izimba Marvin Mayambala, it is alleged that the Mukono based University's Electoral Commission failed to abide by the Institution's Constitution when it failed to avail ballot papers giving an allowance to students to Vote for the Male Members of Parliament for Residents and further the Members of Parliament for the Social Work and Social Administration faculty who are reported to have been unopposed.
Key among the Petitioner's grievances as per the submitted brief of his petition is that basing on the University's Laws and Customs, unopposed candidates are supposed to be subjected to the ballot and must attain a 50% vote count which in the instant case, the University's Electoral Commission is alleged to have knowingly ignored.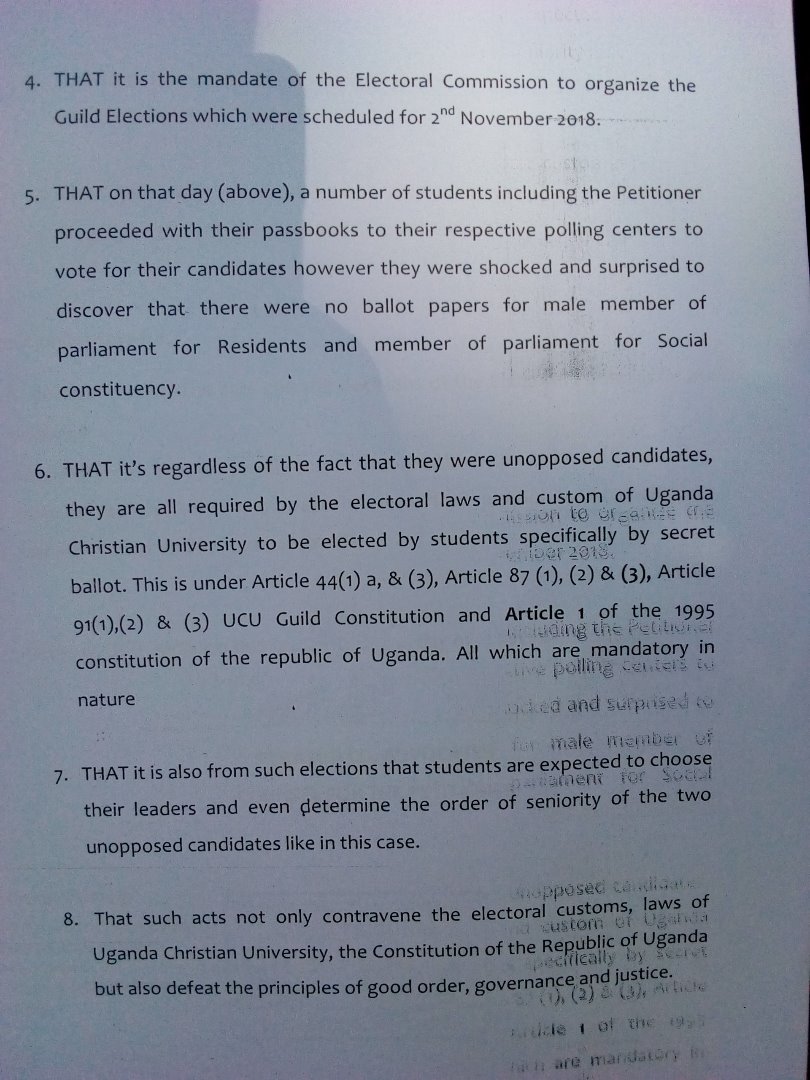 It was further his argument that refusal by the Electoral Commission to set up these candidates for a vote on the ballot papers, it denied the electorate a chance to choose who of the two would be a senior to the other as regards the position for Member of Parliament for Residents (Male). To add salt to the wound, the Electoral Commission ignored the Notice of Intention to sue from the Petitioner.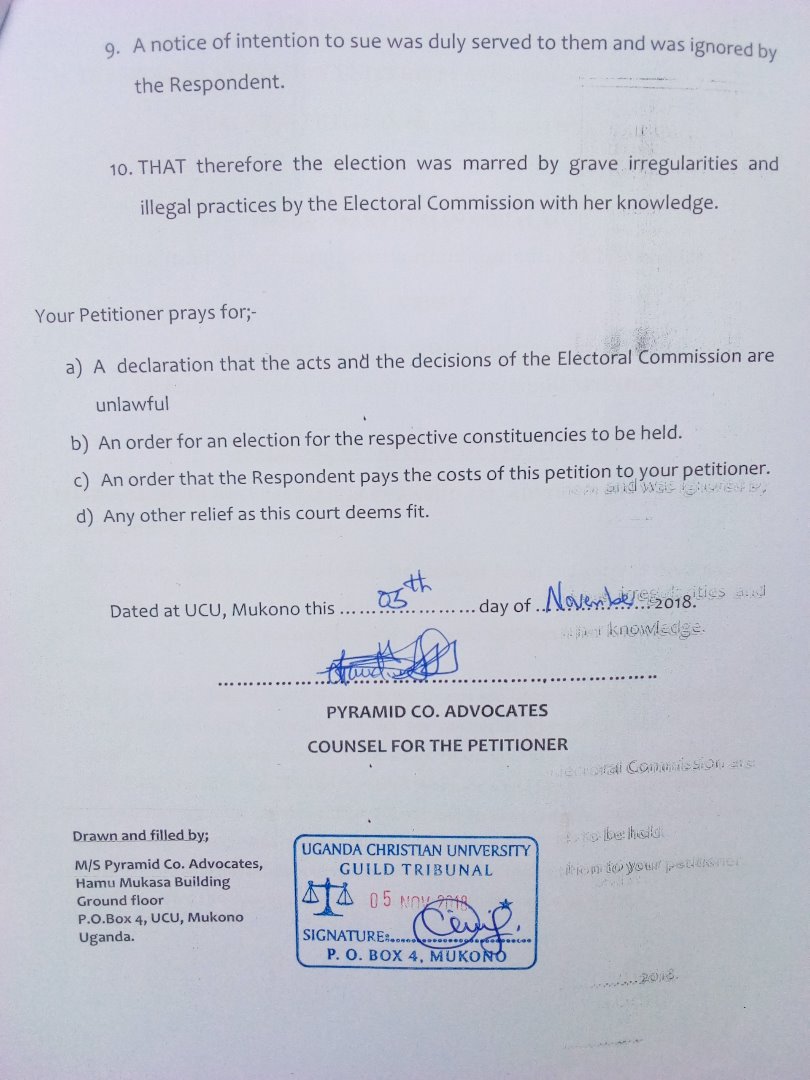 Keynote: the unopposed candidates for MP Non Residents were Turinawe Bayern and Akankwasa Stephen alongside Bakashabaruhanga Moses for MP Social Work & Social Administration. This case shall be presided over later on today Evening by Her Lordship Barbra Asasira, Hon. Justice Mutyaba Conrad, Hon. Justice Ben Nakireza, Hon. Justice Nuwarinda Baker and Hon. Ssempija Moses.
The Petitioner seeks for the nullification of the results of the electoral process as regards to the posts of concern and an order for payment of costs by the defendant to the petitioner.