Simon Ainebyoona has won an innovations award for his project that involves building houses with polythene bags, sand, murram and barbed wire.
Ainebyoona's invention is an improvement of a project he did for the award of a Bachelor of Science in Civil and Environmental Engineering degree in 2017. This award comes with a cash prize of 3million shillings as a student at  Uganda Christian University Mukono (UCU).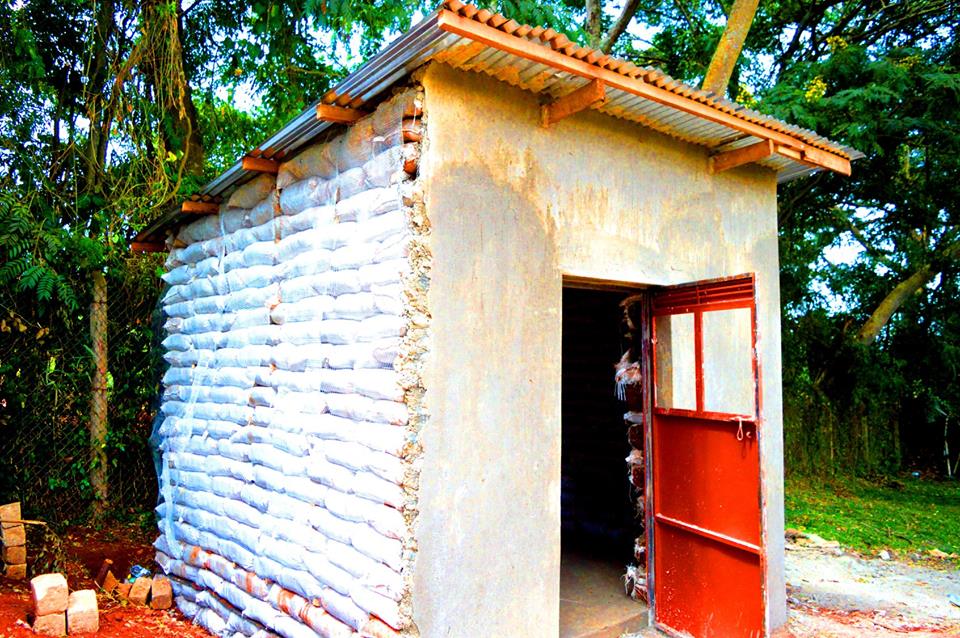 The innovations award is an initiative of the university to reward the best student project with money in order to help students turn their ideas into reality.
"I was looking for a solution for the rising cost of building. I needed cheaper means of construction for the community. This is my first award and I am very happy about it," said Ainebyoona joyfully. He added that the award is a blessing to his long held struggle to ease construction.
However, Ainebyoona's journey to success has not been a bed of roses.
"My greatest challenge is finance. Much as I won the Shs 3,000,000 for the innovation, I could not start the construction immediately because the money was not released on time," submitted Ainebyoona. He said that the project has also been affected by bad weather because it progresses well during the dry season.
Josephine Nakyeyune, Ainebyoona's former classmate said that the project will go a long way in helping the community build  as the raw materials for construction much are cheaper than bricks and other materials.
Getting the material was also a challenge despite the fact that they are every day things we see around us, "We do not just use any sand or murram, it has to be a specific type," Ainebyoona said. Looking back, he said that persistence has propelled him to the top. But despite the hardships and challenges he encountered, he has not taken his eyes off the major goal of reaching greater heights. 
He presently works with DOTT SERVICES LIMITED, an engineering and contracting company presently working on Tirinyi-Mbale road. Ainebyoona also has registered a construction company-Atmap Engineering Services. He wants it to advance his project on a large scale to help the community in their construction needs.
Comments