Uganda Christian University (UCU) Mukono on the 11th of September 2017 launched the inaugural Anti-Corruption Week. The week which will be running until the 15th of September (this Friday) will have a lot of activities taking place, some of which are intended to sensitize the community about the forms of corruption that exist in the community.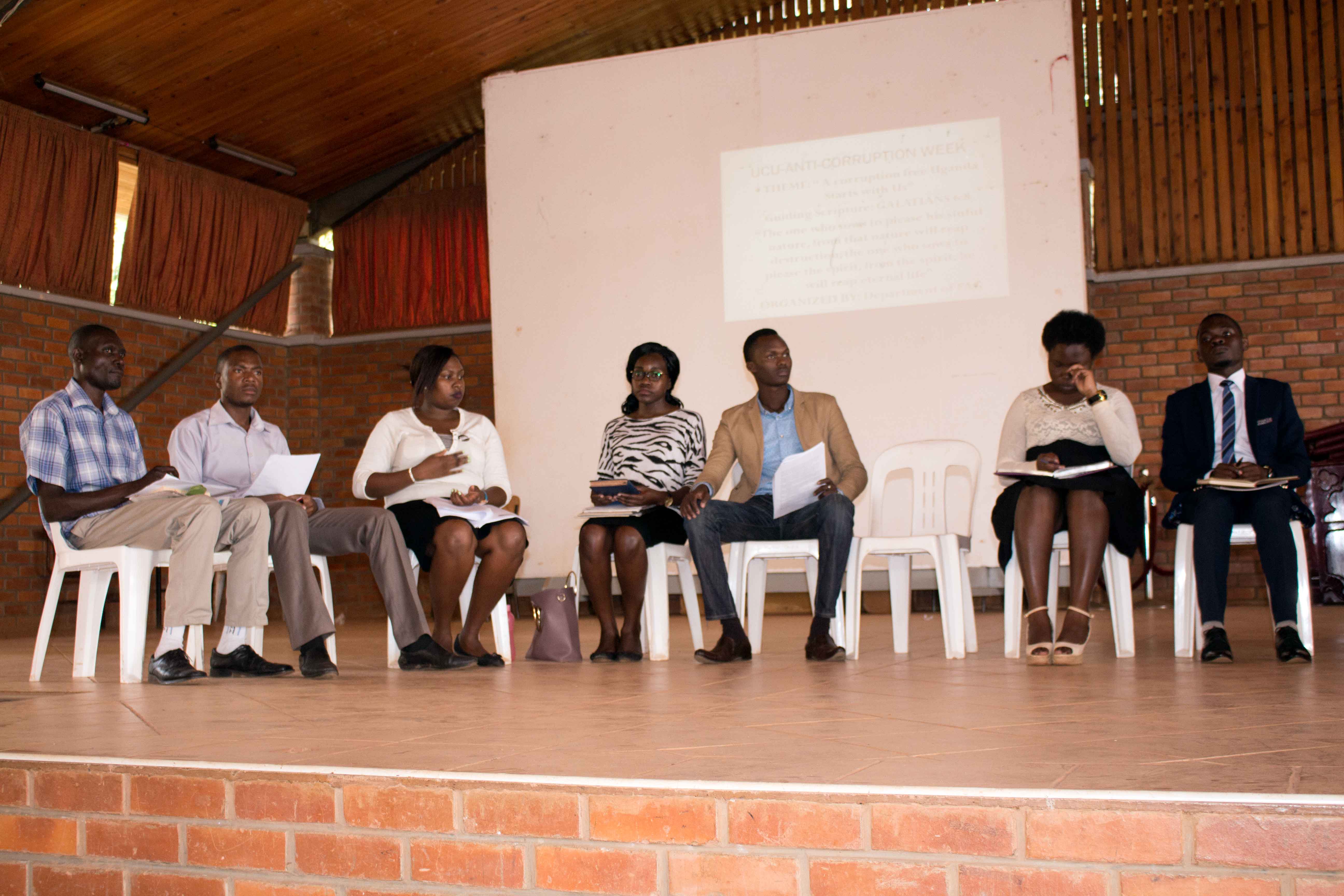 The week is being organized by the department of Public Administration and Governance at UCU under the theme "Corruption free Uganda starts with us."
At the launch on Monday was a panel debate where students of the university from different faculties were asked questions to know the depth of their knowledge regarding the topic of corruption.
The chief guest of the launch, Abodo Jane Frances, the head of the Anti-Corruption Department in the office of the Director of Public Prosecution, mentioned that corruption starts from the smallest form. She urged the students not to undermine the situation. "It is not a small thing."
The Deputy Vice Chancellor Academics of UCU, Benon Musinguzi informed the students that the anti-corruption week is going to be an annual event after a decision was passed by the University Council.
In his message about corruption during community worship, the Vice Chancellor, Rev. Dr. John Senyonyi, in his sermon said that corruption should not only be associated with money, "it also includes moral decadence, stealing of money is just one of them."
Mr. Martin Kizito, the Head of the department, in an interview shared that the programme, is intended to educate the students of UCU about corruption so that they can be able to know the different forms in which it manifests.
"The first thing we want to this week is create knowledge and general awareness" he said.
"We also want the students to be more keen about what is said on corruption" he said. He added that the experiences of the students would also help in educating them about the different ways to combat corruption.