Afropalooza Independence Festival ticket prices are finally out, putting an end to the long wait.
As Uganda celebrates her 60 years of independence, revelers will have two days of non-stop entertainment at Afropalooza.
Many have been hunting for the Afropalooza tickets, and (gladly) they will have to hunt no more.
A one day general pass is going for as low as UGX40,000 and UGx70,000 for a two-day pass.
While for a VIP treat, one will pay UGX 80,000 for a single day and UGX150,000 for two days.
The VVIP tables are going for two million five hundred thousand Uganda shillings.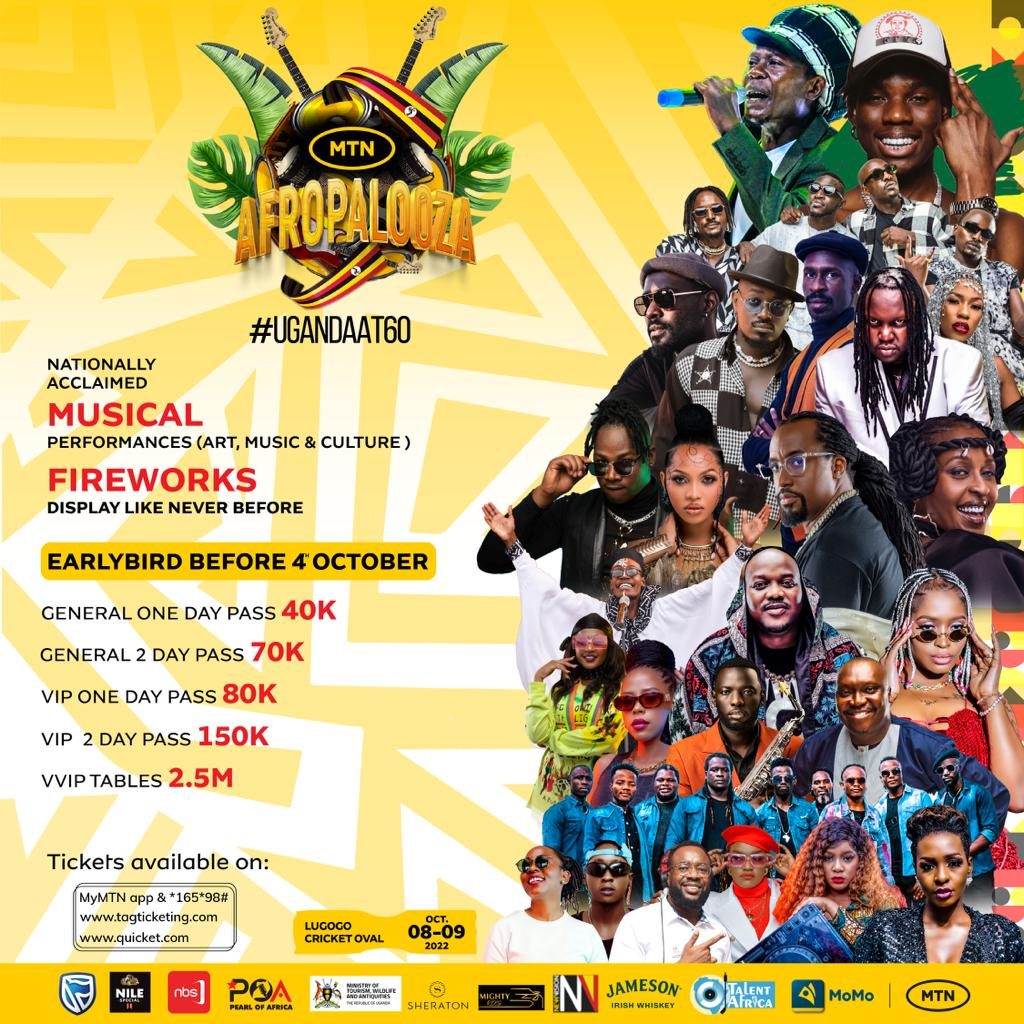 Afropalooza festival tickets can be bought through the myMTN app, quicket and togticketing.
Over 60 artists are expected to perform at Afropalooza, the first Ugandan independence festival.
The festival is scheduled for October 8th and 9th 2022 at Lugogo cricket oval.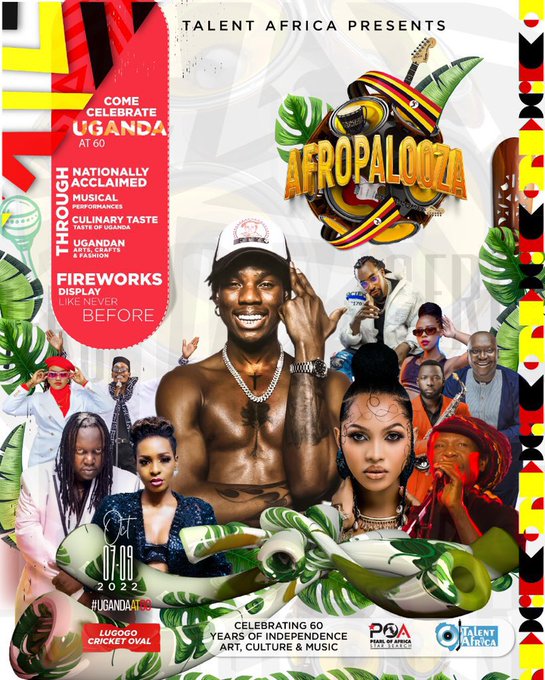 Afropalooza is organized by Talent Africa Group, with MTN Uganda as the headline sponsors.
Related: UgandaAt60: 60 Artists to Grace Afropalooza Independence Festival
Comments