This year's University Football League has been officially launched today Wednesday 30th January ahead of the competitive season. The league has expanded to a total of 19 teams this season following the addition of three universities to the already existing participants.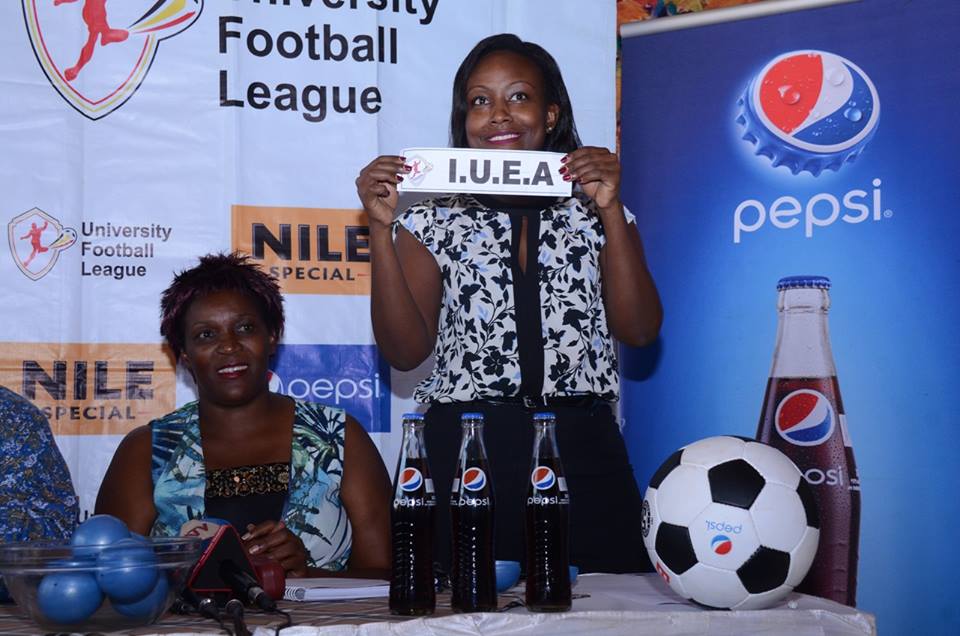 The new entrants include Muni University (Arua), Kabale University and International University of East Africa (IUEA). Makerere University is as well returning from their one year suspension which came as a result of their violent fans.
More details indicate that new entrants will face the bottom teams from the previous season in a preliminary round to determine which team progresses to the group stages. The teams are set to play each other home and away with aggregate winner progressing to the next stage. One team will get a bye since there are 7 teams in the preliminary round.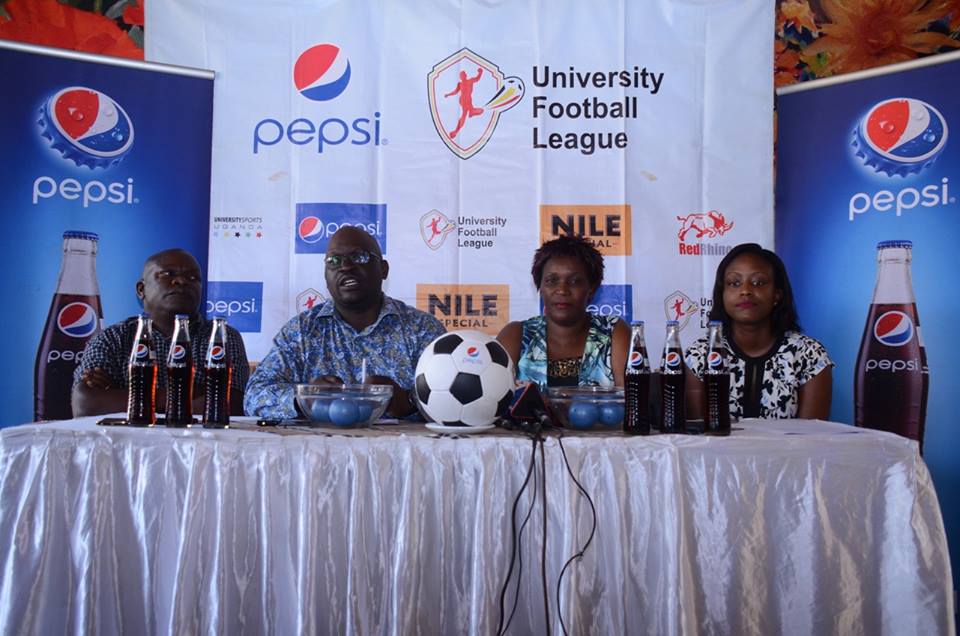 According to a draw made by the Association of Uganda University Sports (AUUS) President, Peninah Kabenge during the launch, Muni University will face Gulu University in the preliminary knockout stage. Pepsi Brand Manager, Ms. Elizabeth Mutamuliza also drew that International University of East Africa will get a bye in the preliminary round as it progressed straight to the group stage.