Uganda Network of Young People Living With HIV/AIDS (UNYPA) on Friday (last week) started the 2019/20 edition of the renown Y+ Plus Beauty Pageant, an innovative platform for young people living with HIV to showcase their abilities, renew self-esteem and live up to their full potential. This was done through a host of activities all around the city, in preparation of the first regional audition in Kampala that was done on Saturday.
The day started with a community dialogue hosted by UNYPA's partners Reach Out in Mbuya. Here, a group of people across all ages sat to discuss methods useful for the control and ultimate ending of HIV related discrimination and stigma, which according to UNYPA Communication Officer Ms Rio Babirye, is a big stumbling block to the potential of young people living with HIV.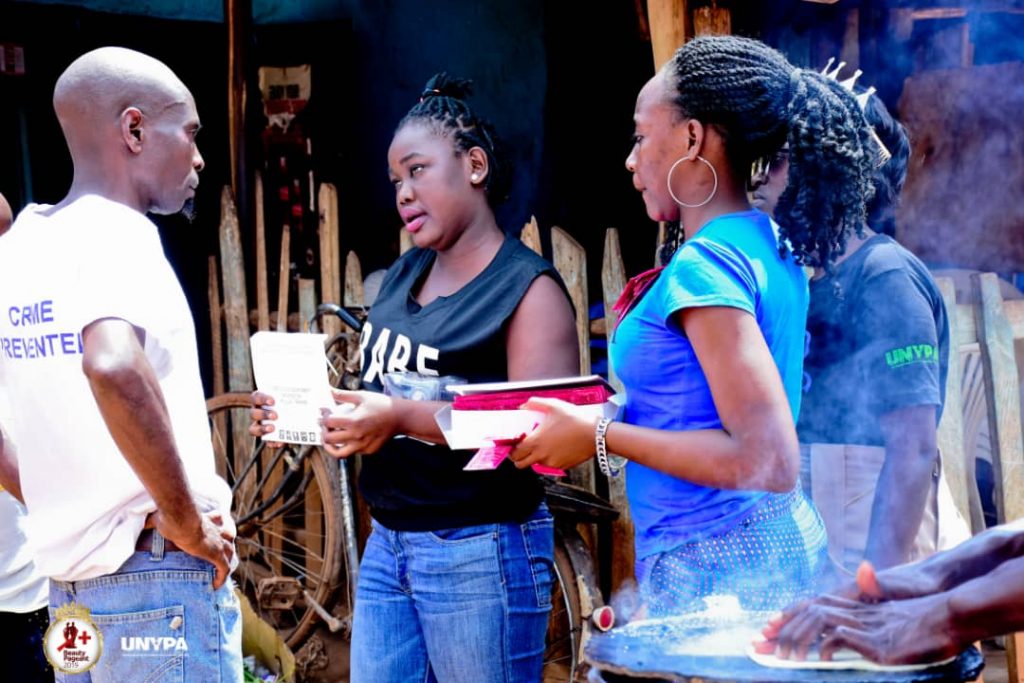 "It is a fact that the biggest cause of depression and stress among young people living with HIV is discrimination and stigma, and this may spiral into many worse effects like demotivation to take drugs consistently" Rio noted.
Among the methods discussed was the proper use of social media to create HIV awareness, where a twitter savvy young Ugandan Byaruhanga Frank noted that it is an underrated tool.
"There are more than 2.5 million Ugandans on social media, with 2.3 million of those using their phones to access it. If we can reach out to such numbers we are heading in the right direction" Frank noted.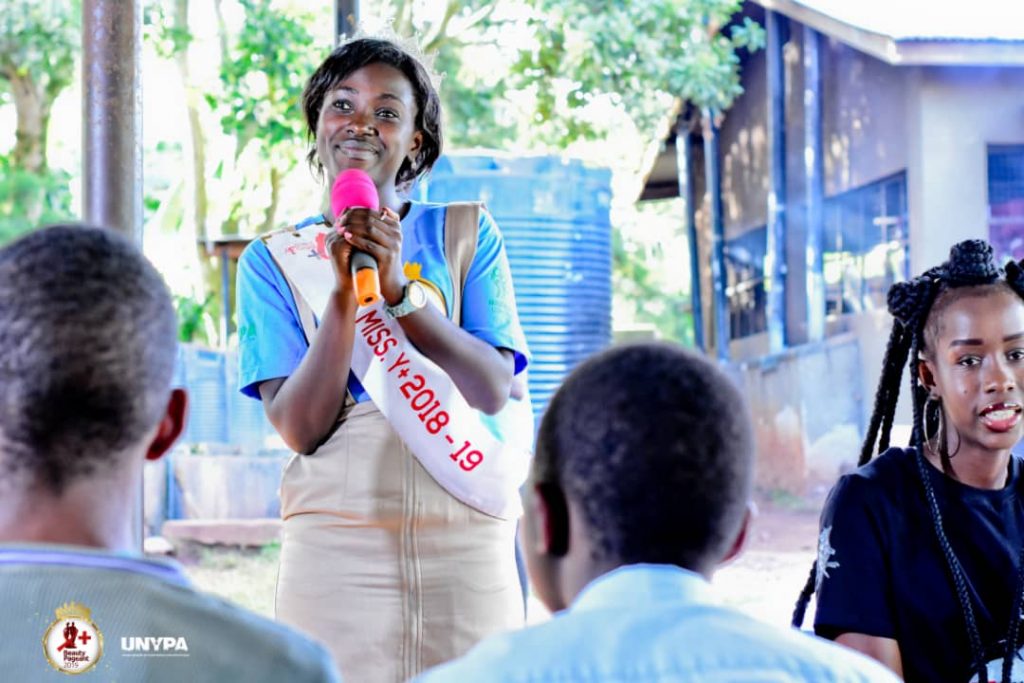 UNYPA also held a Flash Mob at Kalerwe, where they demonstrated and distributed condoms to teach the young people the importance of safe sex. According to UNYPA ED Nicholas Nuwagaba, this particular activity has a powerful effect.
"Young people combing through the streets to show their peers what safe sex should be like, in a language they both understand is a great option to cover young people who may not afford TVs and Radios, or read newspapers. It means they get the right information first hand" Mr Niwagaba noted.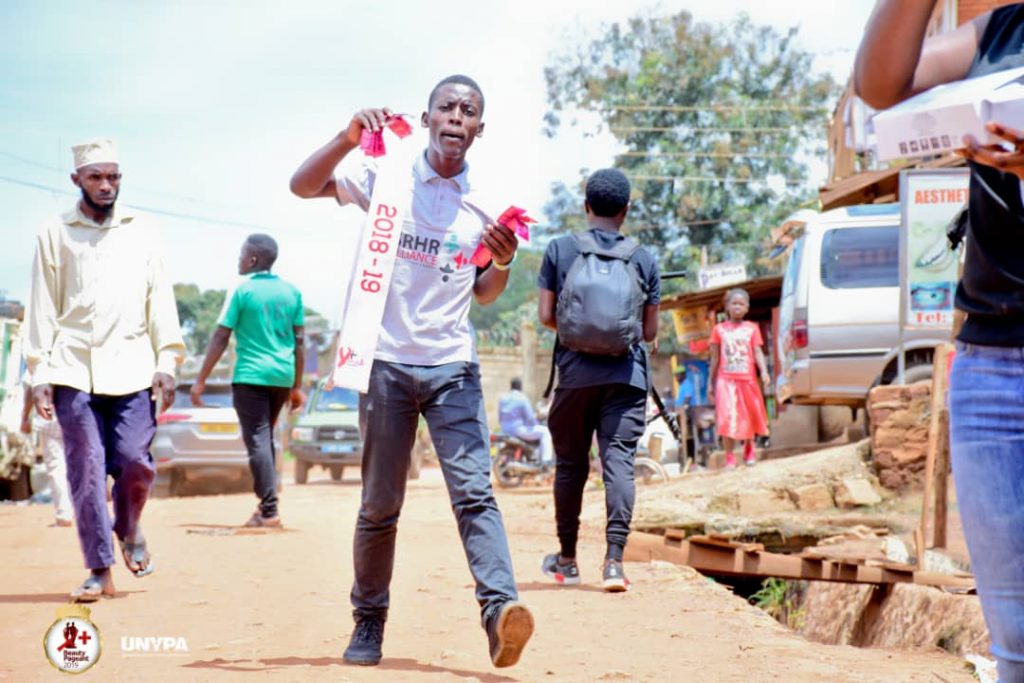 These activities will be finalized tomorrow, with the crowning of a new Queen and King for Central region, as the trailblazer to the Western, Eastern and Northern region also begins. The regional winners will form the candidate base for the grand finale come 30th November this year, at Sheraton Kampala hotel.
The Y+ pageant is currently chasing its 6th edition, having reached out to over 710 young people all over the country, rebuilding their self-belief and opening out multiple opportunities to them.