By Arafat Ndugga
The Ugandan music grandmaster Jose Chameleone will be highlighting tonight's official opening of Flames Bar and Grill in Mengo. The heavyweight will be accompanied by deejay Bobby and the evening will be hosted by MC Mosh alongside various personalities.
This new spot which happens to be suitable for the classy and urban Humans of Kampala is well equipped with state of the art musical machines, nice décor for your eye satisfaction, tight security from Uganda police and private guards, ample parking space for your, experienced and hospitable waiters and waitresses that will serve you all sorts of drinks.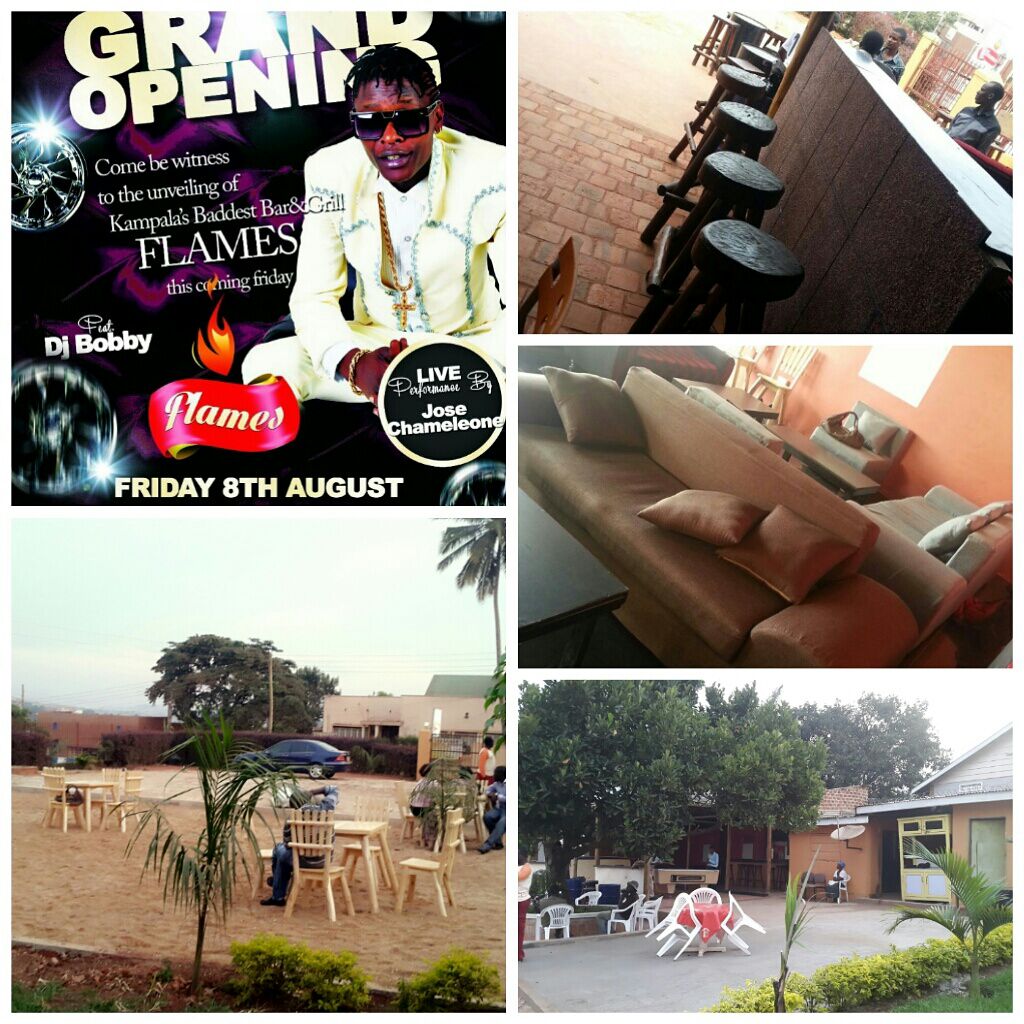 The washrooms are clean; the air conditioning will refresh you and calm down the drunkenness levels. The spot also has a restaurant side where you can order for any foods provided the chef has it.
Tonight's program will include free drinks and eats to all revelers and there are chances of one to walk away with gifts and hampers from the organisers. Directions –Mengo on the road sloping down opposite Sanyu babies home next to Victorious kindergarten.